How Sergio Machado, son of oil executive in Brazil's corruption scandal banked top $14m Credit Suisse salary
Tax record was revealed as part of package of court documents
Cristiane Lucchesi
,
Sabrina Valle
,
Blake Schmidt
Monday 20 June 2016 09:33 Comments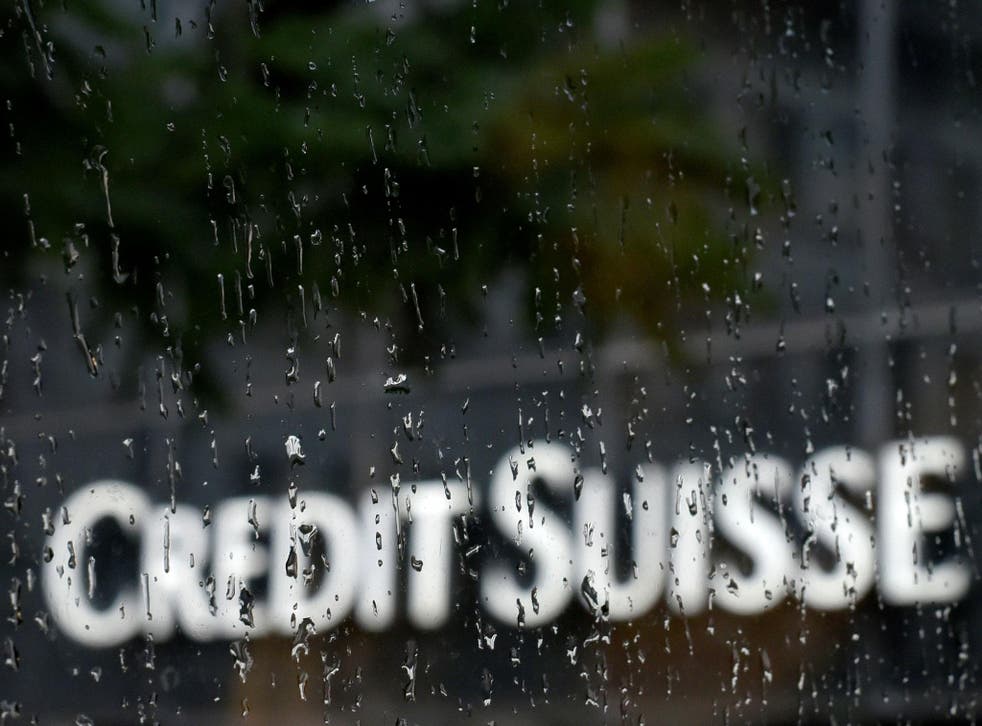 The last place you'd expect to find one of Credit Suisse's highest-paid executives in 2015 is Brazil, given all the political and economic challenges facing the country.
But Sergio Machado's 48.4 million reais ($14 million) paycheck ranks above that of every member of Credit Suisse's executive board listed in the lender's annual report.
The income tax statement of Machado, 38, the former head of Credit Suisse's Brazil fixed-income business, is all local bankers are talking about after it was leaked along with a package of court documents.
For long-time Brazil watchers, that name should sound awfully familiar. It was Machado's father, a politician-turned-oil executive who goes by the same name and is testifying against top lawmakers in Brazil's sweeping corruption scandal, who was on the front page of every major newspaper last week.
The younger Machado said in a court statement that he had no knowledge of his father's financial dealings, and portrayed a distanced relationship with his family.
Yet the attention drawn to his bank pay, including deferred bonuses from previous years, represents collateral damage in a national drama that's already helped derail a presidency and tip Brazil into its worst recession in a century.
Job Cuts
How, market insiders want to know, could an investment banker have possibly earned so much in a year in which Dealogic data shows fees tumbled 42 per cent to the lowest level in a decade, as Brazil's stock and bond markets collapsed? Globally, the bank, whose market value has lost half its value in the past year, announced a fresh round of job cuts in March, bringing its total headcount reduction to 6,000.
Credit Suisse declined to comment, saying it doesn't discuss employee earnings. Flavia Lofti, the younger Machado's lawyer, also declined to talk about what she said was an "inappropriate release" of his income statement.
In April, Machado was among 18 people who left Credit Suisse in Brazil amid global cutbacks. He spent 17 years at the bank. Under his watch, Credit Suisse lent $1.27 billion to Minas Gerais State in 2013, then turned around and sold it to investors a month later for a $116 million profit.
The highest-paid Credit Suisse executive board member last year was Rob Shafir, who stepped down from the board in October to become chairman of the Americas, with 7.9 million Swiss francs ($8.2 million) in compensation, according to the Zurich-based bank's annual report dated March 24.
Tidjane Thiam, who joined in July, received $4.7 million for his first six months on the job.
Petrobras Executive
The elder Machado, a former politician who went on to head state-run Petroleo Brasileiro's logistics arm, admitted to passing along 100 million reais in kickbacks to political campaigns.
After reaching a plea bargain, his testimony in the case caused a brief sell-off in both stocks and the currency amid news reports that he lobbed allegations against Acting President Michel Temer. Three ministers in Temer's cabinet have already stepped down because of Machado's cooperation in the investigation.
Biggest business scandals in pictures

Show all 20
Temer, who took over in May while President Dilma Rousseff faces an impeachment trial, has denied any wrongdoing.
The younger Machado also testified in his father's case and said he set up an HSBC Holdings account in Switzerland for a brother through which allegedly illegal funds moved, according to documents released alongside the plea bargain. In his testimony, the younger Machado said the relationship with his family further deteriorated once he became aware of his father and brother's involvement in the corruption scandal.
He said he left home in Brazil's northeast when he was 16 and was kept in the dark about any allegedly illegal activities.
"The whole time," the banker said in his testimony, "I believed in the lawful purposes of the account."
© 2016 Bloomberg L.P
Register for free to continue reading
Registration is a free and easy way to support our truly independent journalism
By registering, you will also enjoy limited access to Premium articles, exclusive newsletters, commenting, and virtual events with our leading journalists
Already have an account? sign in
Join our new commenting forum
Join thought-provoking conversations, follow other Independent readers and see their replies