Dave Lewis: Tesco's man with a plan swings the axe as investors see a new dawn
Supermarket's boss cuts a swathe through retail empire, with more than 40 stores set to be closed, and scraps plans for 49 new stores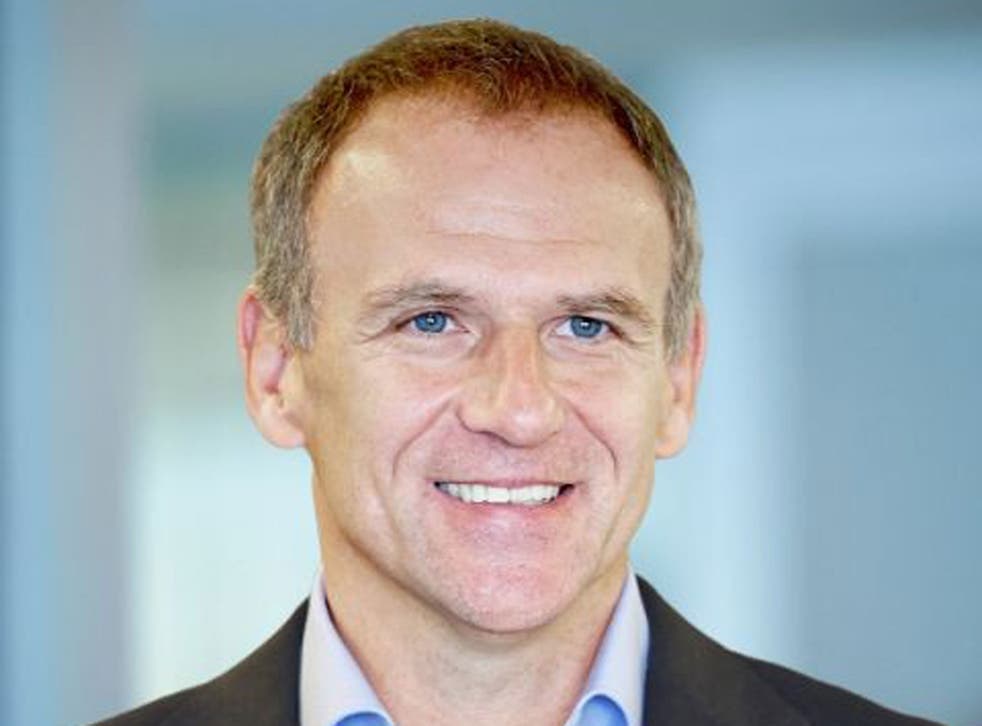 The Tesco boss Dave Lewis stamped his mark on the supermarket's future by launching change across the entire business, sending shares soaring an unprecedented rate of 16 per cent.
The dividend was scrapped, the loss-making film-streaming blinkbox was sold, dozens of stores will be closed, the pension scheme will end and Tesco's Clubcard data business Dunnhumby is also up for sale.
Mr Lewis also revealed that the supermarket will move its head office out of Cheshunt in Hertfordshire, where it has been based since it was founded by Jack Cohen in 1919, and move to Welwyn Garden City.
Head-office costs will be cut by 30 per cent and the 9,000 staff will learn their fate in the coming months, while workers at the 43 unprofitable stores set to close are due to be informed in the next few weeks.
Additionally, 49 planned stores will not now be built at sites across the country, including a £65m proposal for the former site of the Royal Wolverhampton Hospital, the redevelopment and building of 200 flats in Dartford, south London, and a new store in the Highlands constituency of the Chief Secretary to the Treasury Danny Alexander, who said previous promises now "ring hollow".
Mr Lewis refused to specify the sites due for closure, but said any staff facing redundancy would be informed by March at the latest.
"I have spoken to the leaders of 49 communities where we are pulling out of planned future developments," he said. "It is an important part of financial discipline that we don't enter into projects that we quite simply can't afford."
He added that there were no immediate plans to shut other outlets but did admit that larger Extra stores – which make up most of the scrapped new sites – were struggling and needed turning around.
Mr Lewis's shake-up is designed to cut capital expenditure from nearly £2bn a year to just £1bn, while Tesco will also save an estimated £900m by taking the axe to its dividend.
The sacked UK boss Chris Bush has been replaced by the Halfords chief executive Matt Davies, who will be paid compensation for the lost bonus he would have received had he stayed at the cycle-to-car parts company.
Mr Bush was shown the door along with three other senior directors in the wake of the accounting scandal that engulfed the supermarket last year. One director has returned and four remain suspended pending further investigation, although Mr Lewis revealed this had been put on hold due to one member of staff being on long-term sick leave.
Elsewhere in the business, Tesco's new finance director, Alan Stewart, revealed that blinkbox was sold to TalkTalk after the supermarket spent around £70m attempting to turn the online streaming business into a profitable division to challenge Amazon and Netflix.
TalkTalk also snapped up Tesco Broadband to add to its customer base, and Dido Harding, the chief executive of the telecoms group, said she wanted to incorporate both businesses into its online and app TV technology.
However, the blinkbox music and ebooks divisions remain part of Tesco, with 150 staff working in east London, although Mr Lewis revealed that he was in exclusive talks with an unnamed party looking to buy the business.
Also facing the axe is Dunn-humby, Tesco's data-gathering business, which grew from the launch of its successful Clubcard initiative. Mr Lewis insisted that Clubcard would remain, but he has appointed Goldman Sachs to look at different ways of disposing of parts of the business.
He refused to rule out selling some of the technology to rival supermarkets and said all options were on the table.
All of this came as the supermarket recorded a better than expected Christmas. Sales fell 2.9 per cent in the 19 weeks to 3 January, but in the key six-week festive period they dropped just 0.3 per cent.
Large out-of-town stores continued to suffer, but online groceries and non-food performed strongly, while Mr Lewis also revealed that more customers entered his stores than they did last year – though they spent less money.
Like-for-like sales volumes of fresh food were up for the first time in five years.
Mr Lewis said: "There remains much more to do but we are already delivering a better service for customers and we brought 'Every Little Helps' back to life again in stores."
Analysts generally reacted positively to the decisions and were impressed with the fast turnaround in the recent sales declines over Christmas.
Bruno Monteyne, retail analyst at Bernstein and a former Tesco employee, said: "The improvement from Q3 to Christmas shows the real progress that has been made in terms of the UK offer and also, combined with Sainsbury's and Waitrose's results, points to a good Christmas overall for food retailers.
"Remember that Dave Lewis had to deal with an accounting scandal and associated fall-out in his commercial departments for the first two months of his job."
Matt Davies: New man in the saddle
When Matt Davies joined Halfords, it was on the high street's critical list alongside Comet, HMV and Game.
While those famous brands went bust, the 44-year-old Mr Davies turned Halfords from unloved bike shed into a big player in Britain's love affair with cycling. Now he takes on his toughest role – running Tesco's UK division.
Well-liked by staff at Halfords, Mr Davies put the passion back into his workers and the company became the biggest beneficiary of British wins in the Tour de France and London Olympics. Being upfront with shareholders early on – saying profits could remain stagnant while he put together a three-year plan – won them round and the share price started to rise.
It would continue rising – up nearly 80 per cent during his two-and-a-half -year tenure – and the loss to the group was felt last night as shares in Halfords dropped by 8.5 per cent.
Mr Davies made his name at Pets at Home, where he grew the retailer ahead of its recent flotation, which is believed to have netted him around £20m.
Now he will just have to hope his star has not risen too quickly and that he can use his morale-boosting abilities to turn around one of the biggest private workforces in the country.
Join our new commenting forum
Join thought-provoking conversations, follow other Independent readers and see their replies