Davos: IMF's Christine Lagarde says 'I told you so' on populist backlash to rising global inequality
The economic and political fallout from the success of anti-establishment forces, from Brexit to Donald Trump's election victory, has been a key theme of the Davos gathering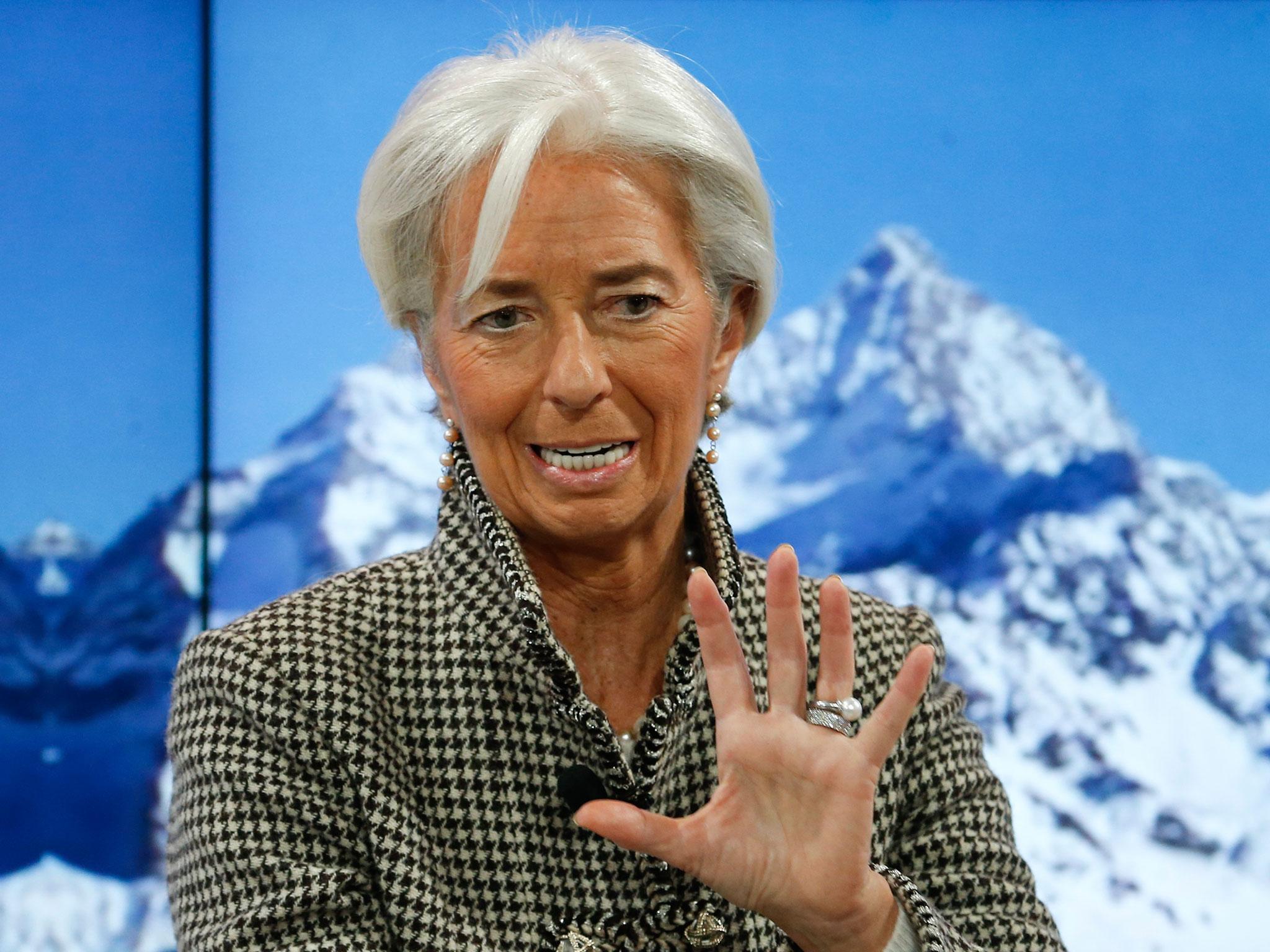 The managing director of the International Monetary Fund said that she experienced a fierce backlash from leading economists when she first warned on the impact of rising equality some four years ago.
Christine Lagarde, speaking at the World Economic Forum in Davos on Wednesday, said that her plenary speech in 2013, in which she warned of the rise of populism and the political fallout of rising inequality – both major themes of this year's event in the Swiss Alpine resort – "did not get much traction".
"Well, I hope people will listen now," she said.
"Why people didn't listen I don't know. I got strong backlash from economists in particular saying it was not really their business to worry about these things including in my own institution, which has now been very much converted to [focusing on] the importance of inequality and studying it and providing policies in response to that," Ms Lagarde said at the Bloomberg-hosted panel.
Wednesday's panel, which also featured economist Larry Summers, who was director of the National Economic Council for US President Barack Obama until November 2011, discussed the poor employment prospects and low-income growth in many developed economies and the rise in populism seen in the US and several EU nations.
The IMF chief said policymakers need to think about how to address the public discontent. She said that this means fiscal and structural reforms and also effective monetary policies, but it also includes redistributing wealth better.
"We now probably have a very opportune time to put in place policies that we know will help [….] There is clearly a sense that when you have a real crisis, or when you have signals from voters who say 'no', it is really time to say, what policies do we have? What more can we do ? What measures can we take to reduce inequalities," Ms Lagarde said.
The 10 most deprived cities in the UK
Show all 10
"It needs to be granular, it needs to be regional, it needs to be focused on what will people get out of it. It probably includes more redistribution than we have in place at the moment," she added.
On concerns whether globalisation will take a hit due to the policies of incoming US President Donald Trump, she said: "We have very little by way of detailed information as to what the plan is if there is such thing as a plan."
For a report published ahead of its annual summit, the WEF surveyed 750 risk experts and found that rising income and wealth disparity, which already triggered political change in 2016, were cited as the most important trends in determining global developments over the next 10 years.
Join our commenting forum
Join thought-provoking conversations, follow other Independent readers and see their replies