Deutsche Bank posts €1.9bn loss for the fourth quarter of the year
Germany's flagship lender missed the higher expectations of analysts who had expected the bank to post a fourth-quarter net loss of just €1.16bn
Arno Schuetze
Thursday 02 February 2017 08:19 Comments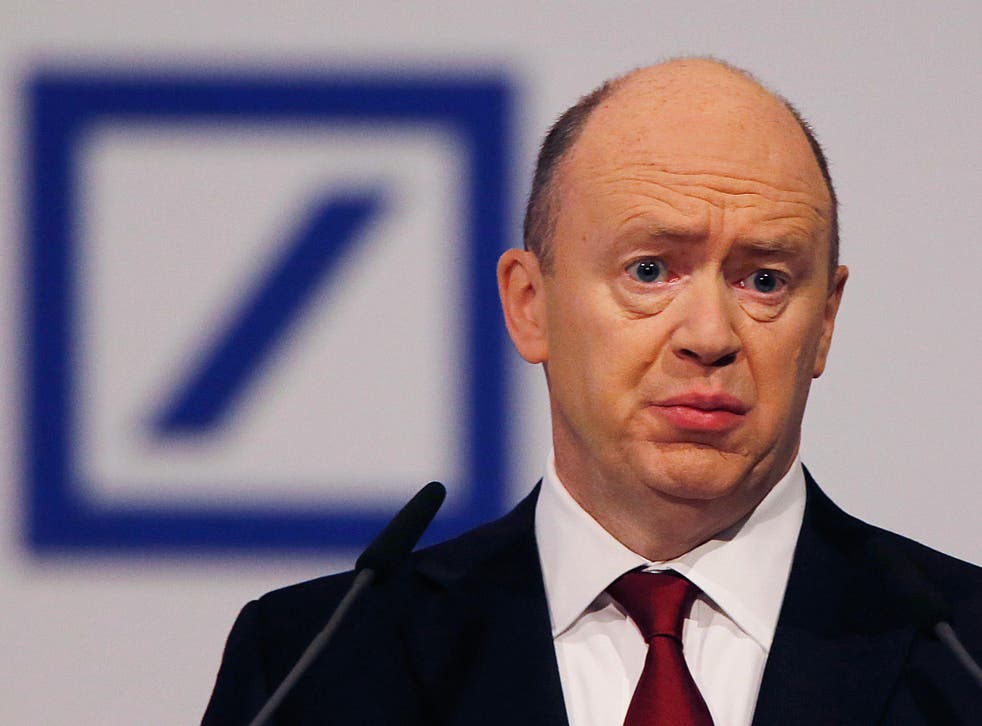 Deutsche Bank posted a net loss of €1.9bn (£1.6bn) in the fourth quarter as legal costs for past misdeeds outstripped gains from a rebound in bond trading.
Germany's flagship lender missed the higher expectations of analysts who had expected the bank to post a fourth-quarter net loss of just €1.16bn.
The bank hiked its litigation reserves to €7.6bns from €5.9bn in the quarter, as it had to put more money aside for settlements such as over the sale of toxic mortgages and sham Russian trades.
Revenues at its cash cow bond trading division were up 11 per cent in the quarter as it benefited from a surge in trading across interest rate products, commodities and foreign exchange (FICC) as investors responded to Donald Trump's victory in the US presidential election.
But it lost market share to Wall Street banks, some of which more than doubled bond revenues, in part due to paring back its investment bank, where it has thrown out products and cut ties with thousands of clients.
While Deutsche Bank, in 2013, ranked third globally for FICC trading, it slipped to sixth place by mid-2016, according to the latest data from industry analytics firm Coalition.
"We are optimistic after a promising start to this year", Chief Executive John Cryan said in a statement. Almost all businesses had a strong start in January, the bank said.
The amount of money it has set aside to cover the legal bill for past missteps rose 29 per cent to €7.6bn at year-end, compared to the end of September, while it upped provisions for possible future legal action by 38 per cent to €2.2bn.
"Whilst 2015 and 2016 were peak years for litigation, 2017 continues to be burdened by resolving legacy matters," the bank said in a presentation.
Business news: In pictures

Show all 13
In equities trading, Deutsche Bank saw revenues decrease in the quarter as hedge fund activity retreated, while revenues from corporate and investment banking edged up despite Deutsche Bank missing out on advising clients on some large deals.
Total revenues were up 7.5 per cent at €7.1bn in the quarter.
Reuters
Register for free to continue reading
Registration is a free and easy way to support our truly independent journalism
By registering, you will also enjoy limited access to Premium articles, exclusive newsletters, commenting, and virtual events with our leading journalists
Already have an account? sign in
Join our new commenting forum
Join thought-provoking conversations, follow other Independent readers and see their replies