Former Deutsche Bank trader banned from the City and fined over role in Libor-rigging scandal
Financial Conduct Authority sanctions Guillaume Adolph, who worked at German lender as derivatives trader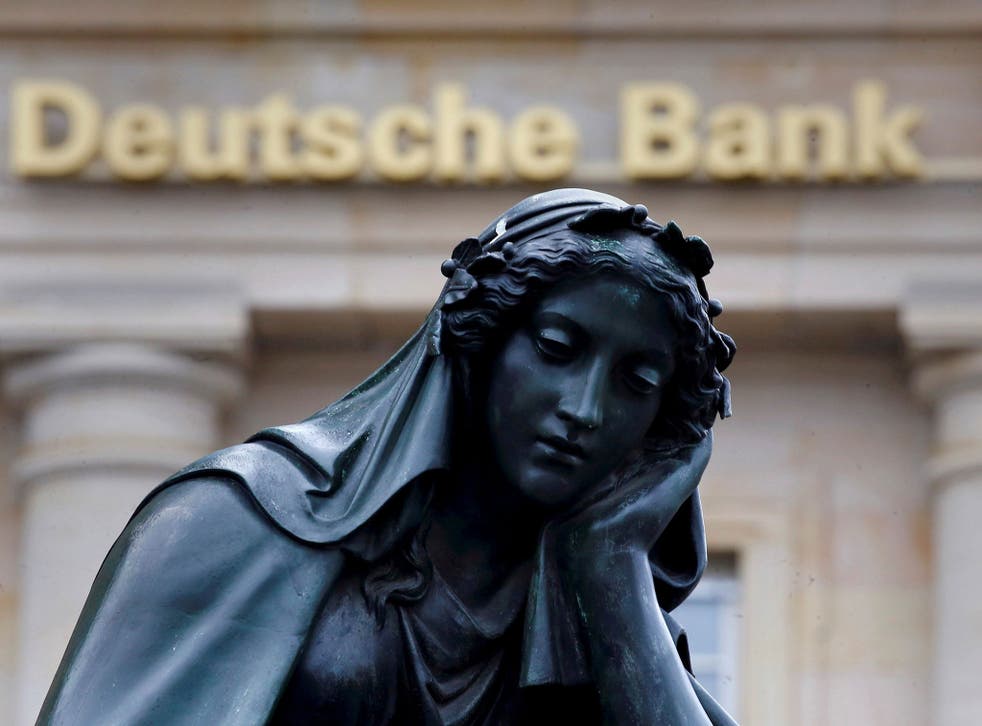 The City watchdog has fined a former Deutsche Bank trader £180,000 and banned him from financial activity for manipulating Libor interest rates.
The Financial Conduct Authority (FCA) sanctioned Guillaume Adolph, who worked at the German lender as a short-term interest rate derivatives trader, specialising in Swiss Franc and Japanese Yen Libor.
It found that between 2008 and 2010, Mr Adolph made requests to Deutsche's Swiss Franc Libor submitters to adjust their submissions to benefit his trading positions.
He also took his own trading positions into account when acting as Deutsche's primary Yen Libor submitter and improperly agreed with a trader at another Libor panel bank to make submissions.
The FCA judged that Mr Adolph "closed his mind" to the risk that these actions were improper.
He was also knowingly concerned in Deutsche's failure to observe proper standards of market conduct, leading the FCA to determine that he is "not a fit and proper person to perform any regulated financial activity".
Mark Steward, director of enforcement and market oversight at the FCA, said: "Mr Adolph improperly influenced several of Deutsche's Libor submissions in disregard of standards governing Libor submissions.
"Mr Adolph's misconduct threatened the integrity of important benchmarks. He should have no further role in the financial services industry."
A statement from Mr Adolph's legal representative, BCL Solicitors, read: "These events occurred nearly 10 years ago.
"Above all, Mr Adolph wishes to move on with his life outside the financial services sector.
"Thus, while he does not admit the FCA's findings, Mr Adolph has waived his right to contest that he was concerned in a breach of an FCA principle by Deutsche Bank, his former employer.
"The FCA does not conclude or even suggest that he was dishonest."
PA
Register for free to continue reading
Registration is a free and easy way to support our truly independent journalism
By registering, you will also enjoy limited access to Premium articles, exclusive newsletters, commenting, and virtual events with our leading journalists
Already have an account? sign in
Register for free to continue reading
Registration is a free and easy way to support our truly independent journalism
By registering, you will also enjoy limited access to Premium articles, exclusive newsletters, commenting, and virtual events with our leading journalists
Already have an account? sign in
Join our new commenting forum
Join thought-provoking conversations, follow other Independent readers and see their replies