'Tweet risk': Former Donald Trump advisers help companies survive US President's Twitter feed
Since his election victory Mr Trump has sent shares in companies such as Boeing, Lockheed Martin, Toyota and Pfizer reeling into the red
Zlata Rodionova
Tuesday 14 March 2017 11:47 Comments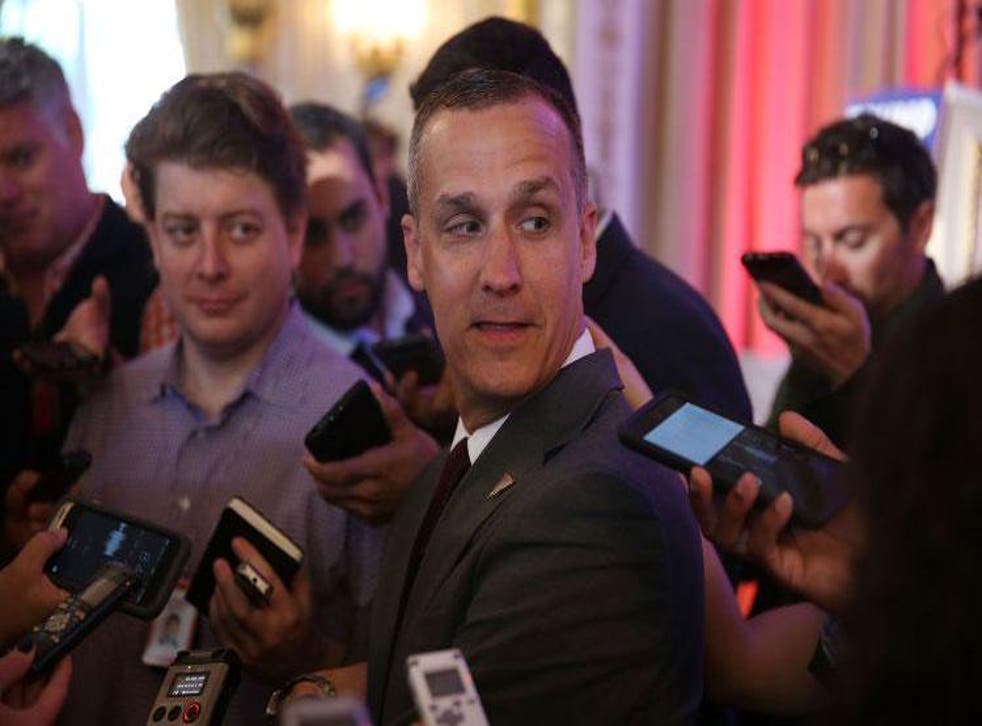 US President Donald Trump has already proven that his tweets can move markets.
Since his election victory Mr Trump has sent shares in companies such as Boeing, Lockheed Martin, Toyota and Pfizer reeling into the red, shaving off billions of dollars from their market value in minutes with just 140 characters or fewer.
With investors struggling to predict Mr Trump's next move, two of his former staff members have spotted a business opportunity.
Corey Lewandowski, Mr Trump's former campaign manager, and Barry Bennett, a former senior adviser, opened a consulting firm designed to help and advice the companies mentioned on Mr Trump Twitter feed.
Speaking to the New York Times, Mr Bennett said that Avenues Strategies, the company he and Mr Lewandowski opened in offices just two blocks away of the White House, allows them to be a "sherpa through turbulent times" for US businesses seeking to get in the good graces of the US president.
"If he's gonna come after you, there's nothing we can do to stop it," Mr Bennett said.
"But if you want to figure out how to win in this environment, we can help you," he added.
The website advertises Avenue Strategies as "a full service government affairs and political consulting firm" which "provides client-tailored strategy and guidance carefully designed to help our clients navigate our government."
Mr Lewandowski and Mr Bennett reportedly advised Lockheed Martin after Mr Trump criticised the company over the price of is fighter jets in a tweet, prompting shares in the aerospace company to fall sharply.
The controversial orders Donald Trump has already issued

Show all 9
Avenue Strategies is not the only business trying to help clients with Mr Trump's twitter habits.
Trigger, a start-up with staff in San Francisco and London, earlier this year launched a feature on its trading app which sends so-called "Trump triggers" alerting traders to the President-elect's latest comments, based on which they can then trade.
Register for free to continue reading
Registration is a free and easy way to support our truly independent journalism
By registering, you will also enjoy limited access to Premium articles, exclusive newsletters, commenting, and virtual events with our leading journalists
Already have an account? sign in
Join our new commenting forum
Join thought-provoking conversations, follow other Independent readers and see their replies