Donald Trump tweet causes Lockheed Martin shares to tumble for second time this month
Shares of Lockheed Martin and Boeing made diverging moves in after hours trading after US President-elect tweeted about the companies
Zlata Rodionova
Friday 23 December 2016 11:11 Comments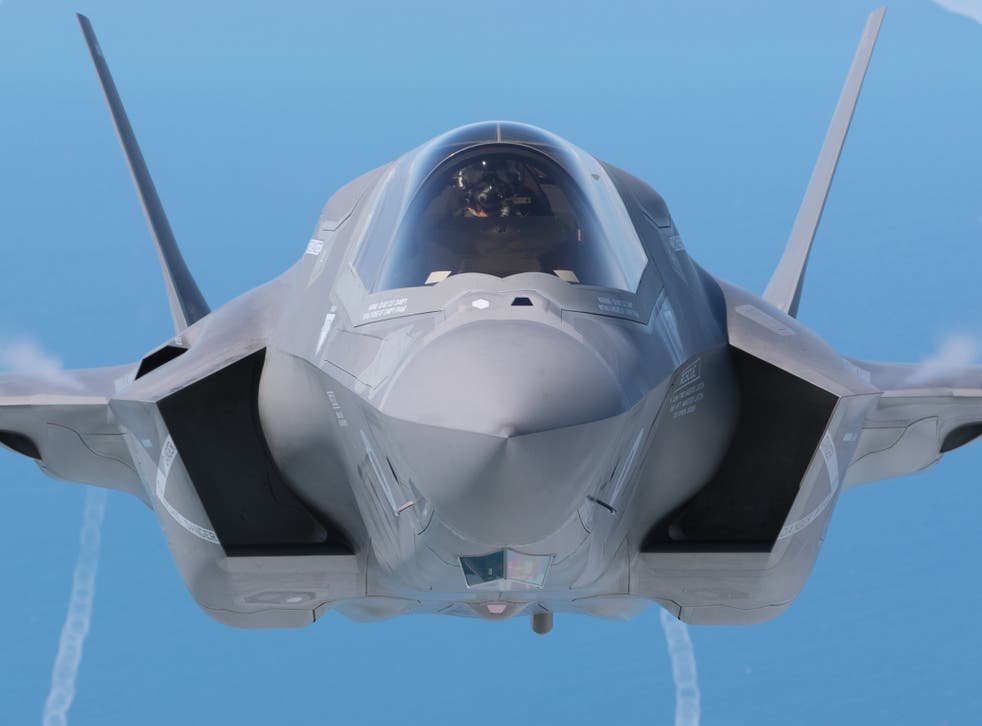 US President-elect Donald Trump has again tweeted about the "tremendous cost of the Lockheed Martin F-35", causing the aerospace company's stocks to tumble on Thursday.
The tweet is the latest in an ongoing war of words between Mr Trump and US defence companies, which he has criticised for excessive costs.
It comes after Mr Trump met with the chief executives of both Lockheed and Boeing earlier this week.
"Based on the tremendous cost and cost overruns of the Lockheed Martin F-35, I have asked Boeing to price-out a comparable F-18 Super Hornet!" Mr Trump tweeted on Thursday evening.
Lockheed Martin shares dropped about 2 per cent to $247.75 in after-hours trading shaving about $1.2bn (£976m) off the defence company's market value, according to CNBC.
Meanwhile Boeing shares rose by nearly one per cent to $158.52.
On Wednesday, the US President-elect met with Marillyn Hewson, CEO of Lockheed Martin, which makes the F-35 fighter jet, and Dennis Muilenburg, head of Boeing, which has a contract to build two new Air Force One planes.
The F-35 program is a critical sales generator for the company, accounting for 20 per cent of last year's revenue of $46.1bn.
"We're trying to get costs down ... primarily the F-35, we're trying to get the cost down. It's a program that is very, very expensive," Mr Trump said on Wednesday after the meeting.
Mr Trump said the negotiations with Lockheed Martin were "just beginning" and described it as "a little bit of a dance."
Lockheed declined to comment and Boeing said only: "We have committed to working with the President-elect and his administration to provide the best capability, deliverability and affordability across all Boeing products and services to meet our national security needs."
Earlier this month, Mr Trump tweeted: "Boeing is building a brand new 747 Air Force One for future presidents, but costs are out of control, more than $4 billion. Cancel order!"
President Donald Trump life in pictures

Show all 16
Following his comments, Boeing's stock temporarily fell by around $2 a share, wiping $1bn from the company's stock market value, which it later recovered.
Lockheed Martin also saw their stocks tumble when Mr Trump criticised the program to build new F-35 jets, said to be the world's most expensive weapons program.
Register for free to continue reading
Registration is a free and easy way to support our truly independent journalism
By registering, you will also enjoy limited access to Premium articles, exclusive newsletters, commenting, and virtual events with our leading journalists
Already have an account? sign in
Join our new commenting forum
Join thought-provoking conversations, follow other Independent readers and see their replies