Collusion by drug firms cost NHS millions of pounds, watchdog finds
Cost of anti-sickness medication soared eightfold in four years as pharmaceutical firms shared the profits while agreeing not to compete against each other, CMA alleges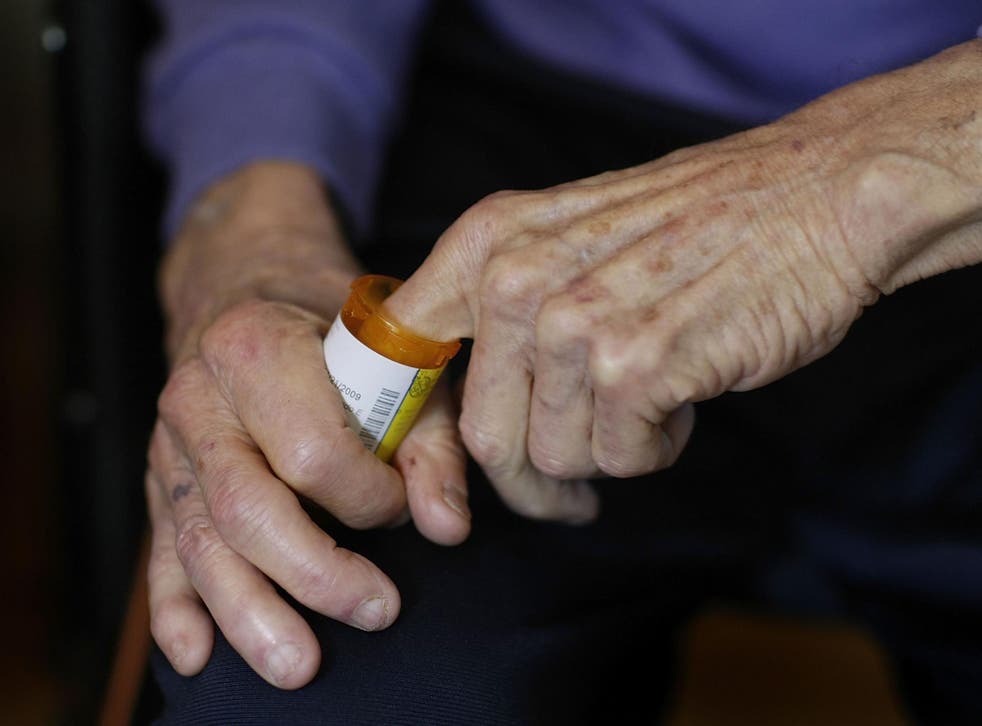 Four drugs companies colluded to restrict the supply of an anti-nausea tablet, driving up prices dramatically and costing the NHS millions of pounds, the competition watchdog has alleged.
The price of a pack of anti-sickness drug Prochlorperazine soared eightfold from £6.49 in 2013 to £51.68 in 2017, the Competition and Markets Authority (CMA) said.
Over that period, NHS spending on the drug almost tripled to £7.5m despite the fact that it was prescribed less.
The CMA alleges that Alliance, Focus, Lexon and Medreich agreed not to compete with each other over the supply of Prochlorperazine to drive up prices.
The agreements between between the companies broke competition law, the CMA claims.
NHS at 70: Pride and worry as free health service celebrates birthday

Show all 18
Lexon and Medreich had been taking steps to launch their jointly developed drug.
Although Medreich obtained a licence to supply Prochlorperazine in January 2014, it did not supply the product until November 2017.
Focus supplied the drug during that period and shared the profits with Lexon and Medreich, the CMA said.
The CMA said the companies now have the opportunity to make representations before it reaches a final decision.
The case is one of eight examples currently being investigated by the CMA into drug companies allegedly working together to increase prices for the NHS.
In February, the CMA provisionally found that Auden Mckenzie and Waymade, rivals in the supply of life-saving hydrocortisone tablets, entered into illegal anti-competitive agreements between July 2011 and April 2015.
During that time, charges to the NHS almost doubled from around £46 to £90 for a pack of 30 hydrocortisone tablets, increasing the annual costs incurred by the NHS for the medicine from £1.7m to £3.7m.
Ann Pope, CMA senior director of antitrust, said: "Agreements where a company pays a rival not to enter the market can lead to higher prices and deprive the NHS of huge savings that often result from competition between drug suppliers.
"The NHS should not be denied the opportunity of benefiting from an increased choice of suppliers, or lower prices, for important medicine."
Healthcare professionals have warned that the NHS budget is under unprecedented pressure as demand for services outpaces increases in spending.
In response, Alliance said in a statement: "Alliance confirms that it has had no involvement in the pricing or distribution of prochlorperazine since 2013, when it was out-licensed by the company to Focus Pharmaceuticals Limited on an exclusive basis as is normal market practice.
"Alliance has not had control of or influence on, and nor has it benefited from, any price increases."
Register for free to continue reading
Registration is a free and easy way to support our truly independent journalism
By registering, you will also enjoy limited access to Premium articles, exclusive newsletters, commenting, and virtual events with our leading journalists
Already have an account? sign in
Register for free to continue reading
Registration is a free and easy way to support our truly independent journalism
By registering, you will also enjoy limited access to Premium articles, exclusive newsletters, commenting, and virtual events with our leading journalists
Already have an account? sign in
Join our new commenting forum
Join thought-provoking conversations, follow other Independent readers and see their replies