Theresa May's biggest challenge will come when people realise Brexit isn't going to save the NHS
United Lincolnshire Hospitals NHS Trust revealed plans to close their A&E at Grantham and District Hospital at night because of a shortage of doctors. It could be the tip of the iceberg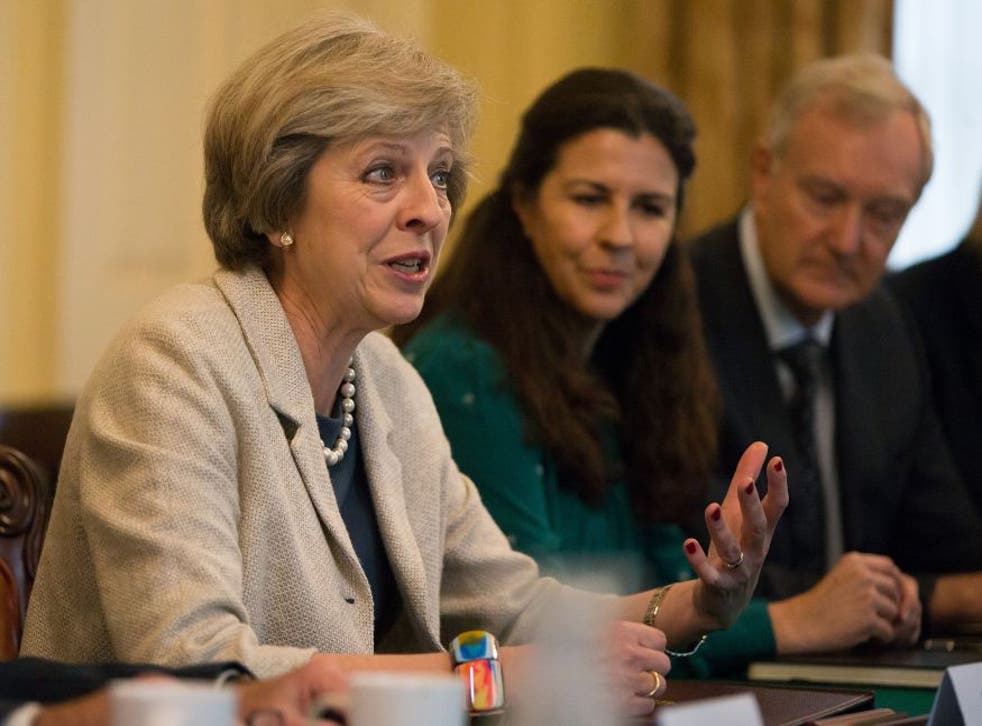 As politicians catch their breath after a frantic, momentous two months, a familiar story returns to the headlines. The NHS is in financial crisis.
Yes, we have heard it all before. The NHS hasn't collapsed, so we'll muddle through again. But this crisis is real, the biggest since its birth in 1948. NHS England ended the 2015-16 financial year with its largest-ever deficit.
On Wednesday, the United Lincolnshire Hospitals NHS Trust revealed plans to close the accident and emergency department at Grantham and District Hospital at night because of a shortage of doctors. It could be the tip of an iceberg, as A&E units struggle to keep pace with demand. On the same day, Stephen Cannon, vice-president of the Royal College of Surgeons, warned that patients could end up waiting two or three years for operations, even though they suffer "crippling pain". Curbs on cataract surgery and long waits for hip and knee operations are becoming the norm. And this is happening in summer, before winter pressures kick in.
After allowing spending to rise when safety was paramount after the Stafford Hospital scandal, there is now a top-down clampdown to try to balance the books. Some 63 providers have drawn up plans to reduce their pay bill, which could result in cuts to clinical staff. The root cause is not overspending, mismanagement or bureaucracy but money. The NHS budget is growing by about 1 per cent a year but its costs are rising by about four times as much because of the ageing population and medical advances.
Theresa May says she has an 'open mind' over Brexit negotiations
The problems will deepen because of a parallel crisis in social care. Already about 400,000 fewer people receive publicly-funded care. If home visits are reduced and care homes closed, A&E departments would come under more pressure.
True, there has always been "rationing" in the NHS. But things can only get worse. It is hard to see how the NHS can meet current demands without busting its budget, even though the Conservatives have pledged an extra £10bn by 2020-21 (with a further £22bn to come from efficiency savings).
In private, Tory politicians admit a crisis is coming but in public they seem to be in denial. Theresa May has her hands full with Brexit and the resulting economic slowdown. But NHS funding is her biggest domestic policy challenge. Her desire to improve social mobility is laudable but any progress would probably not be measurable until after she leaves office. The NHS problems are here and now and very visible to the public. Longer waiting times could be the most toxic, echoing the problems that led Labour to raise National Insurance contributions in 2002 to bring health spending up to the European average.
May has said remarkably little about health. She has followed fashion by recognising that mental health has been neglected for far too long, though that might be overtaken by events and the need for emergency cash injections for A&E and operations.
Theresa May in quotes

Show all 10
In a landmark speech to ConservativeHome in 2013, May advocated reforms to break down "the artificial divide between private and public sectors" and to allow "hundreds or even thousands of organisations to provide public services". She added: "Not only would we be improving those services, we'd set free world-beating British education and health providers who could use their expertise to win business in foreign markets." That sounds like a bigger role for private healthcare in providing state-funded health – which Labour would condemn as "NHS privatisation" (even though it wouldn't be). But greater private sector involvement would not produce a magic pot of gold, which is what the NHS needs.
There is another reason why the file marked "NHS" should be at the top of the very full red box that will be May's holiday reading. Many people are expecting their NHS dividend after voting to leave the EU. They will not forget the words emblazoned on the Boris battlebus: "We send the EU £350m a week; let's fund our NHS instead." The bus was cynically painted red so voters would think it had something to do with Labour – or at least that Vote Leave was an all-party rather than Tory-dominated campaign (even though only about 10 of Labour's 232 MPs voted Leave).
Knowing full well that the £350m-a-week figure was untrue because it was the gross payment, Vote Leave pledged to spend an extra £100m a week on the NHS. But that promise has already been described as a "mistake" by Iain Duncan Smith and Nigel Farage and "an aspiration" by another Leave campaigner, the Cabinet minister Chris Grayling.
The Brexit vote will make the NHS crisis even worse. Even if the health budget is protected amid the inevitable public spending squeeze, higher-than-expected inflation due to the weaker pound will eat away some of the new money already provided.
True, May does not lead a Vote Leave government; the campaign somehow managed to win the referendum but allow a Remainer to become prime minister. So May might not feel bound by Vote Leave's pledge. But she is going to have to find more money for health in any case. At the very least, our new PM should start an honest debate about how we will fund the health service we demand and cherish.
Join our new commenting forum
Join thought-provoking conversations, follow other Independent readers and see their replies