Why would Elon Musk want to take Tesla private?
Company has been hurt by 'negative propaganda' from short sellers, says founder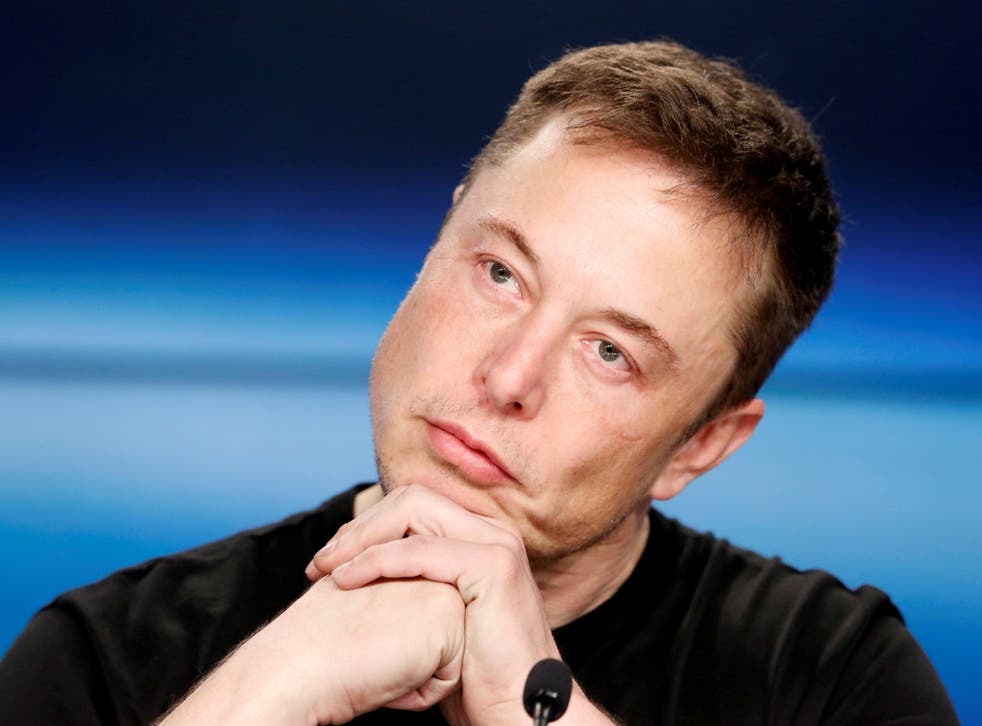 Elon Musk's tweet suggesting he would take Tesla private "makes a mockery" of trading rules, an expert has said.
The Tesla founder has never given the appearance of being a stickler for stock market regulations, but why would the mercurial Mr Musk want to de-list his own company in the first place?
The main reason is the share price which he believes is too low because of "negative propaganda" spread by people who have bet against the company and stand to win if it fails.
The company's founder tweeted to his 22.3 million followers that he was thinking about offering $420 per share - a fifth higher than the price at the time.
Unsurprisingly, the stunt had the desired effect, causing Tesla shares to soar 11 per cent on Monday night.
But Mr Musk's actions did not impress some analysts.
What's wrong with what Elon Musk did?
Asked by the BBC whether Mr Musk's comments fell foul of insider trading laws, Maike Currie, a director at Fidelity Investments said: "Insider trading by definition is trading on the stock exchange based on confidential information to your own advantage."
"A tweet is hardly confidential but what it does do is make a mockery of public markets disclosure and it is certainly unorthodox behaviour."
When companies plan transactions such as these which will affect the share price, they have to go through official stock market channels so that the information is released to everyone at the same time.
However, the company may have bigger concerns.
Ms Currie continued: "The question is is it realistic to get that kind of funding for an unprofitable company and possibly the bigger question is is it realistic that an unprofitable company is valued at $61bn?'"
Why would he want to take Tesla private?
George Galliers, managing director at Evercore ISI, said Mr Musk's concerns about short sellers were "absolutely fair".
"It's very time consuming," he said. "There are plenty of short theses around Tesla on Twitter and the company has to spend time on each of those theses."
When someone puts forward a reason as to why Tesla is going to fail, some investors get spooked causing a sell off and a corresponding fall in the share price.
Tesla Model X reviewed

Show all 11
To counteract this the company needs to defend itself by putting forward a counterargument. This would not be a concern for a private company as the share price is not listed.
Mr Galliers added: "Clearly building cars is, from an operational perspective, extremely complex and as a result there's been a lot of volatility in terms of the company's revenues, earning stream and cash flow which has brought the company in for some criticism."
David Whiston, senior equity analyst and equity strategist at Morningstar, was more cynical in his assessment, describing Mr Musk's actions as "odd".
"It is possible that he wants to hurt short sellers of Tesla now," Mr Whiston said.
"He has been very vocal against them recently, including posting a satire video on Twitter on August.
"We think it is also possible that he wants to get a price higher than $420, else we would expect him to simply announce he is considering going private with funding secured and leave the $420 number out of the tweet.
"We speculate that the funding comes mostly from tech investors, such as possibly SoftBank or Tencent (the latter bought 5 per cent of Tesla in 2017), sovereign wealth funds, and wealthy Silicon Valley investors."
Register for free to continue reading
Registration is a free and easy way to support our truly independent journalism
By registering, you will also enjoy limited access to Premium articles, exclusive newsletters, commenting, and virtual events with our leading journalists
Already have an account? sign in
Register for free to continue reading
Registration is a free and easy way to support our truly independent journalism
By registering, you will also enjoy limited access to Premium articles, exclusive newsletters, commenting, and virtual events with our leading journalists
Already have an account? sign in
Join our new commenting forum
Join thought-provoking conversations, follow other Independent readers and see their replies