Equifax data breach: Cyber attack exposes sensitive data of 143 million Americans
Thursday 07 September 2017 23:33 Comments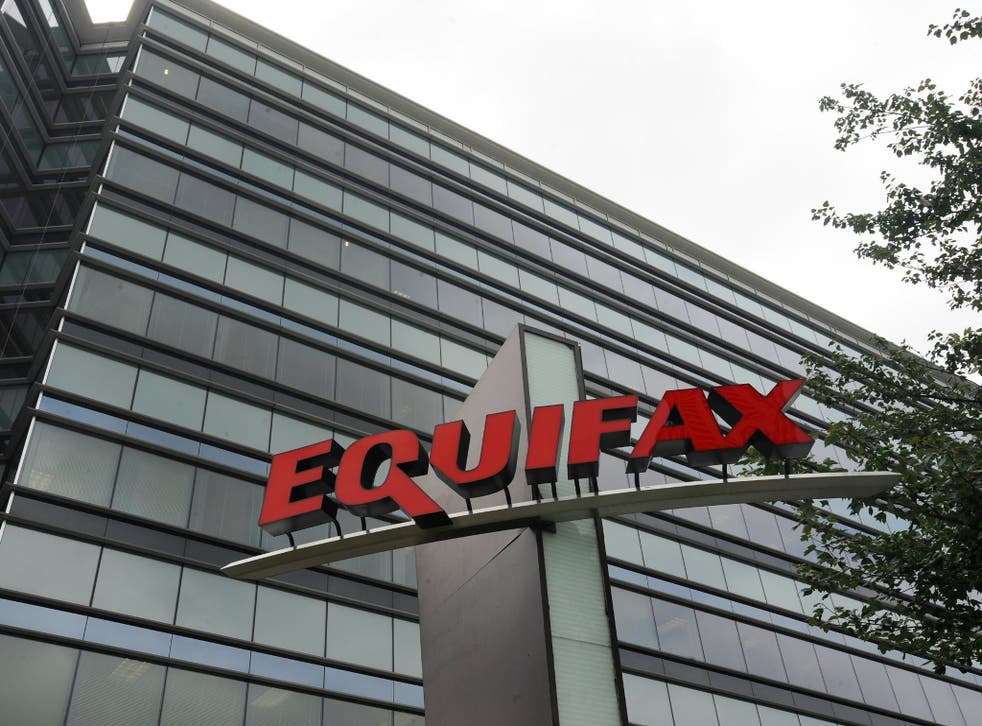 Credit monitoring company Equifax says a breach exposed social security numbers and other data that could affect up to 143 million Americans.
The Atlanta-based company said that that "criminals" exploited a US website application to access files between mid-May and July of this year - with the weakness said to have been discovered at the end of that month.
It said consumers' names, Social Security numbers, birth dates, addresses and, in some cases, driver's license numbers were exposed. Credit card numbers for about 209,000 US consumers were also accessed.
The company said hackers also accessed some "limited personal information" from British and Canadian residents.
Equifax said it doesn't believe that any consumers from other countries were affected.
"This is clearly a disappointing event for our company, and one that strikes at the heart of who we are and what we do," said Equifax chairman and CEO Richard F. Smith.
World news in pictures

Show all 50
Equifax is one of three nationwide US credit-reporting companies that track the financial history of citizens. The companies are supplied with data about loans, loan payments and credit cards, as well as information on things such as missed rent and utilities payments, addresses and employer history, which all factor into credit scores.
Consumers can check to see if they may have been affected by the breach by submitting their last name and the last six digits of their social security number. Equifax is mailing notices to people whose credit cards or dispute documents were affected.
Register for free to continue reading
Registration is a free and easy way to support our truly independent journalism
By registering, you will also enjoy limited access to Premium articles, exclusive newsletters, commenting, and virtual events with our leading journalists
Already have an account? sign in
Join our new commenting forum
Join thought-provoking conversations, follow other Independent readers and see their replies