EU referendum: IMF's Christine Lagarde warns of dangers of a 'Brexit'
A vote to leave the EU is 'clearly part of the uncertainty we have at the moment', Lagarde said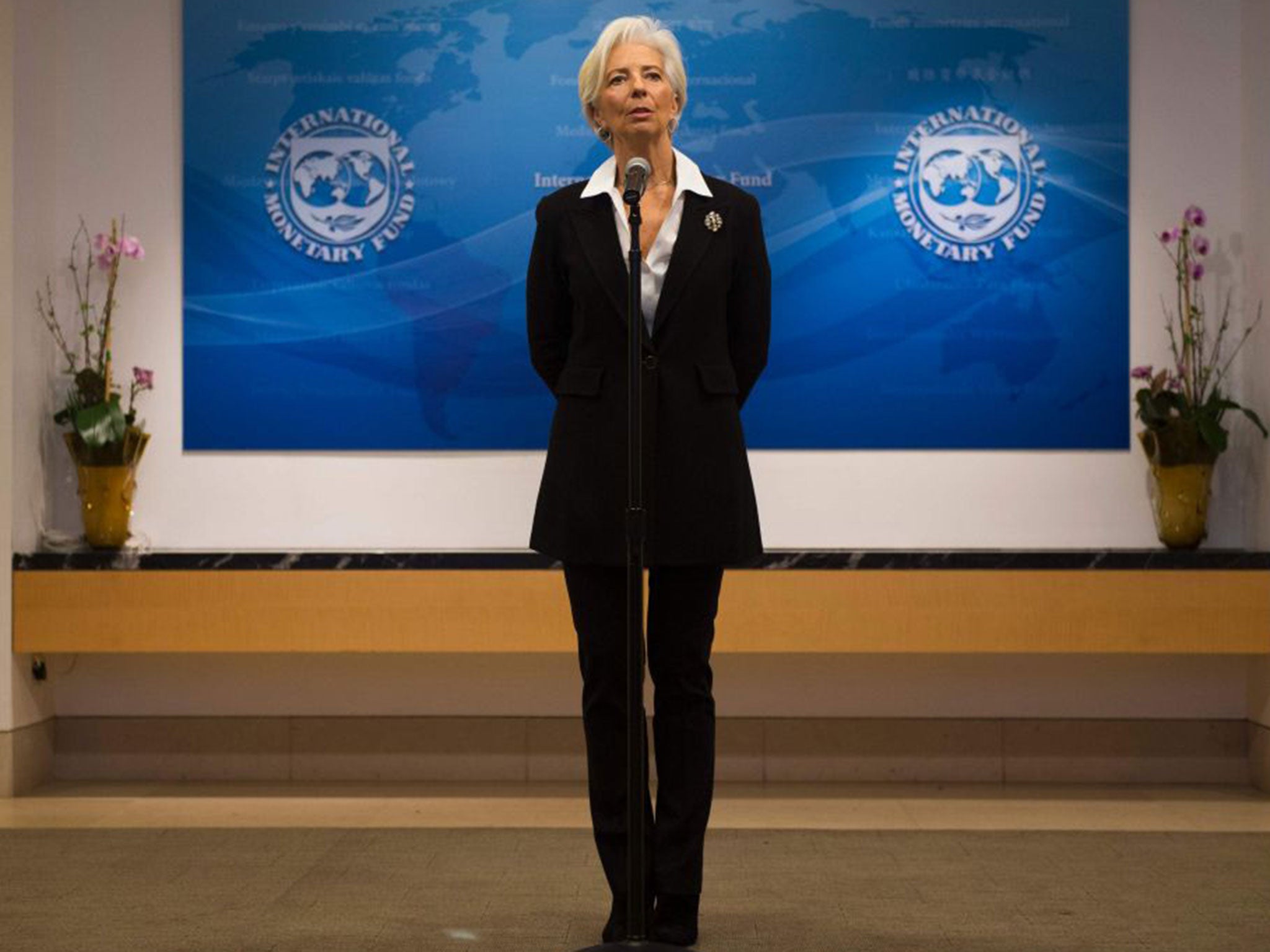 The head of the International Monetary Fund, Christine Lagarde, has put Britain voting to leave the EU in June's referendum among what she says are immediate threats to the global economy.
The Brexit is "clearly part of the uncertainty we have at the moment" Lagarde said in an interview with Bloomberg Television in Frankfurt, noting the impact it may have on London's financial sector.
Her comments came on the same say day she has urged governments to pursue more growth-friendly policies in a speech at Frankfurt's Goethe University, Germany.
Ms Lagarde warned that the recovery from the 2007-2009 global financial crisis "remains too slow, too fragile and risks to its durability is increasing".
She said that the global outlook has weakened further in the past six months, suggesting the IMF may be revising its growth outlook.
She prescribed specific moves, including for the United States to raise its minimum wage, for Europe to improve job training and for emerging economies to cut fuel subsidies and boost social spending.
"Let me be clear: we are on alert, not alarm. There has been a loss of growth momentum," Lagarde said.
Business news: In pictures
Show all 13
"However, if policymakers can confront the challenges and act together, the positive effects on global confidence - and the global economy - will be substantial," she added.
Her remarks come less than two weeks before senior ministers, central bankers and other policymakers from the Fund's 188 member countries gather in Washington for the IMF and World Bank Spring Meetings to assess the health of the world economy.
The IMF forecast global growth of 3.4 per cent this year, increasing to 3.6 per cent in 2017.
Additional reporting by Reuters
Join our commenting forum
Join thought-provoking conversations, follow other Independent readers and see their replies