European court says Yes to QE 'bazooka'
Markets had been anxiously awaiting a verdict from Pedro Cruz Villalon, an advocate general at the ECJ, on the ECB's 'big bazooka'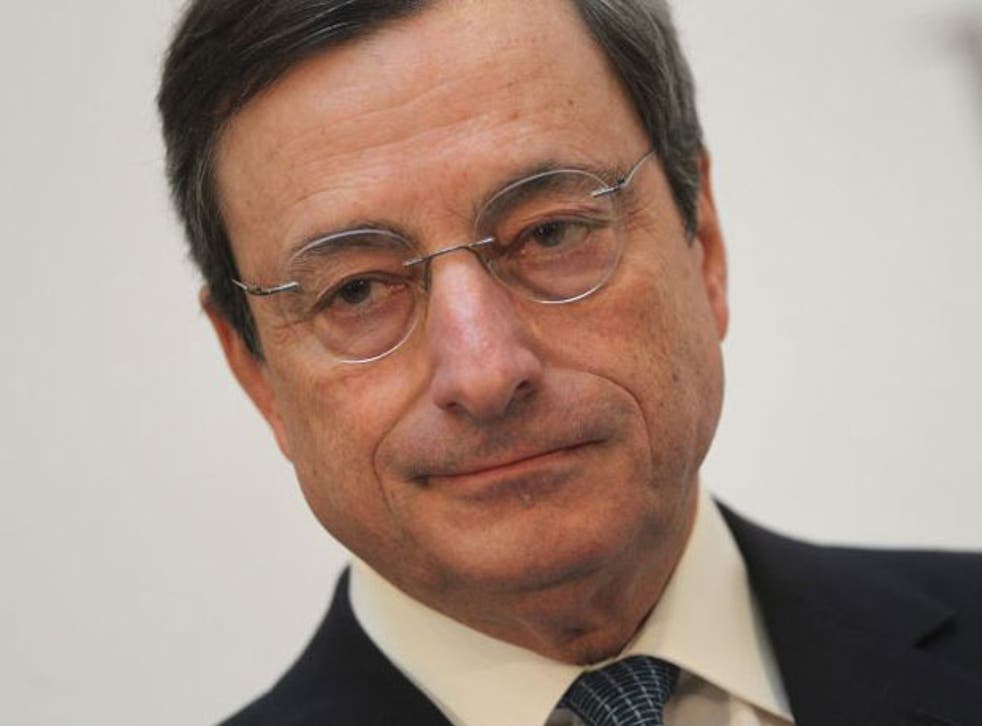 Plans for a full-scale money-printing operation to spur growth and inflation in the struggling eurozone cleared a legal hurdle yesterday after a favourable verdict from the European Court of Justice.
Markets had been anxiously awaiting a verdict from Pedro Cruz Villalon, an advocate general at the EU Court of Justice, on the European Central Bank's "big bazooka", a plan unveiled in 2012 to calm fears of a eurozone break-up. The so-called Outright Monetary Transfers programme – never used – would have allowed the central bank to step in and buy up the debt of troubled countries in unlimited quantities.
Mr Villalon said the OMT was "compatible in principle" with European treaties, in effect allowing Mario Draghi, the ECB president, to launch a quantitative easing programme to buy up government bonds at its meeting next week. The central bank could pump as much as €1 trillion (£774bn) into the eurozone's barely growing economy, which was pushed into deflation by tumbling oil prices in December.
The verdict electrified currency markets, pushing the pound to a six-year high against the euro of €1.2931 while temporarily sending the single currency to a nine-year low against the dollar. At one point the euro sank to $1.1728 – below the rate at which it was launched in 1999 – before weak US retail sales helped it reclaim ground. European sovereign bond yields, which move inversely to prices, fell as traders anticipated the bond buying.
Mr Villalon in effect gave Mr Draghi a free hand for QE after saying that limiting the size of the OMT "would seriously undermine" its beneficial effects and trigger speculation. He added that the ECB should also be "afforded a broad discretion" on monetary policy.
Stefan Rondorf, an economist with Allianz Global Investors, said: "The opinion is a very market-friendly result which, in our view, clears any potential legal barriers that would have prevented the central bank from introducing QE. It leaves the ECB with a high degree of freedom around monetary policy and all eyes will be on the next meeting."
Mr Villalon's decision is preliminary and non-binding but likely to be upheld by judges. The German constitutional court referred the case to the ECJ last year after German academics claimed that the OMT would break an EU ban on the central bank directly bailing out governments and that the ECB had overstepped its monetary policy remit.
Mr Draghi has already tried cutting interest rates to record lows, charging banks to leave deposits with the ECB to boost lending, and providing trillions of euros in cheap loans for the banking system. But inflation has been below the central bank's target of "close to 2 per cent " for more than two years and the eurozone only narrowly avoided a triple-dip recession last year.
Join our new commenting forum
Join thought-provoking conversations, follow other Independent readers and see their replies