Ex-Fortress investment group employee with motor neurone disease sues his firm for disability discrimination
Johnson said he could not even walk 50 metres when he was fired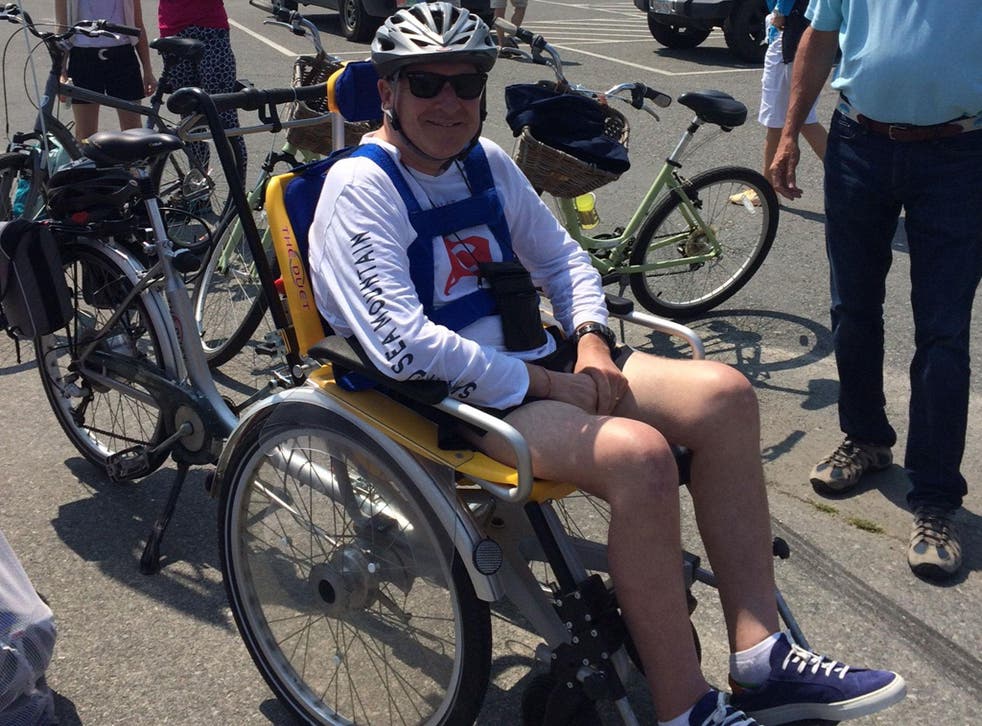 Michael Johnson, a former executive at Fortress Investment, is suing his company for firing him as he was undergoing treatment for motor neurone disease (MND), a degenerative syndrome.
Johnson worked at the company from February 2014 to September 2015 as a managing director in the asset manager's credit team. He claims he was fired "without warning" as his symptoms started to show, just four days after he returned to work following treatment.
Johnson, 56, was told he was being dismissed as the company was downsizing and his job was "just not working out" in a meeting that lasted no more than five minutes, according to court documents.
Fortress, a New York-listed investment management firm with approximately $66 billion in assets under management, contested the claim.
The company said it was unaware Johnson was suffering from the disease when the decision to dismiss him was taken.
It argues Johnson was a fired due to a change in the focus of the company's investment strategy as well as for his poor performance.
Gordon E. Runte, Fortress managing director, declined to comment on the case.
But Johnson, who testified from a wheelchair in the London Employment Court on Wednesday, said he could not even walk 50 metres when he was fired.
"I could barely walk across the lobby," he said.
Johnson, a father of three, said his movement declined rapidly after he noticed a weakness in his leg at the end of 2014. Between February and July 2015, he was also absent on more than 20 occasions as doctors investigated his condition. He claims he confided in his colleagues about his various absences and the reason for them.
In February 2015, shortly before his symptoms became apparent, Johnson received positive feedback and a bonus of $585,330.
MND is a progressive disease that attacks the motor neurones, or nerves, in the brain and spinal cord. This means messages gradually stop reaching muscles, which leads to weakness and wasting. The disease does not affect the mental faculties of those who suffer from it.
The case is on-going with the trial due to last nine days.
Court documents did not specify how much Johnson is seeking in compensation.
But Matt Gingell, partner at in the employment team at Gannons Solicitors, told the Independent the sum could be significant.
"If Johnson does win his disability discrimination claim he could be awarded a sum for injury to feelings," he said.
"If the employment tribunal finds that the dismissal was discriminatory he could also be awarded future loss of earnings. There is no statutory compensatory cap for discrimination claims and therefore awards for high earners who are discriminated against can be significant," he added.
In pictures: The famous do the ice bucket challenge

Show all 17
The judgement is expected to be reserved to a later date.
In the UK, the Motor Neurone Disease Association raised £7 million from the ice bucket challenge, described as the world social media phenomenon – more than 17 million people uploaded videos on Facebook which were then watched by 440 million across the world.
Join our new commenting forum
Join thought-provoking conversations, follow other Independent readers and see their replies