William Hill says hundreds of stores at risk of closure following government's FOBT decision
Paddy Power welcomed the decision and said it would have minimal effect on revenues
Caitlin Morrison
Thursday 17 May 2018 07:57 Comments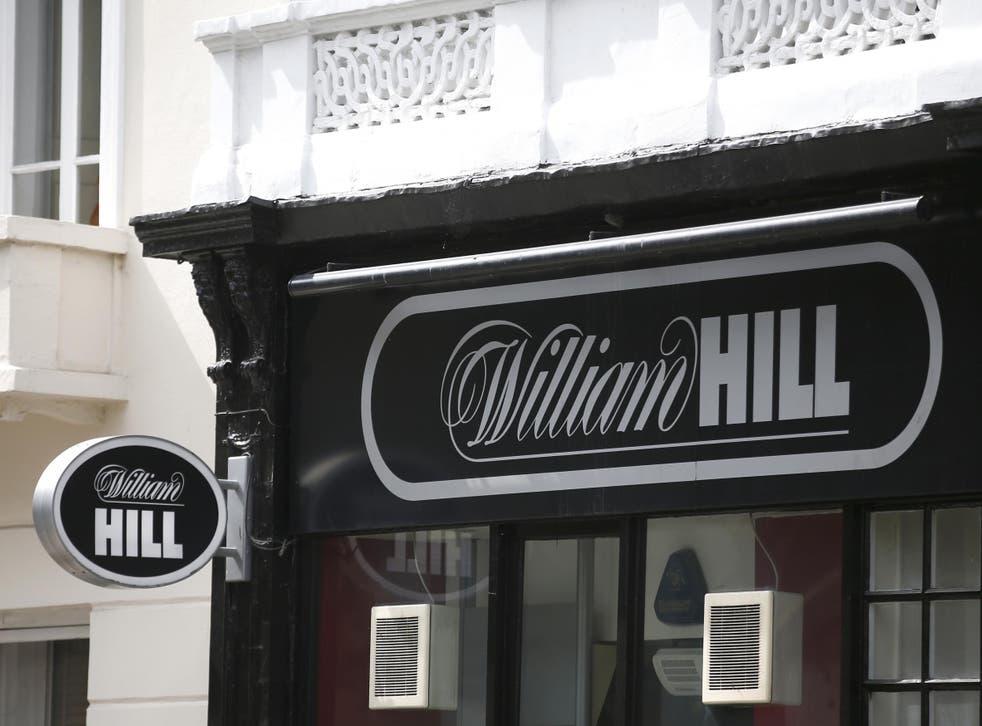 Bookmakers' share prices showed the impact of the government's announcement that the maximum stake on fixed-odds betting terminals (FOBTs) is to be slashed to £2 in a bid to combat problem gambling.
William Hill's stock tumbled more than 6.5 per cent in early trading, while GVC Holdings, which recently acquired Ladbrokes Coral Group, fell more than 4 per cent.
William Hill said the move could result in 900 of its stores becoming loss-making, putting "a proportion of these" at risk of closure. In the first four months of the current financial year, the betting firm said, around 70 per cent of total gaming machine net revenue was generated by stakes in excess of the proposed £2 threshold.
Philip Bowcock, chief executive officer, said: "The government has handed us a tough challenge today and it will take some time for the full impact to be understood, for our business, the wider high street and key partners like horse racing. We will continue to evolve our retail business in order to adapt to this change and we will support our colleagues as best we can."
Meanwhile, GVC said it expects the decision to have a £120m impact on earnings by the end of this financial year, and an impact of £160m in the first full year following implementation of the new rule.
Chief executive Kenneth Alexander said that while the company was "ultimately disappointed", it accepted the decision.
"The uncertainty has weighed heavy on the industry and the many thousands of people who work within it," he said.
"Our focus now is to work with government to build a constructive relationship that will ensure a positive future for the sector and the many millions of customers who enjoy our products responsibly."
He added that GVC's acquisition of Ladbrokes Coral would not be affected, as it was "structured to address the potential of a £2 max stake outcome".
However, Paddy Power Betfair was up more than 6 per cent, after it said in a statement to the London Stock Exchange: "We do not envisage that this proposed change will have a material impact on our UK retail strategy."
The group estimated that the direct, pre-mitigation, impact of this new stake limit would be a 33 per cent to 43 per cent decrease in its total machine gaming revenue. In 2017, this would have equated to a £35m to £46m revenue impact, representing 2 per cent to 2.6 per cent of group revenue.
Peter Jackson, Paddy Power Betfair's CEO, said: "We have previously highlighted our concern that the wider gambling industry has suffered reputational damage as a result of the widespread unease over stake limits on gaming machines.
"We welcome, therefore, the significant intervention by the government today, and believe this is a positive development for the long term sustainability of the industry."
Register for free to continue reading
Registration is a free and easy way to support our truly independent journalism
By registering, you will also enjoy limited access to Premium articles, exclusive newsletters, commenting, and virtual events with our leading journalists
Already have an account? sign in
Join our new commenting forum
Join thought-provoking conversations, follow other Independent readers and see their replies