French Connection starts warming up for winter sales
The company, which has 390 branded stores worldwide, revealed it would be closing seven non-contributing stores in the UK and US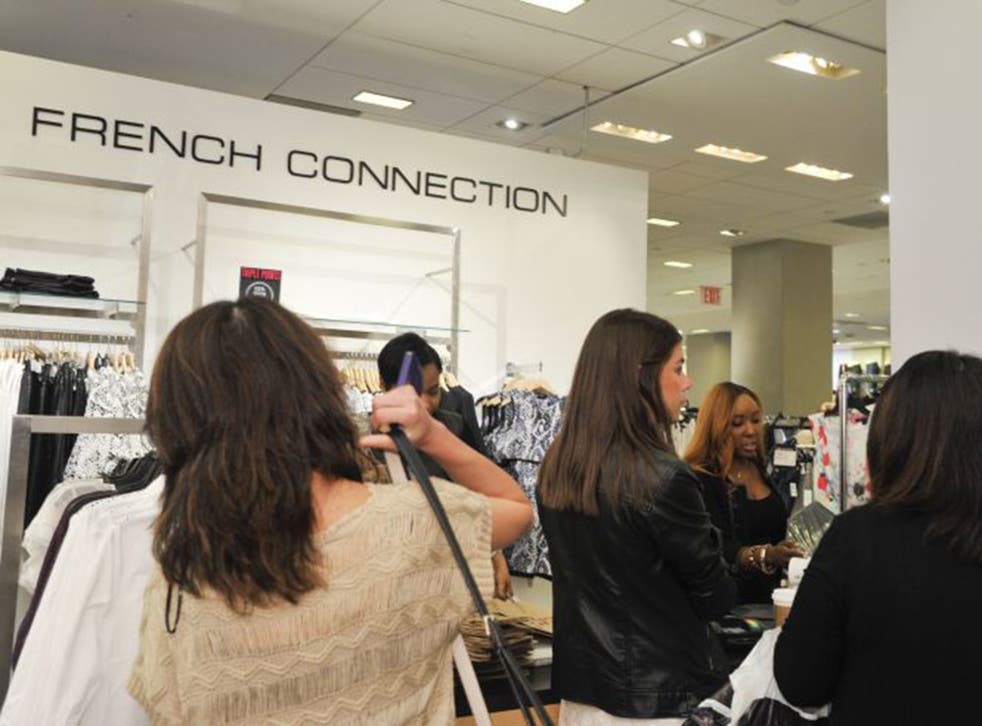 The French Connection Group was back in fashion with the City yesterday, after it said strong sales of its winter collection have put it on track to meet full-year market expectations. Shares in the company, which was founded in 1972, rose 7.9p or 25.9 per cent to 38.5p.
The high-street chain said like-for-like UK and Europe retail sales rose 0.2 per cent in the 16 weeks to 21 November, compared to a 6.1 per cent decrease last year. It was helped by the popularity of a range including sheepskin coats and wool capes.
Famed for its FCUK logo in the 90s, the company, which has 390 branded stores worldwide (including franchises), revealed it would be closing seven non-contributing stores in the UK and US before the 31 January 2016 year end. In March it will leave its Regent Street shop in London and receive £2.4m in compensation from the landlord, who plans to redevelop the site.
In its furniture division it recently increased a licence with sofa vendor DFS by five years. The update was more upbeat than one in September, when French Connection reported a 9.8 per cent fall in sales to £75.8m for the six months to 31 July.
Stephen Marks, French Connection's chief executive, said yesterday that the performance had "improved considerably compared to the first half of the year.
"While we still have the all-important Christmas period to come, we expect the results for the full-year to be in line with market expectations."
Analysts welcomed the statement and a note from online stockbroker A J Bell said the company "seems to have turned the corner".
Register for free to continue reading
Registration is a free and easy way to support our truly independent journalism
By registering, you will also enjoy limited access to Premium articles, exclusive newsletters, commenting, and virtual events with our leading journalists
Already have an account? sign in
Register for free to continue reading
Registration is a free and easy way to support our truly independent journalism
By registering, you will also enjoy limited access to Premium articles, exclusive newsletters, commenting, and virtual events with our leading journalists
Already have an account? sign in
Join our new commenting forum
Join thought-provoking conversations, follow other Independent readers and see their replies