Gender pay gap: Difference between male and female executive pay much bigger than previously thought
Ways of measuring how much men and women are paid under new Government reporting requirements reveal that the gender pay gap is bigger than previously understood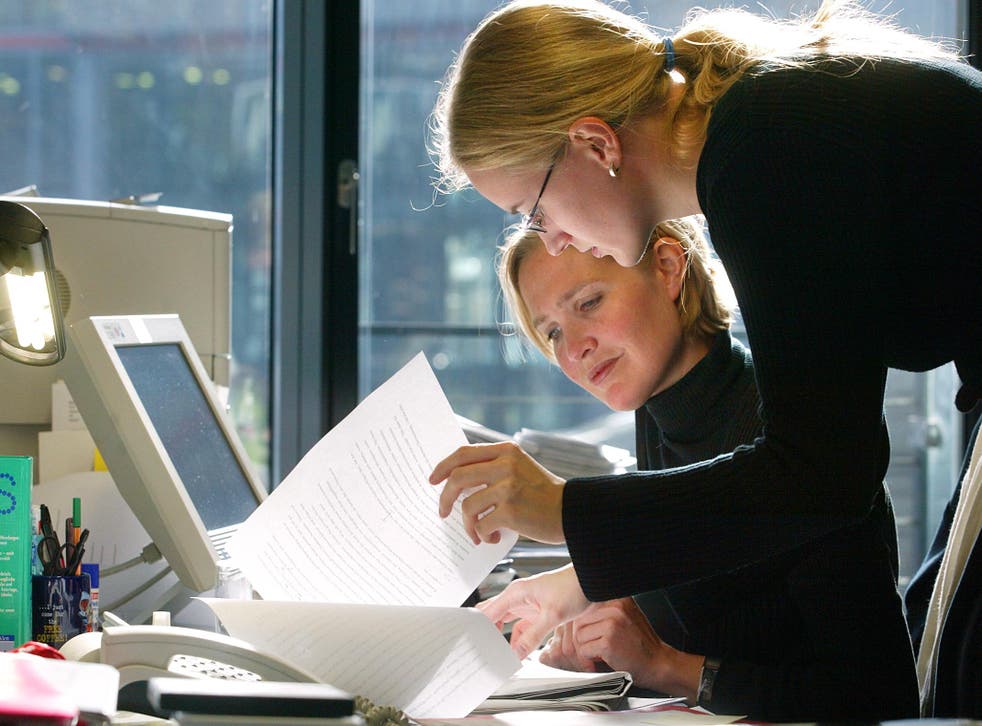 New wage data has revealed that the UK's gender pay gap may be much larger than previously understood.
A study conducted by the Chartered Management Institute (CMI) of salaries across 432 organisations reveals that men in senior management positions are likely earning on average £11,606 more than their female peers, putting the pay gap at 26.8 per cent when taking into account bonuses, and perks like car allowances and commission.
The CMI, who conducted the research in collaboration with employment intelligence service XpertHR, said that an analysis they had done last year put the pay gap much lower at 23.1 per cent, indicating that men earned £8,964 more than women.
The latest figures also show that the pay gap widens further at board-level, with male chief executives taking home an average bonus of £89,230 compared to just £14,945 for female CEOs.
The revised data comes after the Government set out new gender pay transparency regulation in April this year. Under the new rules, companies with over 250 employees must publically disclose their gender pay gap by April 2018.
The CMI said that only 77 out of 7,850 eligible employers had provided data to the Government so far.
Ann Francke, CMI's chief executive, slammed UK businesses for being built "like 'glass pyramids' with women holding the majority of lower-paid junior roles and far fewer reaching the top".
"Our data shows we need the Government's gender pay gap reporting regulations more than ever before. Yet, less than one per cent of companies have reported so far. It's time for more companies to step up and put plans in place to fix this issue", she added.
Join our new commenting forum
Join thought-provoking conversations, follow other Independent readers and see their replies