Greece considering nationalising its banks and issuing new currency, sources claim
Athens is attempting to negotiate a better deal with its creditor nations in the EU, but has had limited success so far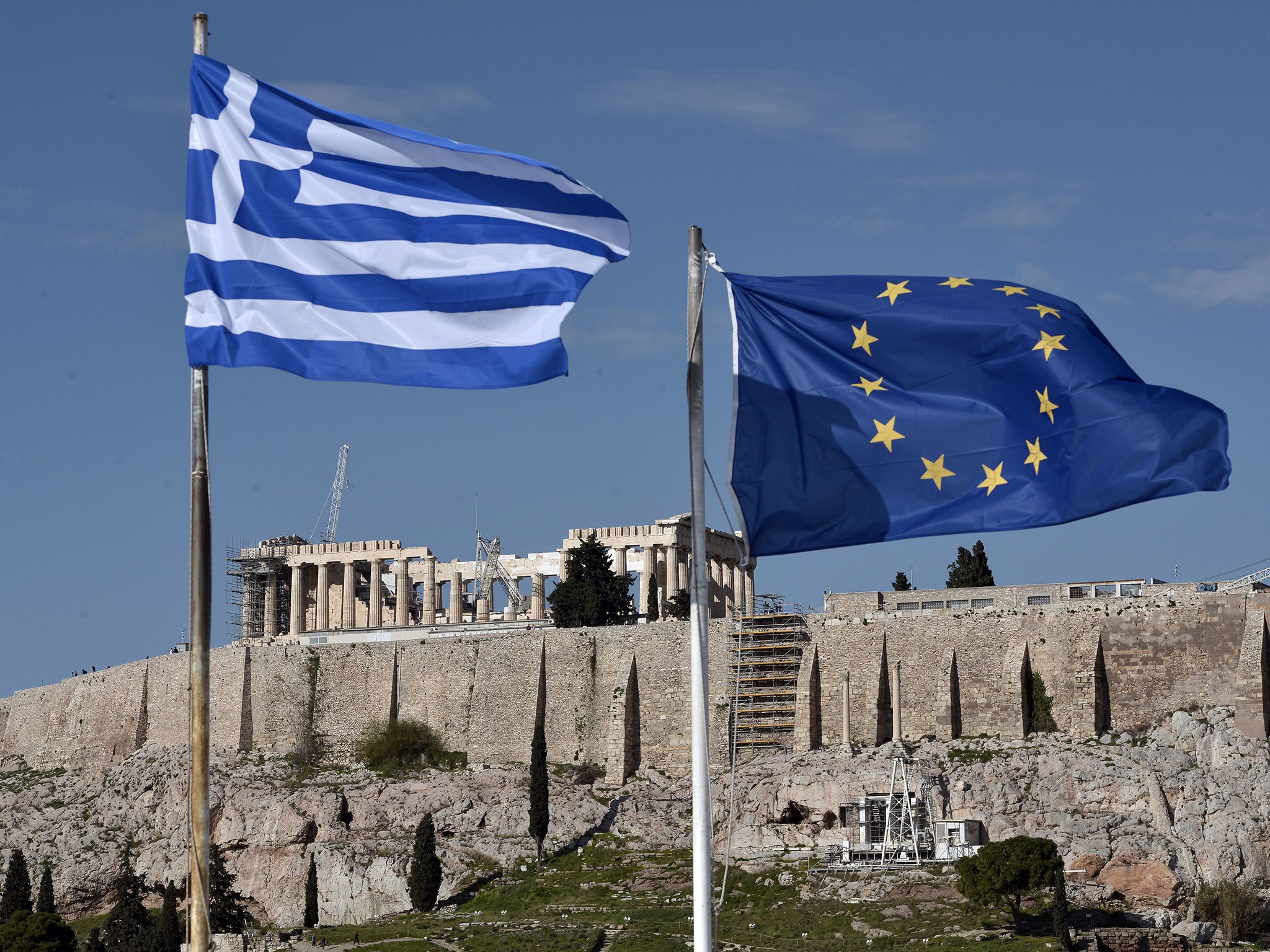 Greece's government is prepared to nationalise the country's banks and could create a new currency to pay its bills unless the eurozone nations back down over austerity, sources have reportedly said.
The left-wing Syriza party, which dominates the governing coalition, could also decide to not make a payment due to the International Monetary Fund (IMF) next week under its bailout agreement, so that it can pay state employees' wages and benefits.
A senior official told The Daily Telegraph: "We are a left-wing government. If we have to choose between a default to the IMF or a default to our own people, it is a no-brainer.
"We may have to go into a silent arrears process with the IMF. This will cause a furore in the markets and means that the clock will start to tick much faster."
Athens is attempting to negotiate a better deal with its creditor nations in the European Union, but has had limited success so far.
"They want to put us through the ritual of humiliation and force us into sequestration. They are trying to put us in a position where we either have to default to our own people or sign up to a deal that is politically toxic for us. If that is their objective, they will have to do it without us," the source said.
Sources told The Telegraph that they were working on an emergency plan if negotiations with their creditors failed.
"We will shut down the banks and nationalise them, and then issue IOUs if we have to, and we all know what this means. What we will not do is become a protectorate of the EU," one source said.
Those IOUs would essentially be a new form of currency. The Greek Drachma was formally replaced by the Euro in 2002 after an exchange rate was fixed two years before. Economists have suggested that the country could return to using the Drachma.
One official told the paper that Athens believed its Eurozone creditors were attempting to force Syriza from office.
"They want us to impose capital controls and cause a credit crunch, until the government becomes so unpopular that it falls," the insider said. "They want make an example of us, and demonstrate that no government in the eurozone has a right to have mind of its own. They don't believe that we will walk away, or that the Greek people will back us, and they are wrong on both counts."
However, despite ill feeling from some in Greece towards German Chancellor Angela Merkel, Syriza views her as a "real ally" who could help negotiate a deal acceptable to all.
Join our commenting forum
Join thought-provoking conversations, follow other Independent readers and see their replies