The Greece debt crisis explained in less than 100 words
What happens if the banks run out of money?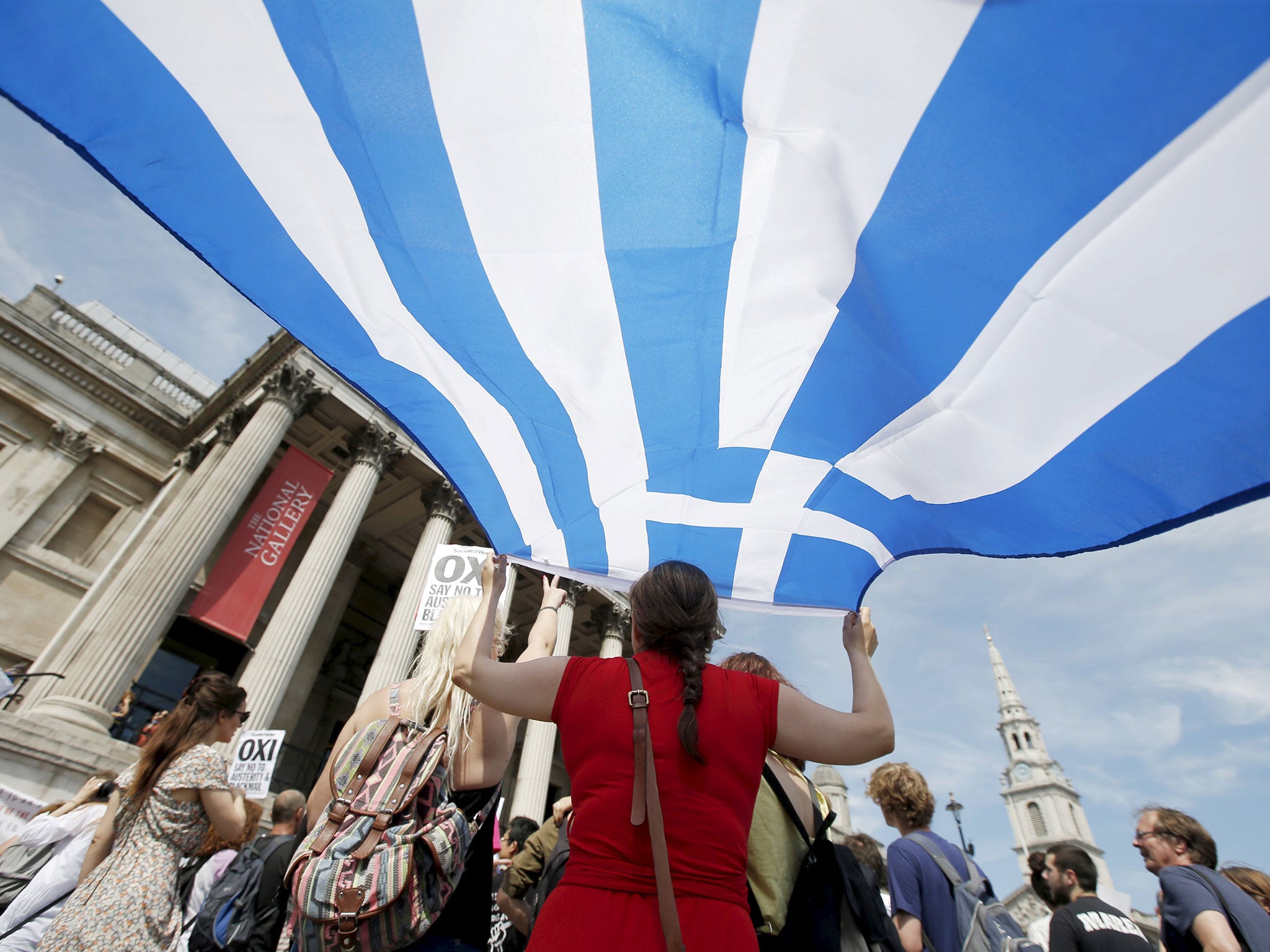 Greeks have voted in support of their prime minister Alexis Tsipras to shun the austerity proposals of Greece's European lenders.
Not sure what that means? Here's the Greece debt crisis in less than 100 words:
Greece owes European countries and international bodies €340bn borrowed over the past five years.
To afford the debt repayments, Greece made huge cuts leaving many impoverished.
In February, a fed-up population elected the left-wing Syriza party.
As Greece lagged on repayments, they were told to make more cuts, or lose aid. Syriza refused and asked the people whether they agreed in Sunday's referendum. They did.
The big problem now is Greek banks are running out of money. If they do, Greece will have to start printing its own currency – the drachma - and drop out of the euro.
If you want to read more, click on any of the links below:
Join our commenting forum
Join thought-provoking conversations, follow other Independent readers and see their replies