Hard Brexit will 'open Pandora's box' for UK businesses says CBI president
Paul Drechsler is due to warn strenuously about the economic implications of Britain leaving the EU in 2019 without a trade deal in place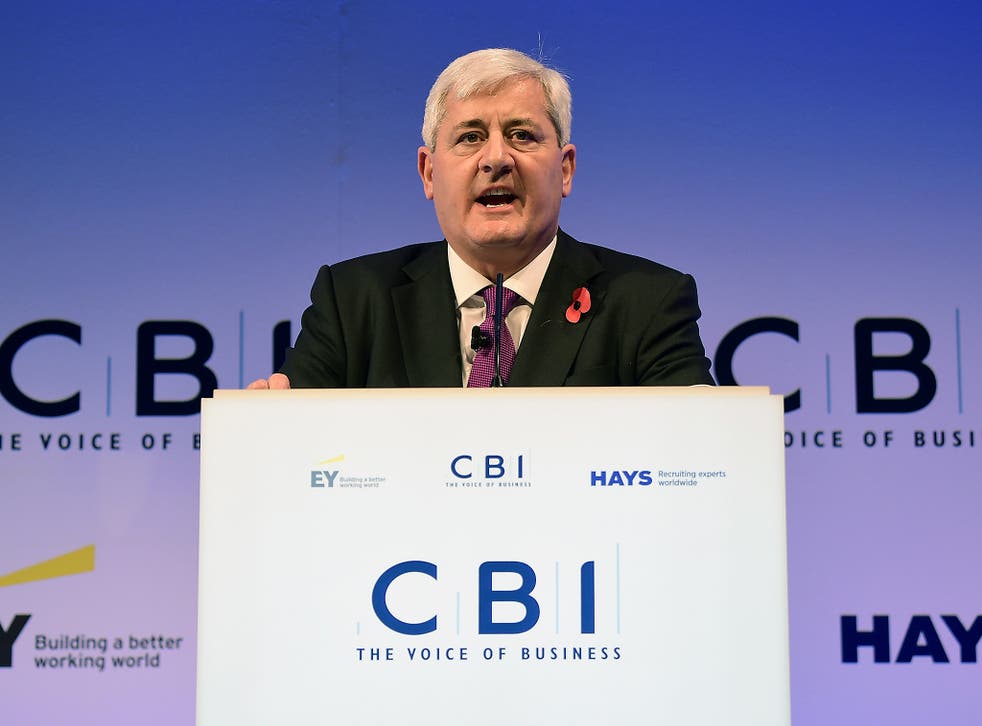 Britain would face a "Pandora's box of economic consequences" if it crashed out of the European Union without a new trade deal in place, according to the president of the Confederation of British Industry.
Theresa May confirmed in her January speech at Lancaster House that the UK would not remain in the single market or a full member of the customs union and would instead seek to negotiate a new free trade deal with Europe.
But many trade experts are highly sceptical that it will be possible to conclude such a deal by 2019, when the UK is due to leave the bloc, raising the prospect that Britain could be forced to trade with Europe on minimal World Trade Organisation (WTO) rules, meaning it would face tariffs on exports to the EU.
Paul Drechsler, the CBI president, is due to warn strenuously against this outcome in a speech at Mansion House in the City of London on Thursday night.
"We should be under no illusions about what this would really mean," he is due to say according to pre-released remarks.
"A 'no deal' scenario would open a Pandora's box of economic consequences. The UK would face tariffs on 90 per cent of its EU exports by value and a raft of new regulatory hurdles. Let's remember these barriers would hurt firms on both sides of the Channel".
"Here in the UK and across the continent, firms are worried about this 'worst-case scenario'. Some are getting ready for it to reduce economic damage. Some won't prepare because they're hoping for a deal. But in reality many firms can't prepare because the cost of change is simply too high to even consider it."
A small minority of right-wing economists and a number of Conservative politicians argue that it would be economically better for the UK not to even attempt to sign a new trade deal and instead to rely on WTO rules.
Mr Drechsler was due to label this advice "not only wrong but irresponsible".
In Greek mythology, Pandora, the first woman on earth, released all the evils of the world when she opened a box.
Other business lobby groups have issued similar warnings on the WTO threat.
Earlier this week the British Chambers of Commerce called for Brexit to be delayed if a trade deal had not been struck by 2019.
British car manufacturers could face 10 per cent levies on exports to the continent, under WTO trading rules.
UK food producers would also face large tariffs and painfully-reduced quotas on exports to the EU.
Last year, The Independent calculated that the cost to UK exporters of facing EU tariffs would be a minimum of £4.5bn, based on existing export patterns, and would almost certainly be many multiples of that.
Economists from the London School of Economics have estimated that the WTO route would cause an almost 10 per cent hit to UK GDP by 2030.
Register for free to continue reading
Registration is a free and easy way to support our truly independent journalism
By registering, you will also enjoy limited access to Premium articles, exclusive newsletters, commenting, and virtual events with our leading journalists
Already have an account? sign in
Join our new commenting forum
Join thought-provoking conversations, follow other Independent readers and see their replies