UK drivers would need 'Green Card' to drive in EU after hard Brexit, insurers warn
Extra documentation is likely to affect a large number of drivers in Northern Ireland and the Republic who frequently cross the border
Ben Chapman
Thursday 17 January 2019 18:37 Comments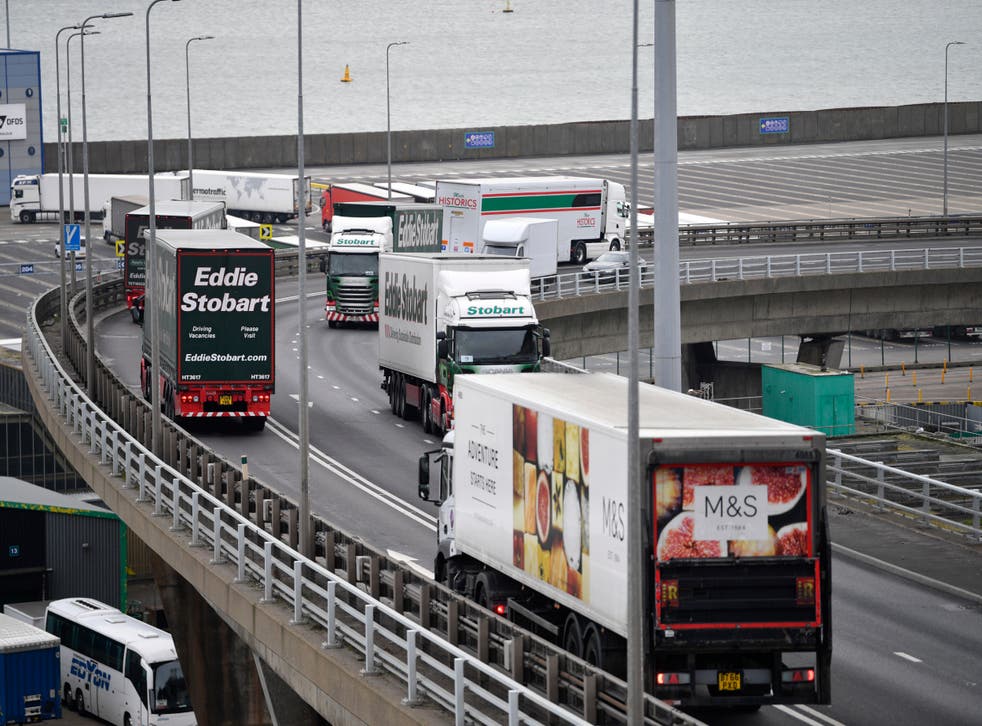 UK motorists will have to apply for a "Green Card" to prove that they are insured if they wish to drive in the EU in the event of a no-deal Brexit, insurers have warned.
The requirement for extra documentation is likely to affect a large number of drivers in Northern Ireland and the Republic who frequently cross the border in both directions to travel to and from work, to shop or visit friends and relatives.
Motorists in the European Economic Area (EEA) wishing to drive into the UK will also have to apply for Green Cards.
Holidaymakers and businesses planning to drive their cars on the Continent, or anyone crossing the Irish border by road have been advised to contact their insurance provider at least four weeks before they travel.
Huw Evans, director general of the Association of British Insurers (ABI), said: "As it looks increasingly possible that a no-deal Brexit may happen, we want all insurance customers to know the facts about what this means for them.
"If you live in Northern Ireland and drive to the Republic of Ireland, or if you plan to drive your vehicle to mainland Europe after a no-deal Brexit, you will need a Green Card to prove you are insured.
An agreement struck between UK and EU insurance bodies last May to waive the need for Green Cards has yet to be ratified by the European Commission.
Unless it is ratified, or alternative transitional arrangements are made, before Brexit on 29 March, UK drivers will have to present the Green Card as proof of insurance.
The Department of Transport (DfT) said in September that the cards would be free, however insurers may increase their administrations fees to cover any additional costs.
Without a Green Card, motorists risk incurring fines unless they buy third-party insurance in the country they are driving in.
Mr Evans warned that leaving the EU without a deal would be "bad for the economy and bad for our customers".
"We continue to hope these arrangements are never needed and urge the Government, UK Parliament and EU27 to agree an orderly way forward," he said.
Register for free to continue reading
Registration is a free and easy way to support our truly independent journalism
By registering, you will also enjoy limited access to Premium articles, exclusive newsletters, commenting, and virtual events with our leading journalists
Already have an account? sign in
Join our new commenting forum
Join thought-provoking conversations, follow other Independent readers and see their replies