Hello boys! ABN Amro chairman Gerrit Zalm dresses in drag to teach staff a lesson on 'brothel practices'
The video has received more than 75,000 views since it was posted on YouTube on Tuesday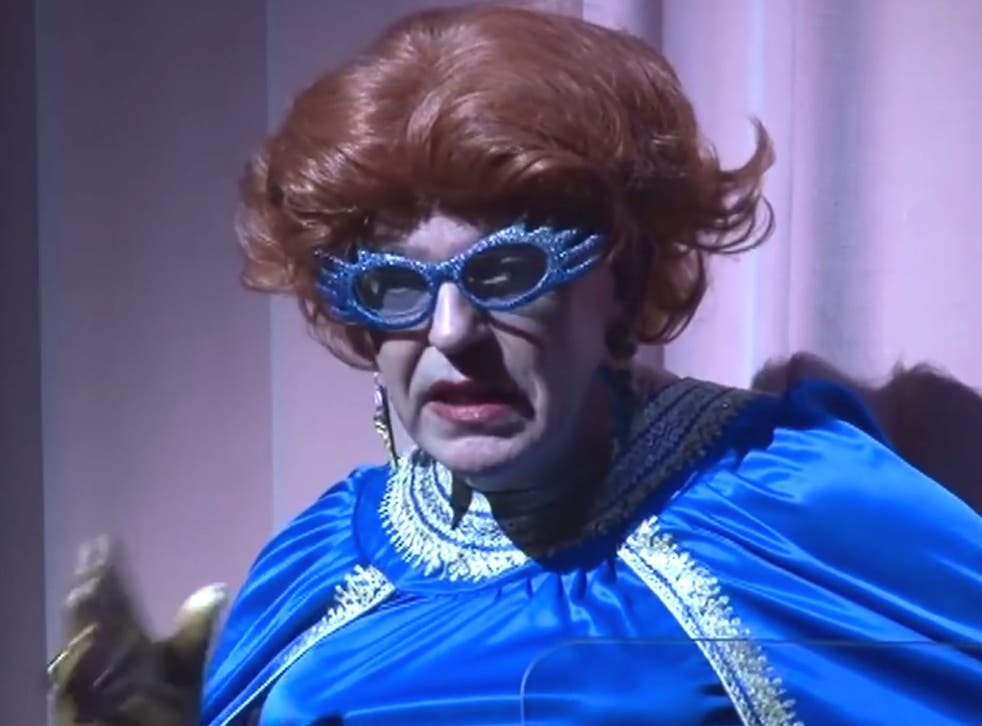 The ABN Amro chairman Gerrit Zalm has given staff at the Dutch state-owned bank a treat by addressing them in an electric blue dress, topped off with golden gloves and a wig.
Appearing at an event for employees earlier this month as his brothel-owning "sister" Priscilla, Mr Zalm – an ex-Dutch finance minister – said the bank's staff could "learn a lot" from "her".
Mr Zalm's alter ego told employees:"Where has 'putting the customer first' been the motto for centuries? In my industry. Those banks have discovered it only recently."
Priscilla said her brother had kept her a secret because he was jealous of her entrepreneurial skills as a successful brothel owner, while he remains a mere employee of a state-owned bank.
"He would have liked it too. But he doesn't have the potential," Priscilla told staff. "The bank has a lot to learn from the best practices of my company."
The video has received more than 75,000 views since it was posted on ABN Amro's YouTube channel on Tuesday.
Mr Zalm joined the bank's managing board in 2008 as vice-president and became chairman the following year.
A consortium of international lenders led by RBS, Santander and Fortis bought ABN Amro for 70 billion euros in a disastrous move in 2007. The bank was bailed out by the Dutch government to the tune of 30 billion euros in the wake of the global financial crisis.
Watch his performance as Priscilla in the video below:
Join our new commenting forum
Join thought-provoking conversations, follow other Independent readers and see their replies