HSBC postpones HQ decision until new year
Hong Kong was long thought to be the most likely choice for relocation – but more recent reports point to the US as an alternative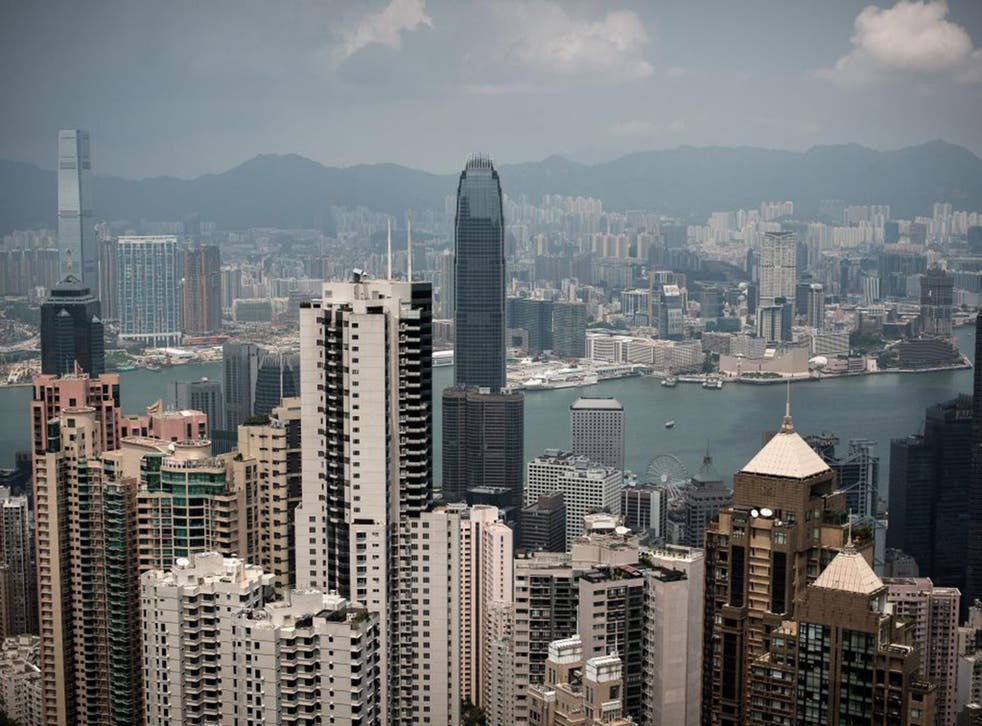 Chancellor George Osborne's efforts to keep HSBC's headquarters in London suffered another setback, as Europe's biggest bank said it was likely to push its deadline for a decision into next year.
The bank has been looking at other options, including its historical base of Hong Kong, Singapore, the US and even Frankfurt since the board ordered a review in April following investor pressure.
In June, it said the results of the review would be announced before the end of the year.
Chairman Douglas Flint said: "While the target for completion of the review was initially set as 'by the end of 2015', this is a self-imposed deadline that can be moved should the board require further work to be performed.
"A significant amount of work on this has been carried out, but there is still a considerable amount to be done."
He added that, if necessary, the bank would update investors at its full-year results in late February.
Hong Kong was long thought to be the most likely choice for relocation – but more recent reports have suggested that the US, where regulators are regarded as more favourable towards large universal banking groups, is a serious alternative.
Mr Osborne slashed the UK bank levy in his emergency summer Budget, which largely benefited London-based banks with most of their assets overseas – such as HSBC and Standard Chartered.
Gary Greenwood, analyst at Shore Capital, said: "Proposed changes to the bank levy and a slightly softer stance on ring-fencing by the UK Government has removed some of the pressure to move elsewhere, but it has clearly not been enough to convince management to stay in the UK just yet."
But Mr Flint said the decision would ultimately be made on the grounds of where HSBC could "maximise present and future opportunities for growth and shareholder value".
That value fell today as the shares dropped 0.81 per cent to 503.5p despite a reported 32 per cent rise in pre-tax profits to a better-than-expected $6.1bn (£4bn) in the third quarter.
Analysts pointed out that underlying revenues were down from $14.7bn to $14bn and adjusted profits (taking out one-offs) were 14 per cent lower at $5.5bn.
Business news: In pictures

Show all 13
The rise in pre-tax profits reflected the $1.4bn reduction in litigation costs and fines from a year earlier, half of which came from much lower payouts to UK customers who were mis-sold products such as PPI.
Stuart Gulliver, HSBC's chief executive, said most of the fall in revenues had come from its retail and wealth management business in Hong Kong, which was hit by the collapse in Chinese stock markets during the summer.
Register for free to continue reading
Registration is a free and easy way to support our truly independent journalism
By registering, you will also enjoy limited access to Premium articles, exclusive newsletters, commenting, and virtual events with our leading journalists
Already have an account? sign in
Register for free to continue reading
Registration is a free and easy way to support our truly independent journalism
By registering, you will also enjoy limited access to Premium articles, exclusive newsletters, commenting, and virtual events with our leading journalists
Already have an account? sign in
Join our new commenting forum
Join thought-provoking conversations, follow other Independent readers and see their replies