HSBC scandal: George Osborne to announce huge fines for banks involved in tax evasion
CEO Stuart Gulliver admitted the allegations about HSBC Swiss division had brought 'shame'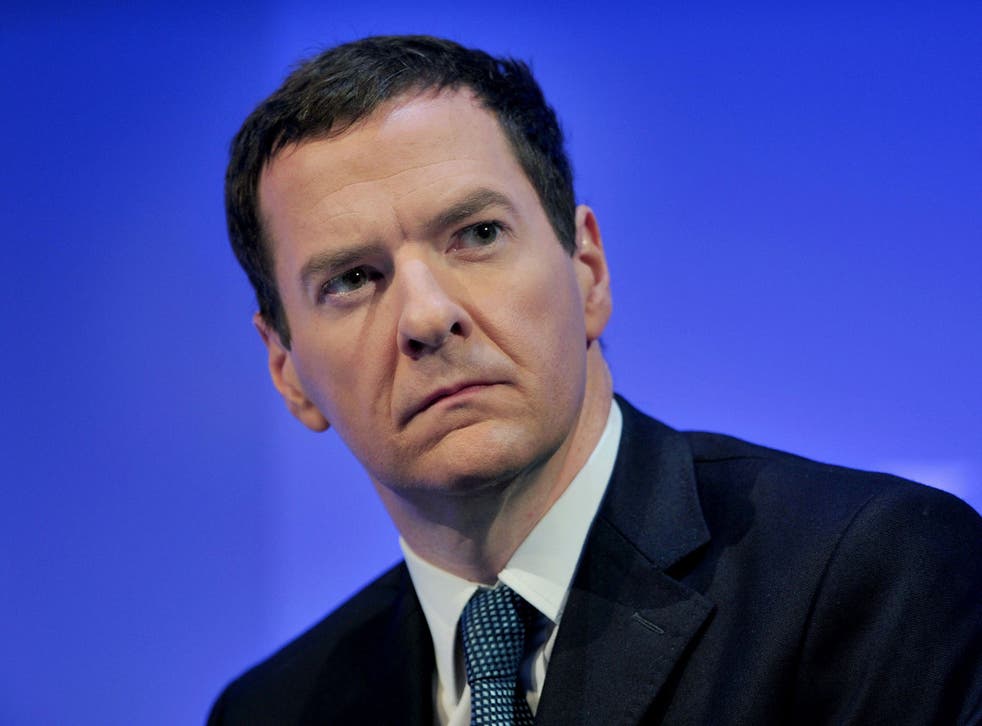 Huge fines for banks, accountants and companies that help people evade tax will be announced in next month's Budget following the scandal at HSBC's Swiss division.
George Osborne, the Chancellor, will use his final major policy statement before the May election to ensure that organisations that enable people to evade tax face the same penalties as the individuals who benefit. He is expected to propose a new offence of "corporate failure" to prevent an "economic crime".
In the Commons, Mr Osborne gave a strong hint that HSBC could face prosecution for its Swiss arm helping 1,100 wealthy British clients to evade taxes. Only one has been prosecuted.
In pictures: Chancellor George Osborne delivers his Autumn Statement

Show all 8
Under a deal reached with France by the previous Labour administration in 2010, Britain could use leaked HSBC data passed to the French government to prosecute individuals but not banks. The Government is now close to reaching agreement with France for the information to be used more widely so that action could be taken against HSBC.
Mr Osborne was forced to make an unscheduled Commons statement about HSBC after Labour accused him of avoiding questions about the affair. But the Chancellor refused to disclose whether he had discussed the scandal with Lord Green, the former HSBC chairman, when he was appointed Trade Minister by the Government in 2011. He said that the proper procedures were followed.
Mr Osborne said: "Some very serious allegations have been made about HSBC Swiss and its role in knowingly advising people on tax evasion. Of course this is a matter that our criminal authorities, prosecuting authorities will want to look into."
He went on: "We are currently in active discussion which I think will come to a fruitful end to get the French to allow us to pass some of this information to the Serious Fraud Office and other prosecuting authorities to address the concern… about the potential or alleged role of banks in this affair."
Mr Osborne deflected an attack by Ed Balls, the shadow Chancellor, by arguing that the HSBC scandal came to light under the previous Labour government, in which Mr Balls served as a Treasury adviser and as a Cabinet minister.
Mr Balls said after the fierce Commons exchanges: "George Osborne's bluster cannot hide his total failure to answer questions over the HSBC scandal. He repeatedly failed to say whether he discussed allegations of tax evasion at HSBC with Lord Green before he was made a Tory minister. What has he got to hide? People will draw their own conclusions."
Join our new commenting forum
Join thought-provoking conversations, follow other Independent readers and see their replies