What is Interserve and what would happen if the outsourcing firm collapsed?
It has thousands of contracts across many parts of the public sector, providing everything from prisons and probation, to window-cleaning and cooking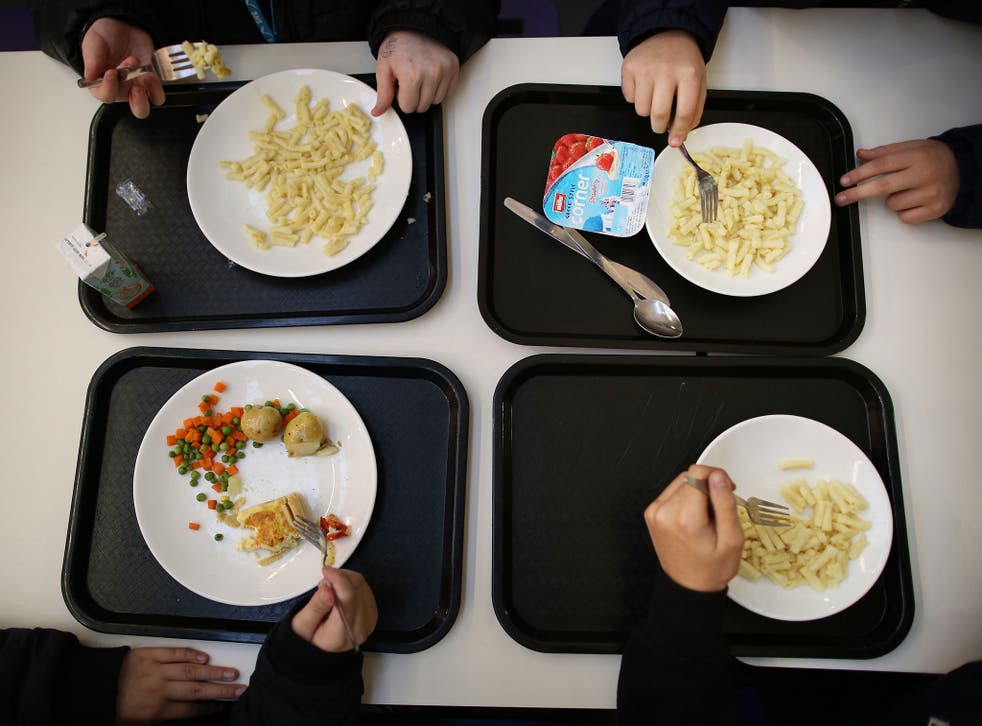 Interserve may not be a household name but the services of its 45,000 UK staff affect millions of lives every day.
It has thousands of contracts across many parts of the public sector, providing everything from prisons and roads to window-cleaning and cooking.
Concerns are growing that Interserve could become the next Carillion – the construction giant that collapsed in January, causing thousands of job losses, throwing suppliers into turmoil and costing taxpayers £148m.
If Interserve were to fail, the effects could be just as wide ranging.
What is Interserve and what does it do?
The company has long had a close relationship with government and was a key contractor in post-war construction but it was in the 1990s privatisation and outsourcing boom that it morphed into the diversified beast that it is today.
As successive governments sought to embrace the private sector, Interserve picked up maintenance and cleaning contracts, built schools under the controversial private finance initiative model and latterly spread its tentacles into managing offenders and creating energy from waste.
Criminal justice
The company is the biggest supplier of probation and rehabilitation in England and Wales after winning six contracts when Chris Grayling, justice secretary at the time, privatised much of the service in 2015.
It manages offenders considered low and medium risk in Merseyside, Cheshire, Greater Manchester, much of Yorkshire, Lincolnshire, the Humber and Hampshire.
The contracts have widely been considered a disaster for the probation service. "The so-called rehabilitation revolution," said Public Accounts Committee chair Meg Hillier in March, "is showing signs of becoming a contracting catastrophe."
In a highly critical assessment, the committee found that Mr Grayling's £3.7bn scheme had not delivered on its stated aims of improving how offenders are supervised and helping to rehabilitate them.
In July, justice secretary David Gauke announced that the contracts would be terminated in 2020, two years early. Companies supplying them, including Interserve, expect combined losses of £443m.
Energy from waste
There were indications that Interserve was facing real difficulty in September last year when it missed a deadline on a project for a plant in Derby to create gas from rubbish. Cost overruns and problems with the technology – which Interserve had little expertise in – meant losses of more than £200m. Interserve has now exited the sector.
Private Finance Initiative
One of the biggest beneficiaries of the schemes beloved by New Labour in the late 1990s and 2000s, Interserve snapped up 43 private finance initiative (PFI) construction and maintenance projects including prisons in Peterborough, Ashford and Middlesex, as well as schools in Telford, Cornwall and Manchester. It was due to start work on a new prison for 1,600 inmates in Leicestershire before the end of 2018.
A number of PFI projects have been criticised for locking authorities into long and expensive agreements that could have been funded more cheaply through traditional public borrowing. Philip Hammond announced in his October Budget that he would not sign off on any more of the projects as chancellor.
Facilities management
Cleaning, catering, security and other facilities work became a central part of Interserve's business as it expanded beyond construction. It took on more work after George Osborne's austerity programme piled pressure on cash-strapped local authorities to save money. Many tried to do so by outsourcing staff.
These have not always run smoothly. For example, one of the company's largest ever outsourcing deals, a £300m, seven-year contract to supply catering, cleaning and maintenance for three NHS hospital trusts in Leicestershire, ended three years early in 2016 after a litany of complaints.
Interserve took on 2,000 staff from the trusts and sought to cut costs by combining cleaning and catering duties. The trusts ordered the practice to stop after reports of blood stains in corridors and bins not being emptied. Staff were transferred back to the NHS.
The company's facilities management business has also been hit by rises to the minimum wage as many of its staff are low-paid. An increase to the rate by George Osborne in 2015 cost Interserve £15m, cutting into margins which were already tight on many contracts.
Construction
Interserve signed a £105m contract to build halls of residence at Durham University and has construction contracts for roads including the A737 in Ayrshire. It also works in the Middle East including facilities management for the Qatar National Theatre.
Join our new commenting forum
Join thought-provoking conversations, follow other Independent readers and see their replies