The Independent's journalism is supported by our readers. When you purchase through links on our site, we may earn commission.
Nutrition expert 'accepted $550,000 from Coca-Cola for obesity campaign'
The allegations come after Coca-Cola's $1 million gift to University of Colorado was returned amid backlash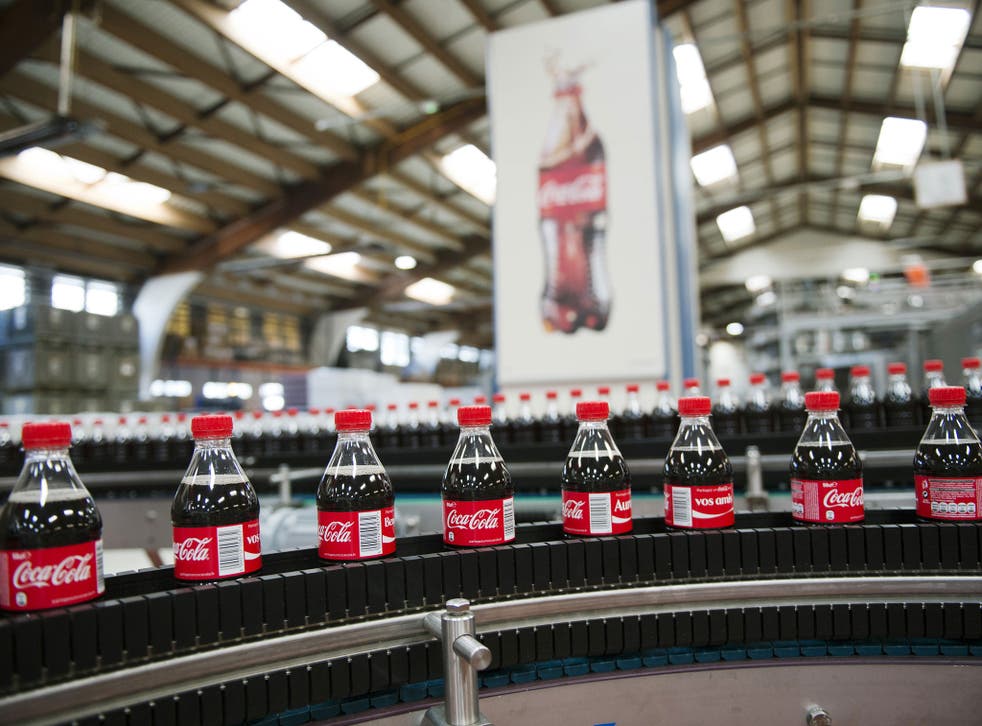 Coca-Cola reportedly paid a nutrition expert and university professor $550,000 to run the company's "balanced" obesity campaign.
According to the Denver Post, nutrition expert James Hill accepted more than half a million US dollars from the soft drink giant prior to establishing non-profit group, the Global Energy Balance Network (GEBN), which claimed to fund research into the causes of obesity.
Dr Hill, who is also a professor at the University of Colorado and directs the university's Anschutz Health and Wellness Center, allegedly received "help" from Coca-Cola to conduct conferences to "balance" the obesity debate focused on sugary drinks.
Dr Hill was the president of GEBN, whose mission was to promote the idea that lack of exercise, not a bad diet, was responsible for the obesity epidemic.
GEBN has come under fire for its message, with health experts branding it as "misleading" and part of Coke's effort to deflect criticism away from the role of sugary drinks in the obesity epidemic and put the blame squarely on the consumer's shoulders.
A spokesman for Coke, Ben Sheid, reportedly said the $550,000 "reflects work with Dr Hill prior to the establishment of GEBN" and the money funded his "honoraria, travel, education activities and research on weight management".
Britain the loser as Coca-Cola triumphs in battle of the brands

Show all 30
Coke's connection to the non-profit group was kept under wraps until an obesity expert at the University of Ottawa, Dr Yoni Freedhoff, wrote to inquire about the group's funding.
Emails obtained by the Associated Press in November showed how Coke was essential in shaping GEBN, where it picked the group's leaders, edited the mission statement and suggested content for its website.
According to AP, Dr Hill told a Coke executive in an email they want to "help your company avoid the image of being a problem in people's lives and back to being a company that brings important and fun things to them".
The New York Times reported in August that GEBN was being funded by Coke, causing more backlash against the controversial non-profit.
Coca-Cola to launch premium milk - London Live
In November, a $1million dollar "gift" from Coke to the prestigious Anschutz was returned, saying the decision was made because the company was "redirecting the dialogue" from the scientific discussion of obesity.
Shortly after, Coke's chief scientist and heath officer, Rhona Applebaum, stepped down from the company following reports she helped set up GEBN.
GEBN was disbanded just a few days after, citing "resource limitations" as its reason.
Dr Hill told the Denver Post he no longer makes presentations at Coke's request. He took trips to Australia and New Zealand to give lectures and presentations, which were paid for by the company.
Colorado Ethics Watch director Luis Toro said Dr Hill's trips "may conflict with a state law limiting corporate gifts to public employees".
Coca-Cola's chairman and CEO, Muhtar Kent, said in a statement: "Our support for scientific research was based on the desire to identify a more holistic, workable approach based on the best evidence.
"It has become clear to us that there was not a sufficient level of transparency with regard to the Company's involvement with the Global Energy Balance Network. Clearly, we have more work to do to reflect the values of this great company in all that we do."
Register for free to continue reading
Registration is a free and easy way to support our truly independent journalism
By registering, you will also enjoy limited access to Premium articles, exclusive newsletters, commenting, and virtual events with our leading journalists
Already have an account? sign in
Register for free to continue reading
Registration is a free and easy way to support our truly independent journalism
By registering, you will also enjoy limited access to Premium articles, exclusive newsletters, commenting, and virtual events with our leading journalists
Already have an account? sign in
Join our new commenting forum
Join thought-provoking conversations, follow other Independent readers and see their replies