KitKat's four-fingered chocolate bar will not be downsized due to Brexit, Nestlé confirms
The iconic four-fingered chocolate treat will not be reduced to three, Dame Fiona Kendrick the chief executive of Nestlé, said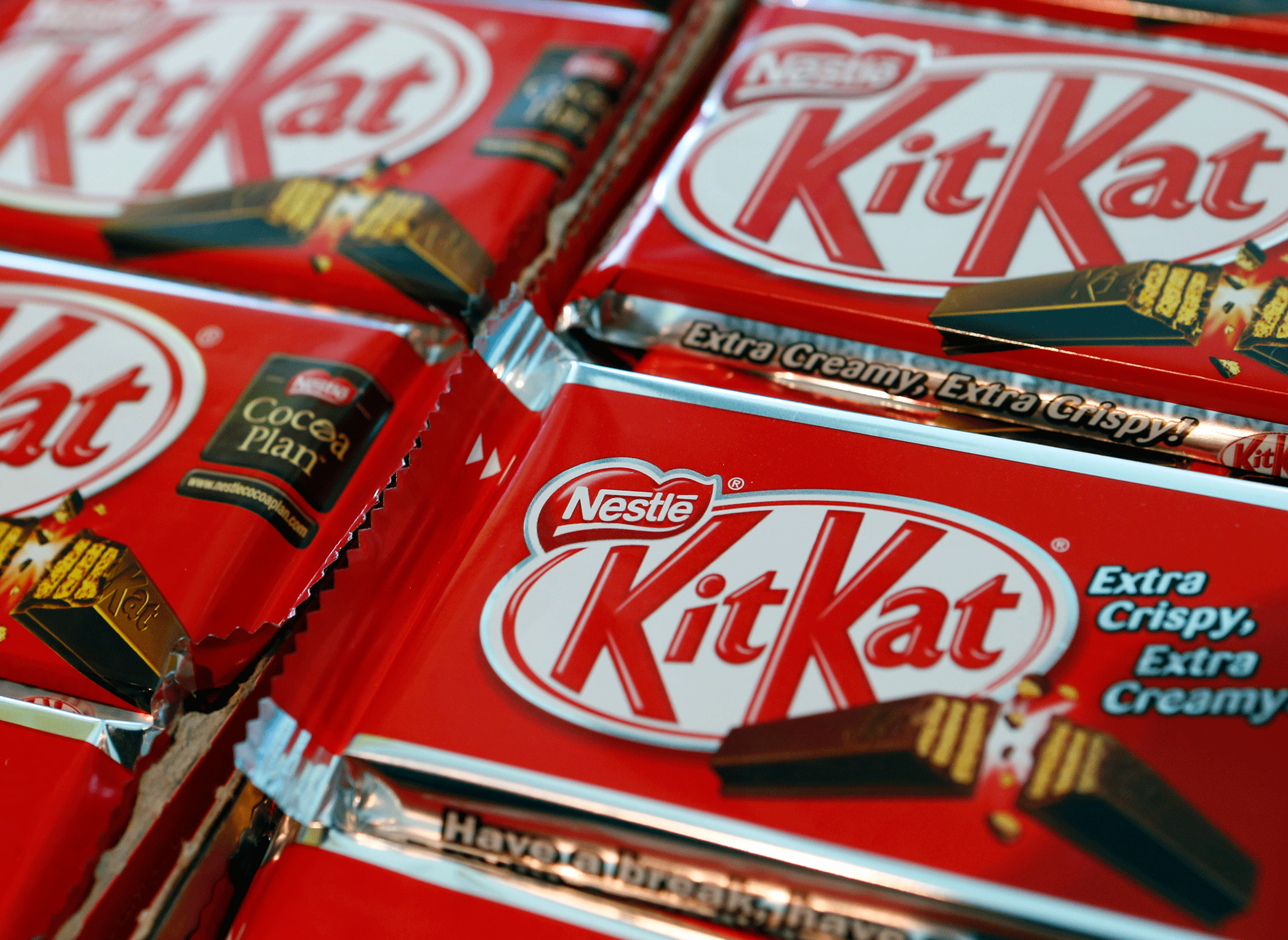 KitKat's much-loved chocolate bar will not be downsized due to the sharp decline in the value of the pound following the UK's vote to leave the EU, Nestlé has confirmed.
Nestlé cut its sales targets after sterling's plunge in October, raising fears that the price of KitKats and other products could increase.
However, speaking on the BBC Radio 4's Today programme, Dame Fiona Kendrick, the chairman and chief executive officer of Nestlé UK and Ireland, has confirmed KitKat iconic four-fingered chocolate treat will not be reduced to three due to Brexit-related cost.
She said: "Not while I'm sitting here as chairman and CEO. We want to make sure that Nestlé does everything it can to try and save costs and to ensure that we absorb as much as possible ourselves."
Dame Kendrick added that Nestlé, the maker of KitKat and Quality Street chocolates, would manage costs responsibly and look after "well-loved" brands.
What does the falling pound mean for you?
Brands have been quietly shrinking the size of bars and packets because the ingredients to make chocolate are getting more expensive.
Mondelez International came under fire by increasing the gap between the peaks as a UK-only cost-saving measure to reduce the weight of its Toblerone bars.
The company reduced 400g bars to 360g and 170g bars to 150g; however, it insisted Brexit was not to blame.
Many customers have criticised the downsize and blamed it on the UK's decision to leave the EU.
In another chocolate tragedy Mars, which owns the Maltesers brand, reduced its pouch weight by 15 per cent.
Brexit Concerns

Show all 26
Mars said rising costs mean it had to make the unenviable decision between increasing its prices or reducing the weight of its Maltesers grab packs.
In November the Bank of England projected consumer price inflation rising to around 2.75 per cent in 2018, due to the slump in the pound, before falling back to 2.5 per cent in 2019.
Register for free to continue reading
Registration is a free and easy way to support our truly independent journalism
By registering, you will also enjoy limited access to Premium articles, exclusive newsletters, commenting, and virtual events with our leading journalists
Already have an account? sign in
Register for free to continue reading
Registration is a free and easy way to support our truly independent journalism
By registering, you will also enjoy limited access to Premium articles, exclusive newsletters, commenting, and virtual events with our leading journalists
Already have an account? sign in
Join our new commenting forum
Join thought-provoking conversations, follow other Independent readers and see their replies