Labour's economic policy will rest on two watchwords: democracy and decentralisation, John McDonnell says
The shadow chancellor set out his vision in what he called a "progress report" on Labour policy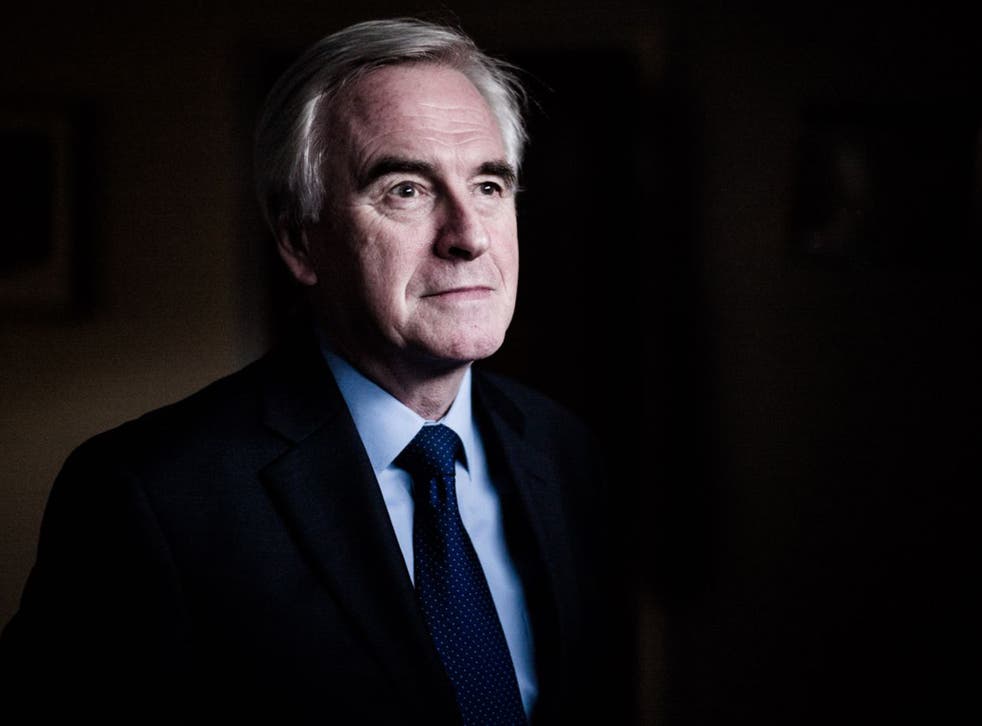 John McDonnell, the shadow chancellor, has said set out the watchwords for Labour's economic policy in a talk at the London School of Economics.
"Decentralisation and and democracy are going to be the watchwords of this campaign," McDonnell said.
"We've got to find a different way to the future."
In what he called a "progress report" on Labour policy, McDonnell said he had assembled an economic advisory committee, supported by a mass of advisors and researchers, to conduct reviews into public institutions including the Treasury, the Monetary Policy Committee, HM Revenue & Customs and the UK system of tax relief and expenditure.
McDonnell said the key moment in deciding policy was at the Labour Party conference last year, when MPs were "surprised at the number of people who felt the Labour Party should be an anti-austerity party".
"From then on we became the anti-austerity party," he said.
"I hope to start this conversation. I aim to create a radically more equal, fairer society."
At LSE, he faced questions from Labour Party members, students and the press on the failure of Labour to challenge George Osborne's conviction that Labour Party overspending caused the 2008 crash, rather than the financial sector.
In pictures: Jeremy Corbyn reshuffle

Show all 11
"Narrative trumped competence. They repeated the same statements ad nauseum: the financial crash was caused by labour overspending, not the banks; fix the roof while the sun is shining," he admitted.
"A lot of our work is talking about what the narrative is for people around the country."
Labour is fostering a new narrative with a series of "New Economics" events in which it presents a vision of decentralised institutions, the state as a supporter of innovation and the radical potential of technology.
"The labour party now is changing into a social movement, a bit like it started, so that means no longer dictating policy from the top," McDonnell said.
Join our new commenting forum
Join thought-provoking conversations, follow other Independent readers and see their replies