Lesbian woman whose father offered £80m for a man to marry her tops LGBT executives list
Cecil Chao made global headlines in September 2012 when he offered a reward to the man who would marry his daughter Gigi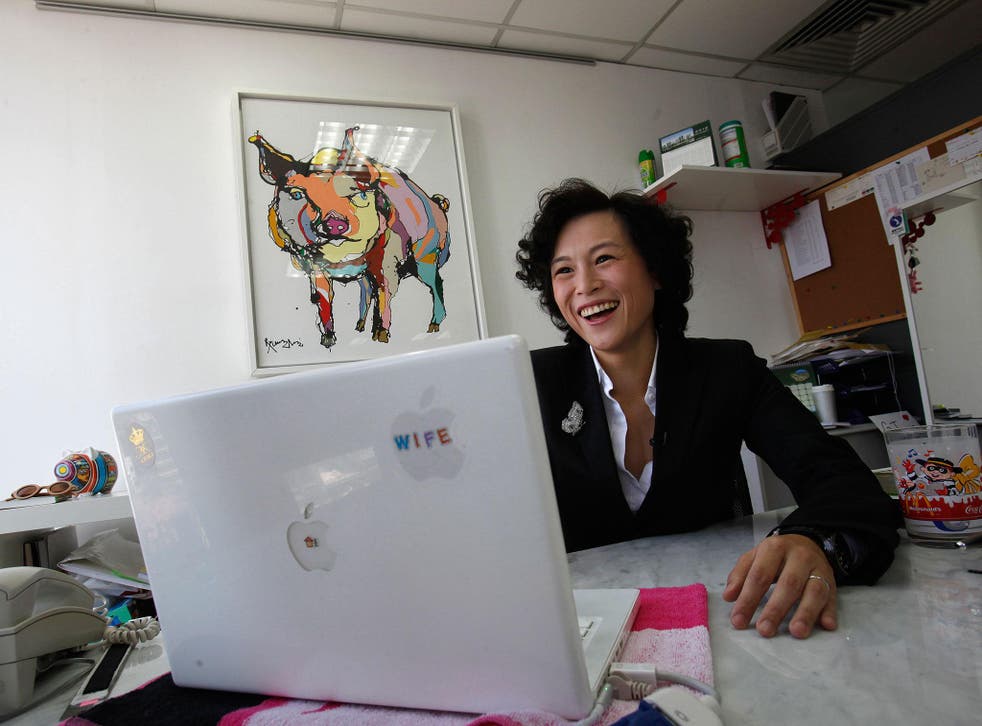 A lesbian businesswoman, whose father offered a £40 million 'marriage bounty' on her head, has topped the list of the most influential LGBT and business person in the world.
Gigi Chao was reluctantly thrown into the spotlight in 2012 when her father, the property tycoon Cecil Chaor, declared his refusal to accept she was a lesbian by issuing a £40 million 'dowry' to the man who would marry her. Two years later, Cecil Chao doubled the money to £80 million, after his first offer attracted 20,000 unsuccessful responses.
Undeterred, Gigi Chao, the executive vice chairman of Cheuk Nang Holdings, a Honk-Kong listed property developer, became the first Asian women to top the annual OUTstanding ranking produced in partnership with the Financial Times.
Chao is considered as a LGBT activist and has become closely involved in Big Love Alliance, a gay rights group that lobbies the government to pass anti-discrimination legislation.
Chao said: "I was forced to come out of the closet but as soon as it happened I realised it was an opportunity to set a good example."
In separate interview with the FT, she added: "In Europe, one can say being cool is gay. In Asia, we are far from that."
In 2014, Chao wrote an open letter to her father, the owner of Cheuk Nang Holdings, asking him to abandon his search for a husband for her. She continues to work with him overseeing projects in Asia.
The nominees of the 2016 OUTstanding LGBT ranking were scored on the seniority and influence of their role, their business achievements and their impact on LGBT inclusion within the workplace and externally.
Inga Beale, the chief executive of Lloyd's of London, who topped the list last year ranked second on this year's list.
The chief executive officer of Qantas, Australia's national airline ranked third.
Qantas has recently launched an LGBT group for employees to go alongside its other internal diversity programs, which are targeted at removing bias in the workplace and recruitment processes.
Commenting on this year's listings, Suki Sandhu OUTstanding Founder and chief executive officer, said in a statement: "Now in our fourth year, the abundance of new faces in the LGBT+ Future Leaders list is further proof that more people want to come forward as role models."
"This year's list is more diverse – women dominate the Top 10 of the LGBT+ Executive list and we are celebrating more transgender champions than ever before."
The 2016 top ten LGBT executives in the world are as follows:
Gigi Chao – Executive Vice Chairman, Cheuk Nang Holdings Limited
Inga Beale – CEO, Lloyds of London
Alan Joyce – CEO, Qantas
Martine Rothblatt – CEO, United Therapeutics Corporation
Stacey Friedman – General Counsel, JP Morgan
David Furnish – CEO, Rocket Entertainment Group
Jonathan Mildenhall – Chief Marketing Officer, Airbnb
Liz Bingham – Partner, EY
Mary Portas – Executive Creative Director, Portas Agency
Louis Vega – Chief of Staff, Office of the Chairman and CEO, Dow Chemical Company
All the 2016 OUTstanding lists can be viewed here
Register for free to continue reading
Registration is a free and easy way to support our truly independent journalism
By registering, you will also enjoy limited access to Premium articles, exclusive newsletters, commenting, and virtual events with our leading journalists
Already have an account? sign in
Register for free to continue reading
Registration is a free and easy way to support our truly independent journalism
By registering, you will also enjoy limited access to Premium articles, exclusive newsletters, commenting, and virtual events with our leading journalists
Already have an account? sign in
Join our new commenting forum
Join thought-provoking conversations, follow other Independent readers and see their replies