'Let disabled workers build the £43bn HS2'
UK should employ society's 'disadvantaged' on high-speed line, as France did, says lobby group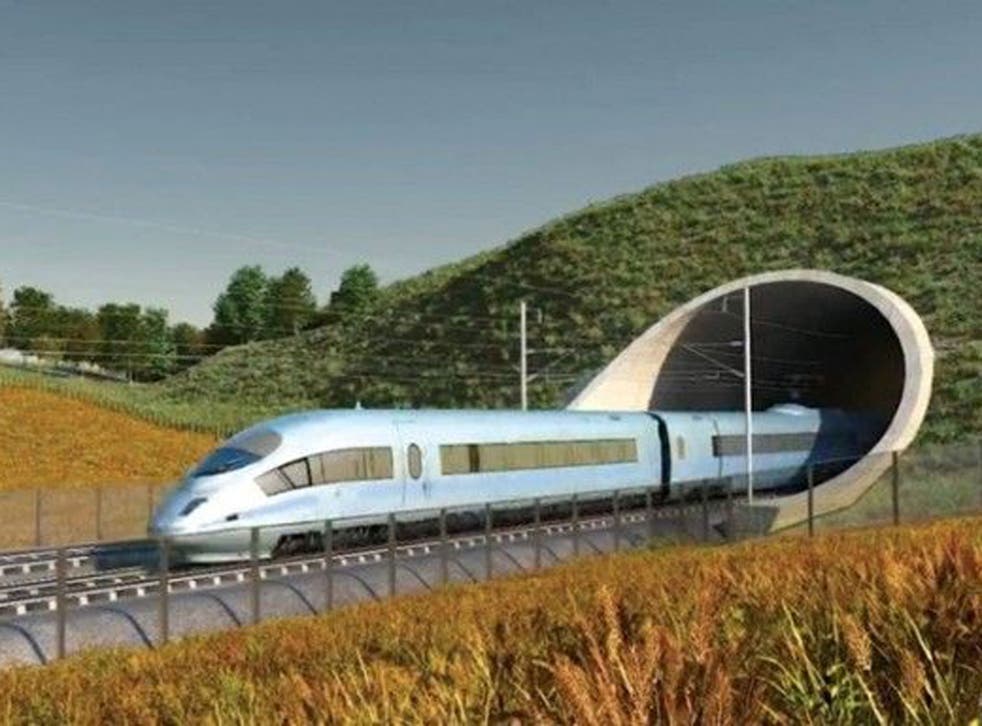 The physically disabled, the unemployable, and even former prisoners should build the £42.6bn High Speed 2 railway, according to a powerful new industry lobbying group.
Jim Steer, chief executive at the High Speed Rail Industry Leaders Group, said that HS2 chairman Sir David Higgins should learn from France, which used nearly 1,000 disadvantaged people to build the Rhine-Rhône line. This high-speed railway opened in late 2011, cutting the journey from Paris to Zurich by 30 minutes – a similar amount of time that HS2 would carve off the commute from London to Birmingham.
Mr Steer said: "In building HS2, we have got to look to a better all-round policy, not just economic but socially as well. A good precedent for this is the Rhine-Rhône line, built and completed in France, where 12 per cent of the workforce was expressly recruited from disadvantaged groups.
"These included the previously unemployed, the so-called unemployable, the physically disadvantaged, people with some kind of criminal record. There is more than enough time [to the scheduled start of laying HS2's tracks in 2017] to ensure there are wider social benefits from the construction phase of the project."
Mr Steer's words carry weight as his organisation is backed by some of the biggest rail engineers and operators in international transport. They include US giant Bechtel, Germany's Siemens, Keolis from France, and London Stock Exchange-listed group WS Atkins, while Alstom, Bombardier and Hitachi are thought to be close to joining the membership list.
Mr Steer was once a senior figure at the Strategic Rail Authority and his comments come at an opportune moment given the bizarre diplomatic row that blew up between France and the UK last week. Responding to an article in the City AM financial newspaper that criticised France for a "generalised hatred of commerce", the French Embassy lambasted the quality of the NHS. This in turn resulted in an angry rebuttal from Jeremy Hunt, the Health Secretary.
The focus on skills also comes after HS2 announced the creation of a £20m college to train a "generation of world-class engineers". There have been fears that the UK does not have enough top-drawer engineers to build a vast new railway that could eventually link the capital to Scotland.
HS2 has been heavily criticised for its spiralling costs – the budget was increased by £10bn last year – and potential environmental damage, including the allegation that thousands of acres of ancient woodland will be destroyed to make way for the line.
The project is currently going through Parliament, with ministers hoping that a Bill approving HS2's construction can be voted on to the statute books before next year's general election.
Campaigners opposing the project have until 10 February to respond to HS2's environmental statement, after a deadline for next Friday was extended. This was because 877 pages of documents related to the environmental assessment had been left off a memory stick.
On Friday, Sir David raided Network Rail to hire HS2's first dedicated chief executive for the line's construction, Simon Kirby.
Join our new commenting forum
Join thought-provoking conversations, follow other Independent readers and see their replies