Mark Carney willing to stay on as Bank of England governor to help 'smooth' Brexit
'I am willing to do whatever else I can in order to promote both a smooth Brexit and effective transition at the Bank of England,' Carney says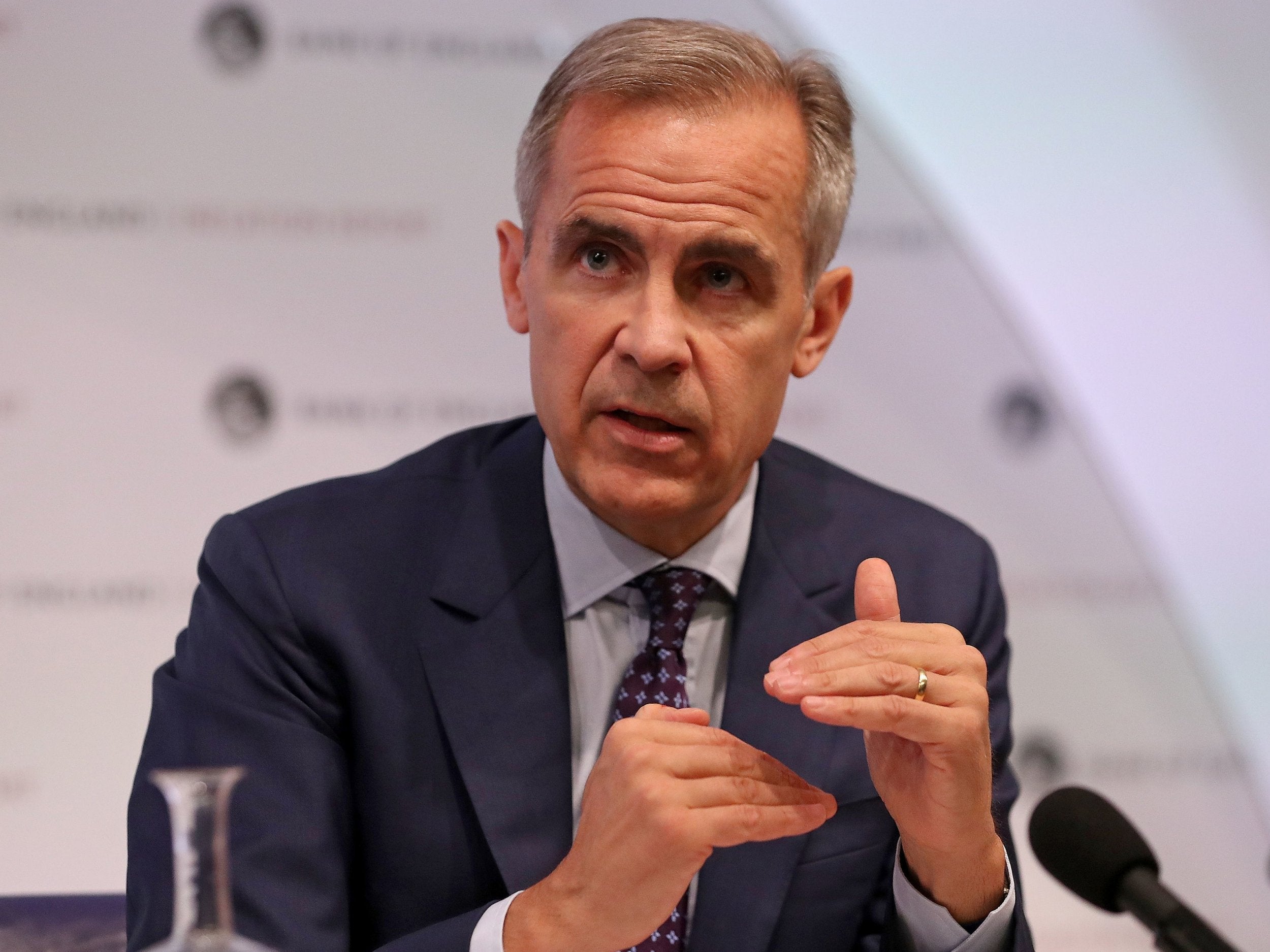 Mark Carney told MPs on Tuesday that he was willing to stay on as governor of the Bank of England beyond his planned departure date in order to "smooth" the Brexit process.
Mr Carney had planned to step down in June 2019 after six years in Threadneedle Street's top job, two years fewer than BoE governors normally serve.
But, asked by MPs on the Treasury Committee whether he would stay, Mr Carney said: "Even though I have already agreed to extend my time to support a smooth Brexit, I am willing to do whatever else I can in order to promote both a smooth Brexit and effective transition at the Bank of England."
"The chancellor and I have discussed this. I would expect an announcement to be made in due course."
The comments come after mounting speculation in recent days that the Treasury would like Mr Carney to stay on in his role, providing more continuity during uncertain economic times. There are fears that few candidates will put themselves forward for the job as the Brexit negotiations reach a critical stage.
Mr Carney warned that a no-deal scenario would lead to rising prices and falling real incomes. He added that there were limits to what the Bank could do to mitigate those effects.
He said: "It's likely that the real income squeeze will return for households across the country."
"You can't avoid that medium-term impact on real incomes," he added.
Mr Carney said: "We would look to do what we could do to support and ease that adjustment, but there are limits.
"It is quite an extreme scenario and it is very easy to see a case where those (Bank of England) tolerances could be breached and policy would have to be tighter, not looser."
A decision by Mr Carney to extend his stay at the Bank could prove controversial. The governor has been accused by Brexit supporters of politicising his office by warning of the dangers to the UK economy of leaving the EU without a deal.
Brexit casualties
Show all 10
Others have expressed concern that the decision on Mr Carney's future appears to be taking place behind closed doors.
Andrew Sentance, a former member of the BoE's Monetary Policy Committee, told BBC Radio 4 on Tuesday that the speculation about Mr Carney's future was "not very good for the credibility and independence of the Bank of England".
Mr Sentance said: "It seems like the appointment of the governor is something that is happening between the chancellor and the governor, and is not happening in a transparent way.
"It seems an awful lot is happening in this appointment process behind the scenes and that is not good in terms of the independence of the Bank of England."
Join our commenting forum
Join thought-provoking conversations, follow other Independent readers and see their replies