Markets boosted by eurozone deal
Peter Cripps
,
Jamie Grierson
Sunday 30 October 2011 23:49 Comments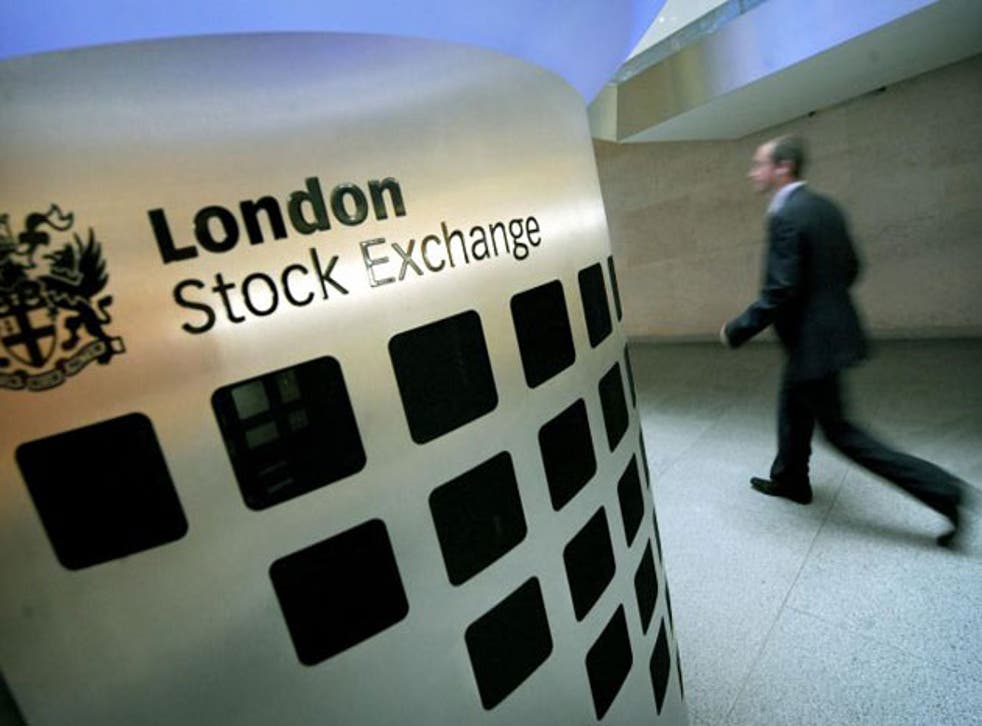 Traders went on a buying spree on world markets today after European leaders delivered a long-awaited action plan to tackle the eurozone debt crisis.
The FTSE 100 Index climbed 3 per cent, or 160.6 points to 5713.8, after leaders agreed to bolster banks' finances, allow banks to write off 50% of Greek debt, and boost the eurozone bailout fund to €1 trillion (£880 billion).
Some £41.5 billion was added to the value of London's top 100 shares, with Barclays the biggest riser, up 18%. Taxpayer-backed Royal Bank of Scotland and Lloyds also made strong gains.
The agreement comes after months of deliberation, with EU heads of state coming under immense pressure to finalise a plan to prevent the crisis from pushing the continent back into recession.
London's leading shares index today hit its highest level since August 2, which was shortly after panic about the eurozone began to set in.
Elsewhere, France's CAC-40 was ahead 6 per cent and the Dax in Germany jumped 5 per cent.
Brent crude oil rose 2 per cent to 112 US dollars a barrel as investors took a rosier view of prospects for the world economy.
The euro surged on currency markets following the deal, whereas the dollar was sold off as investors jettisoned so-called "safe haven" assets and moved instead to riskier investments, such as metals and other commodities.
Banking stocks also surged as the agreement meant the sector was set to be shored up against future collapse.
Michael Hewson, an analyst at CMC Markets, said: "Equity markets have soared as the prospect of a meltdown of the European banking system appears to have been averted for now.
"The US dollar has been pulverised today as investors have gorged on risk assets.
"The only concern is that this post-deal euphoria could well leave investors with a nasty hangover when they start to look at the fine print and realise that this solution could well be another sticking plaster."
Traders' moods were also boosted after figures showed the US economy grew 2.5 per cent between July and September, compared to the same period the previous year. This was nearly double the rate of growth in the previous three months.
Wall Street's Dow Jones Industrial Average rose by more than 2% as the London market closed.
Chancellor George Osborne said the eurozone plan, which will be finalised by December, has put the economy on the "right road".
EU leaders said they would also finalise Greece's second bailout package by the end of the year, which will include a higher private sector involvement.
PA
Register for free to continue reading
Registration is a free and easy way to support our truly independent journalism
By registering, you will also enjoy limited access to Premium articles, exclusive newsletters, commenting, and virtual events with our leading journalists
Already have an account? sign in
Join our new commenting forum
Join thought-provoking conversations, follow other Independent readers and see their replies