Mary Portas says Marks & Spencer needs a 'female touch' at the top
Retail expert calls for management shake-up at high street giant
Nick Clark
Sunday 08 March 2015 01:03 Comments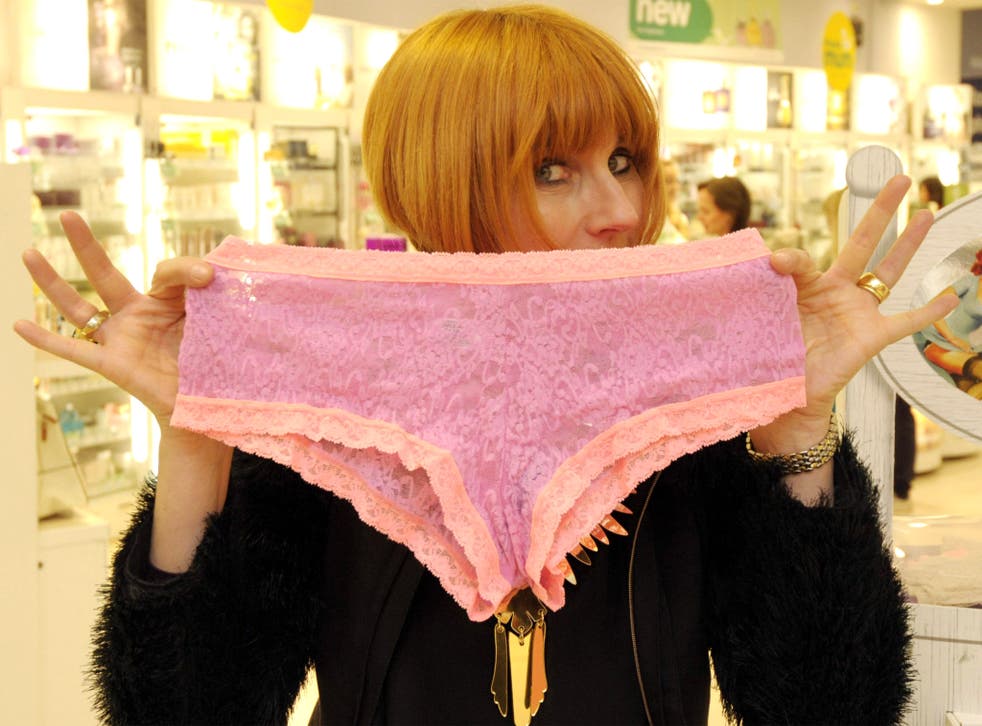 Mary Portas has called for a management shake-up at Marks & Spencer, one of the high street's most recognisable chains, saying it had lost its way and needed a "female touch".
The retail expert and television personality, dubbed "Mary Queen of Shops," said she would not want the job but the company had a "responsibility" to communities to overhaul the business.
"It is a British institution that is being wrongly run," she told The Independent Bath Literature Festival. "I think it could be extraordinary and needs a woman at the top. I really think it needs that female touch." Her comments were met by rapturous applause from the audience.
M&S, which was established in 1884, "affects so many communities, so many high streets and so many jobs," she said. "They have a responsibility to put someone in there who can rebrand that business."
Ms Portas is one of Britain's foremost experts on retail and branding. She overhauled department store Harvey Nicholls in the 1990s before setting up her own brand communication agency.
M&S posted a disappointing update for the Christmas period and has faced a series of legacy issues for years, according to experts. Mark Bolland has been chief executive of M&S for five years, and he admitted the recent results were "disappointing". Some close to the company, however, have said he is beginning to turn the retailer round.
Separately, Ms Portas hit the headlines in recent weeks as she revealed that her brother Lawrence Newton had donated sperm to her wife Melanie Rickey so the couple could have a child.
Independent Bath Literature Festival

Show all 5
She said yesterday what her brother had done was "magical and beautiful. When I met Melanie and she wanted a child, I wanted to have a child that was connected and would share both of our genes." Yet she felt "terrible for my brother" after huge press interest in the wake of the story.
Yet, Ms Portas believed good came out of the revelations. "I thought it was important as a public figure and a gay woman to say it is alright. That we don't need to hide."
In the wake of the legalisation of gay marriage in the UK she said there would be "different shapes of families" adding: "Thank God I live in a country that recognises love in whatever shape it comes in."
She continued: "The more I'm able to break down the barriers and this is accepted, that will be my role to an extent and I'm prepared to do it even though it's invasive sometimes."
In 2011, as one of the UK's leading experts on retail, Ms Portas was commissioned by the Government to do a report into the high street. "I did that piece of work because I think it's important for our society," she said yesterday "It's not a nostalgic view it's a really important way of how we live."
"Some of the best stuff I've done has been stuff that affects communities and people. I love a good fight for making things better."
Yet, she said she did not have enough support from the Government in trying to introduce measures that would help regenerate the British high street. "Communities are doing stuff across the country, they are fighting, but we need Government intervention."
When quizzed about the internet's effect on shopping and the high street, Ms Portas responded more broadly.
"The internet generally has been a huge negative on our lives, we've lost communication and destroyed jobs," she said. "If Amazon was on the high street it would employ millions of people. I use it and work with it but I think it's done more harm than good."
Register for free to continue reading
Registration is a free and easy way to support our truly independent journalism
By registering, you will also enjoy limited access to Premium articles, exclusive newsletters, commenting, and virtual events with our leading journalists
Already have an account? sign in
Register for free to continue reading
Registration is a free and easy way to support our truly independent journalism
By registering, you will also enjoy limited access to Premium articles, exclusive newsletters, commenting, and virtual events with our leading journalists
Already have an account? sign in
Join our new commenting forum
Join thought-provoking conversations, follow other Independent readers and see their replies