Monarch Airlines administration: Shares in rivals easyJet and Ryanair rise sharply as competition is expected to ease
'The third airline failure this year in Europe, after Alitalia and Air Berlin, is a symptom of over-capacity and overly-aggressive pricing,' one analyst said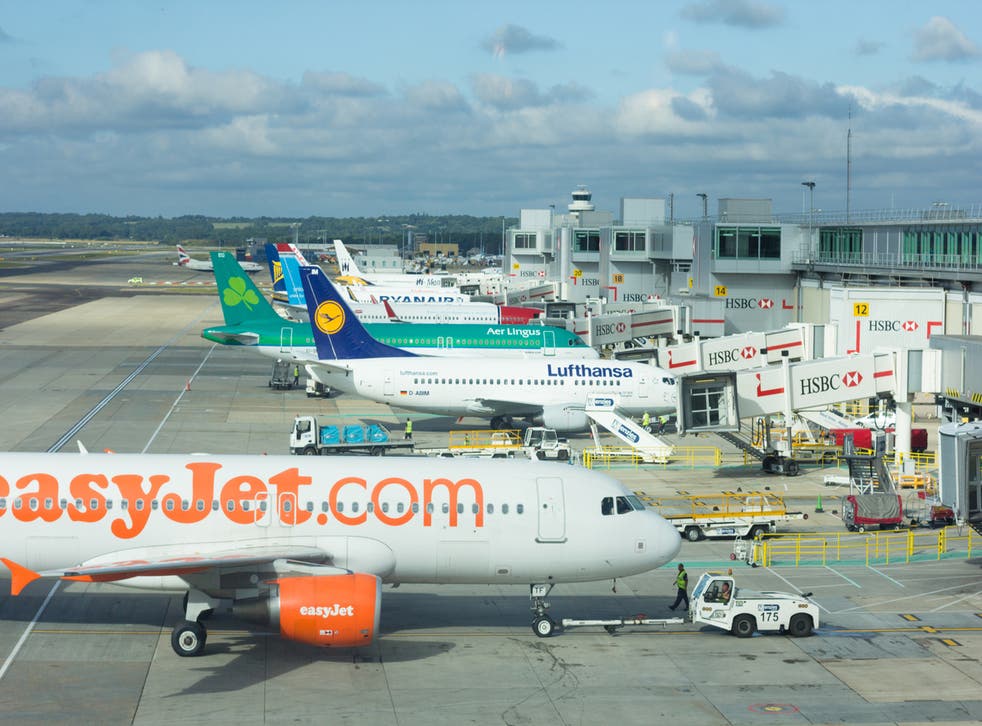 Shares in low-cost airlines Ryanair and easyJet rose sharply on Monday after rival Monarch collapsed into administration in the early hours of the morning.
Not long after European stock markets opened, shares in easyJet surged around 4 per cent, making the airline one of the biggest climbers on the FTSE 100 index. They extended gains throughout the day to finish the session over 5 per cent higher.
Dublin-listed shares in Ryanair, hit by a recent staffing debacle that has led to the cancellation of thousands of flights, ended the day up around 3.5 per cent.
"Usually what's bad for one airline – higher fuel costs, terror attacks, air traffic control strikes – [is] bad for the sector. Shares in the various players have a tendency to track each other with some consistency," said Neil Wilson, senior market analyst at ETX Capital.
"But the failure of Monarch is good news for rivals. The third airline failure this year in Europe, after Alitalia and Air Berlin, is a symptom of over-capacity and overly-aggressive pricing," he said.
All flights operated by Monarch from the UK and all future holidays booked with Monarch have been cancelled with immediate effect, prompting what the Government described as the country's biggest ever peacetime repatriation of stranded travellers.
The collapse will also cost the jobs of around 2,750 staff.
Join our new commenting forum
Join thought-provoking conversations, follow other Independent readers and see their replies