Monarch: Brexit and lack of confidence in Tories partly to blame for airline's collapse, says Vince Cable
The Lib Dem leader says it is 'particularly concerning' Monarch was allowed to continue selling holiday packages a day after news of its financial woes broke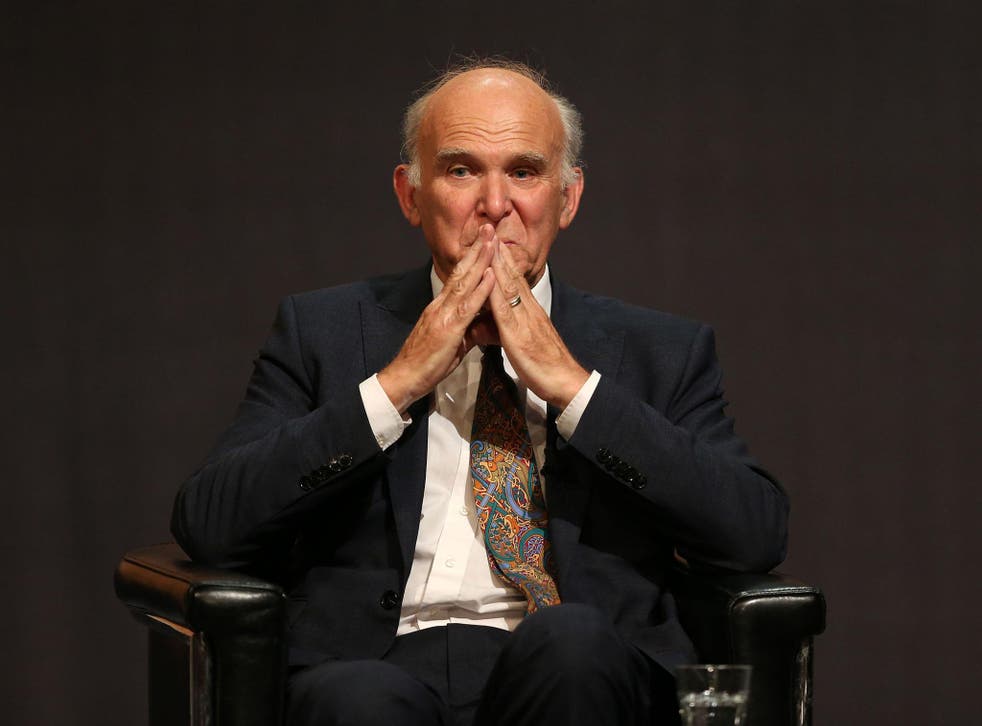 The fall in the value of the pound after the Brexit vote and the resulting lack of confidence in the Government are partly to blame for the collapse of Monarch Airlines, Sir Vince Cable has said.
The Liberal Democrat leader spoke out after Brexit-backing Transport Secretary Chris Grayling rejected suggestions that the referendum result was a factor and instead blamed the increased terror threat in the east Mediterranean.
Meanwhile, Sir Vince Cable said it was "particularly concerning" that the firm was allowed to continue selling package holidays for 24 hours amid concerns over its finances.
The Civil Aviation Authority granted the extension to Monarch's Air Travel Organiser's Licence (Atol) to midnight on October 1, but the Luton-based carrier has now gone into administration.
Around 410,000 customers have been affected and Sir Vince said he was "troubled" that some may not receive compensation for cancelled holidays.
"The reasons for Monarch's failure, which has left more than 100,000 holidaymakers stranded, include the lack of confidence caused by the collapse in the pound and the resulting lack of confidence in the Government itself," he said.
"It is particularly concerning that the company was given a 24 hours stay of execution in which time people continued to book holidays. It is troubling that so many people will not receive compensation and clearly this needs to be looked at.
"The priority now must be to ensure that everyone is brought home and no-one is left stranded."
Labour said ministers must provide certainty on post-Brexit arrangements for British airlines to avoid "disaster" for the industry.
Business news: In pictures

Show all 13
Shadow transport secretary Andy McDonald also urged the Government to make passengers aware of the compensation they are entitled to and put in place support for Monarch staff, including by helping them find new jobs in aviation.
He added: "With Ryanair recently cancelling thousands of flights, in part because of unfair treatment of staff, and Monarch having ceased trading, the sector is in a period of uncertainty.
"It is critical that the Government provides greater clarity.
"Our aviation sector is the largest in Europe but it is dependent on agreements secured through our EU membership. A failure to secure an essentially unchanged operating environment post-Brexit will mean grounded planes, cancelled holidays and disaster for UK aviation.
"The Government must provide the certainty and leadership that has so far been missing."
PA
Join our new commenting forum
Join thought-provoking conversations, follow other Independent readers and see their replies