Threat to UK firms' credit rating from cliff-edge Brexit says Moody's
"There is a risk of a sudden collapse of the negotiations without any substitute arrangements in place," the agency said in a new report ahead of the Government's triggering of Article 50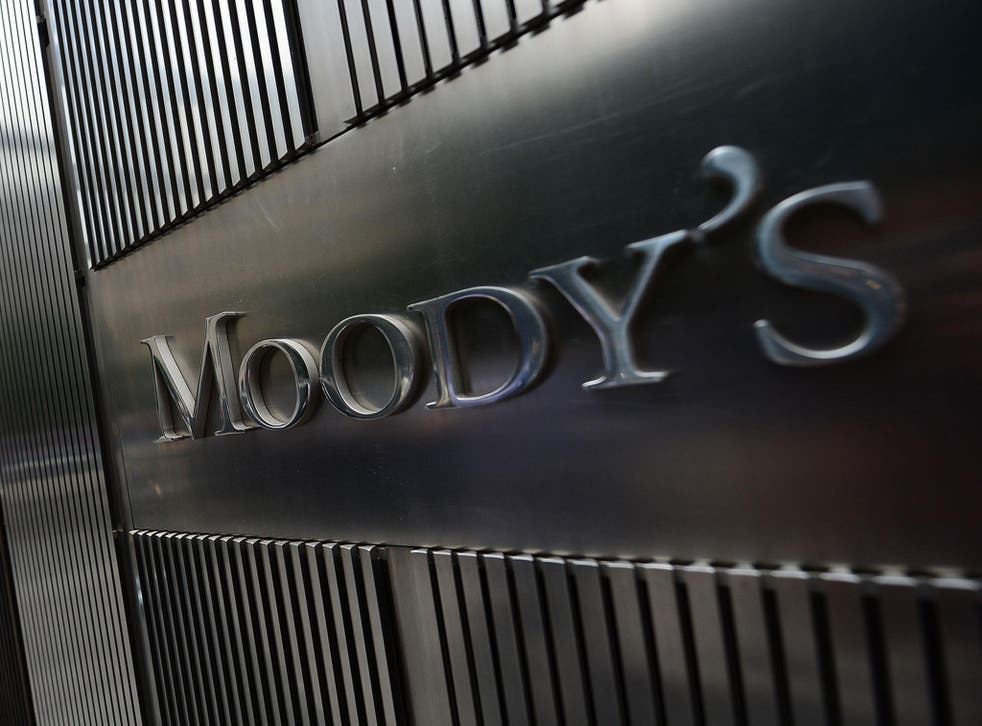 The UK's credit rating could be cut again if the UK crashes out of the European Union without a trade deal, the ratings agency Moody's has warned.
In a new report on the outlook for Britain ahead of Theresa May's triggering of the two year Article 50 divorce process next Wednesday the agency said there was a possibility Britain would not manage to negotiate a new trade deal with its continental trading partners.
"There is a risk of a sudden collapse of the negotiations without any substitute arrangements in place. Such outcomes would be particularly credit negative for sectors and issuers exposed to greater risk of cross-border business activities," said Collin Ellis, a Moody's managing director.
A cut in the UK's credit rating could result in higher borrowing costs for some firms.
However, the agency said that its "base case" was that the UK and the EU would do a deal that "broadly mimics" the UK's current trading and regulatory arrangements.
The UK currently has a "Aa1 negative" rating from Moody's. It was downgraded from "Aa1 stable" on 24 June 2016, the day after the Brexit vote.
At the time Moody's said it "considers that policy predictability and effectiveness of economic policy-making...might be somewhat diminished as a consequence of the vote".
In 2013 Moody's downgraded the UK from the top-notch AAA to Aa1, in an embarrassment to the former Chancellor George Osborne, who had vowed to protect the rating.
The agency cited "continued weakness in the UK's medium-term growth outlook".
Ms May has said that "no deal is better than a bad deal" for the UK and the Foreign Secretary, Boris Johnson, has claimed that if the UK had to trade with the rest of the Continent on basic World Trade Organisation rules it would be "perfectly OK".
However, analysis by the London School of Economics suggests the cost of such a cliff-edge Brexit could be 2.6 per cent of GDP by 2020 and 9.5 per cent of GDP by 2030.
This would imply a cost to each household in the country of up to £6,400 by the end of the next decade.
Register for free to continue reading
Registration is a free and easy way to support our truly independent journalism
By registering, you will also enjoy limited access to Premium articles, exclusive newsletters, commenting, and virtual events with our leading journalists
Already have an account? sign in
Join our new commenting forum
Join thought-provoking conversations, follow other Independent readers and see their replies