Morrisons faces £100m equal pay compensation claim from shop-floor workers
Shop-floor workers, most of whom are women, paid almost £2 per hour less than largely male distribution centre staff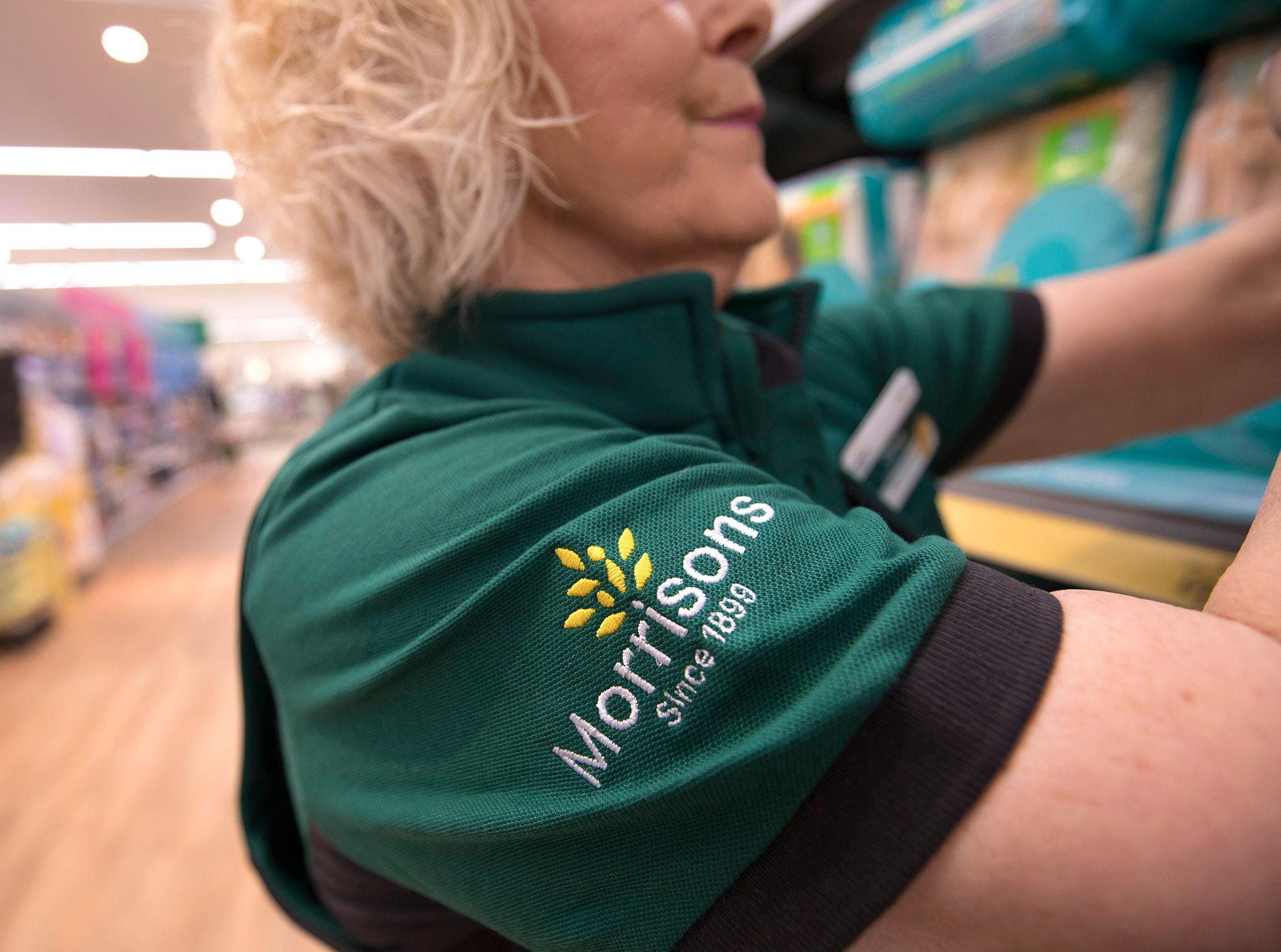 Morrisons is facing a potential £100m compensation claim after being accused of paying female workers less than men doing comparable jobs.
The claimants say that shop-floor workers, about 70 per cent of whom are women, had been paid almost £2 per hour less than distribution centre staff, most of whom are men. They argue that the work should have been paid at the same rate because it is of equal value.
Hundreds of current and former Morrisons employees have signed up to the legal action, according to law firm Roscoe Reid, which is bringing the claim.
The unequal pay claims go back several years, meaning that employees could be due thousands of pounds each if they are successful.
Roscoe Reid estimates that up to 25,000 Morrisons workers may have a claim. Current employees and those who have left within the last six years may be eligible.
A spokesperson for Morrisons said: "We haven't received a legal claim on this matter. Our aim is to pay our colleagues fairly and equally for the job that they do, irrespective of their gender."
The employment tribunal will appoint an independent expert to assess whether the work is of equal value, taking into consideration factors such as handling money, customer facing duties and physical activity.
Leigh Day, another law firm, said last month that it was planning what could be the UK's largest ever equal-pay claim against Tesco. More than 200,000 Tesco workers could have been underpaid by as much as £20,000, meaning a bill of as much as £4bn for the supermarket, Leigh Day said.
Asda and Sainsbury's are both facing similar legal challenges over equal pay. In the Asda case, it has already been established that shop-floor work and warehouse work can be compared.
The law on equal pay for men and women not only states that men and women should be paid the same for the same job, but also that they should be paid the same for doing jobs of equal value. This applies to pay and to other terms and conditions, such as bonus payments, holidays and sick leave.
Ellie Pinnells, a lawyer at Roscoe Reid, said: "We fully expect these claims to succeed and we also expect many more current and former store workers to join our current group of claimants.
"The basis for equal pay claims was established almost 50 years ago with the Equal Pay Act 1970. That gender pay discrimination still exists in such a large and successful company such as Morrisons is surprising to say the least."
Join our commenting forum
Join thought-provoking conversations, follow other Independent readers and see their replies