Consumer groups demand change after 'Big Six' accused of penalising customers out of hundreds of pounds
CMA report found that 95 per cent of 'Big Six' customers of paid hundreds of pounds more than they needed to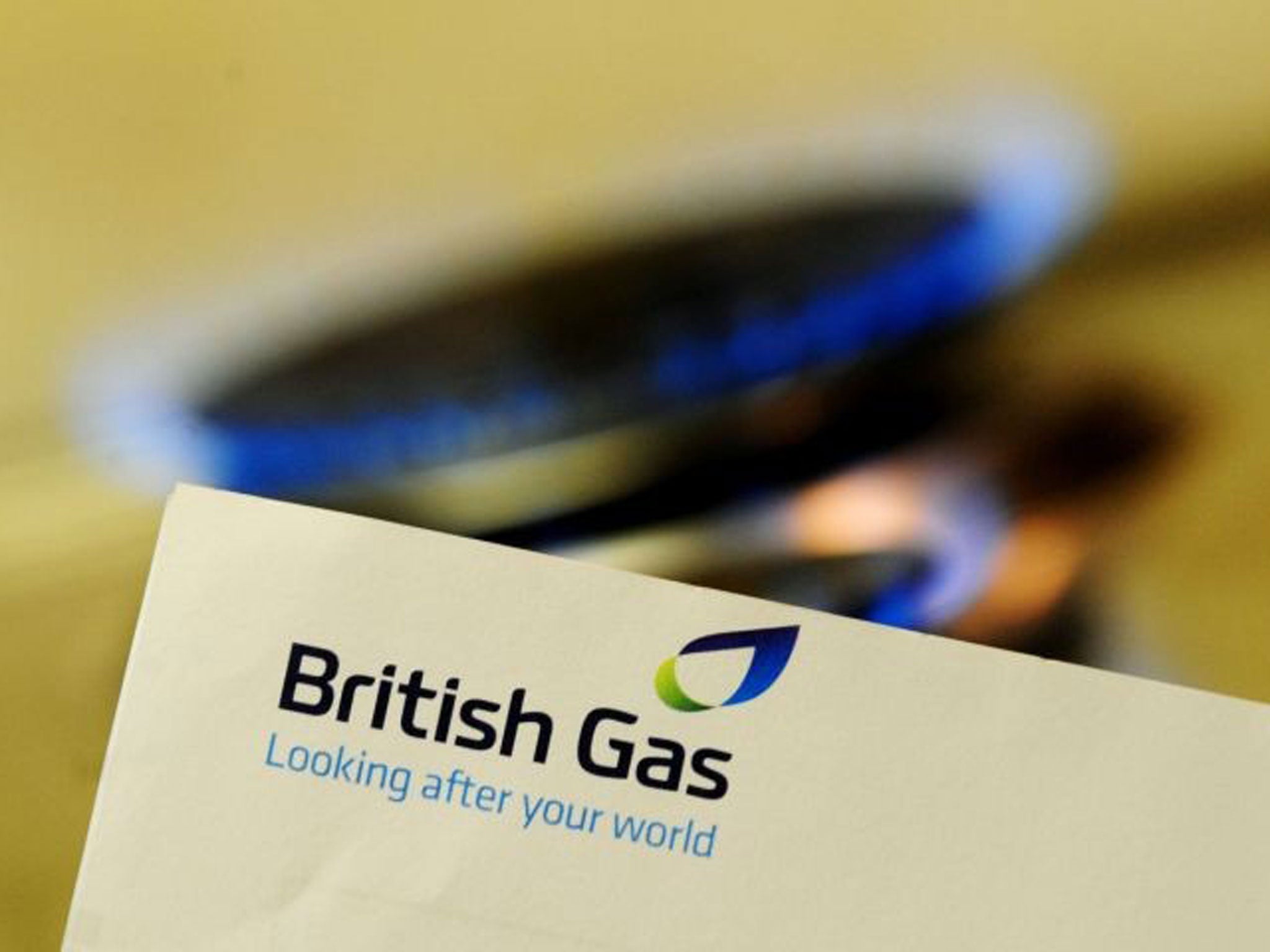 MPs and consumer groups have demanded radical action to fix the energy market after a Competition and Markets Authority (CMA) report accused the "big six" suppliers of penalising loyal customers by between £158 to £234 a year.
The shadow Energy Secretary, Caroline Flint, said: "This report confirms that Britain's energy market is broken and that radical action is needed to protect consumers."
Meanwhile, the Big Six firms – which control about 92 per cent of the UK energy supply market – raised gas prices by 27 per cent and electricity by 24 per cent between 2009 and 2013. At the same time, the number of complaints they received rose fivefold between 2007 and 2013, with the majority relating to billing problems, customer service and payments.
The CMA said that soaring numbers of complaints "may reflect declining quality of service; price rises; changes in reporting standards; increasing media scrutiny of the sector; or a combination of these factors". But it also examined other evidence that suggests that the customer service provided by the big six was "relatively poor".
The worst hit are millions of customers on standard tariffs. The CMA said between 40 per cent and 50 per cent of customers had been with the same supplier for more than 10 years. The regulator said such customers were "less educated, less well-off, more likely to describe themselves as struggling financially, less likely to own their own home, less likely to have internet access, more likely to be disabled or a single parent". They were also "more likely… to think switching is a hassle, that there are no real differences between suppliers and that something may go wrong if they switch".
The CMA identified the following five "theories of harm" in its review:
The market rules and regulatory framework distort competition and lead to inefficiencies in wholesale electricity markets.
Market power in electricity generation leads to higher prices.
Opaque prices and low liquidity in wholesale electricity markets distort competition in retail and generation.
Vertically integrated electricity companies act to harm the competitive position of non-integrated firms to the detriment of the consumer.
Energy suppliers face weak incentives to compete on price and non-price factors in retail markets, due in particular to inactive customers, supplier behaviour and/or regulatory interventions.
Finally, it hit out at the energy watchdog Ofgem, saying: "The broader regulatory framework, including the current system of code governance, acts as a barrier to pro-competitive innovation and change."
A spokesman for Ofgem said it was "determined to make the energy market work for consumers and ensure that there is vigorous competition which bears down on prices and drives up standards of service".
The CMA has given the energy industry until 18 March to comment.
Join our commenting forum
Join thought-provoking conversations, follow other Independent readers and see their replies