Nestle's Kit Kat four finger trademark application denied by EU court
Court says Kit Kat is not distinctly recognisable in Belgium, Ireland, Greece and Portugal among other countries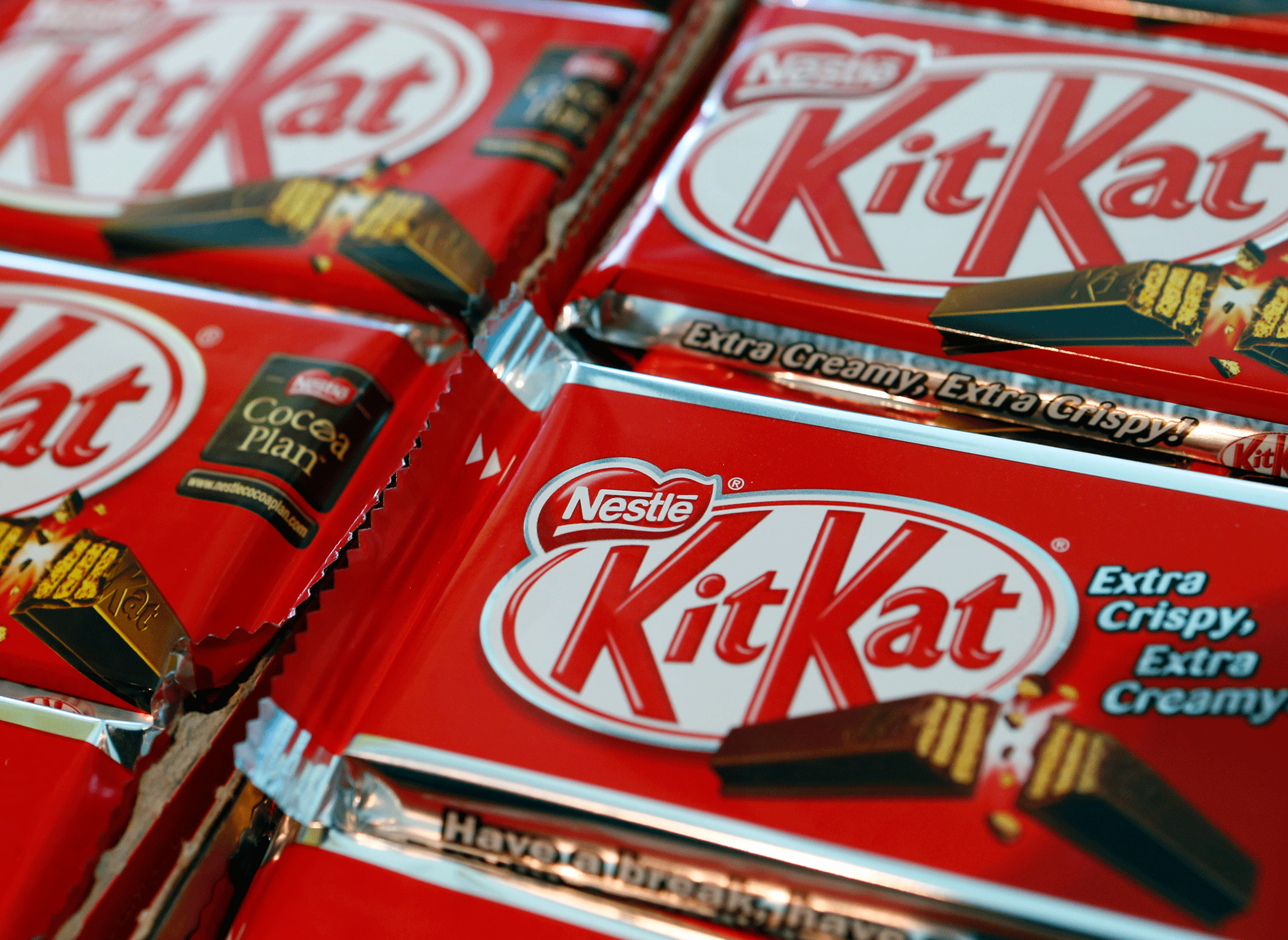 An EU court has dismissed Nestle's attempt to register the Kit Kat shape as a trademark for its chocolate biscuit bar.
The Kit Kat shape can now be used freely by other European manufacturers for the time being. If a trade mark is registered for a category of goods which also has sub-categories, it applies only to goods where it has been put to use.
In January, the UK High Court ruled that KitKat could not trademark the shape of its four-finger bars, as part of a long-running dispute with Cadbury, now owned by Mondelez International.
Nestle has argued that its bar had been associated with the company since it was launched in 1935, and cited a survey showing 90% of people associated an unbranded four-finger chocolate bar with the manufacturer.
The General Court in Luxembourg ruled against Nestle, arguing that "none of the evidence taken into consideration established use of the mark in respect of bakery products, pastries, cakes and waffles".
It was not enough for Nestle "to show that a significant proportion of the relevant public throughout the EU, merging all the member states and regions, perceives a mark as an indication of the commercial origin of the goods designated by the mark," the court said.
The court suggested not all countries within the EU would necessarily associate the shape of the bar with Kit Kat, as other brands with similar shapes were available across the Union.
Researchers found Kit Kat had acquired "distinctive character" in 10 countries - Denmark, Germany, Spain, France, Italy, the Netherlands, Austria, Finland, Sweden and the UK - but not in countries including Belgium, Ireland, Greece and Portugal.
The decade-long dispute between Nestle and Cadbury began when the latter sought to trademark the colour purple for its brand. Nestle succeeded in overturning the purple trademark in 2013.
"The four finger-shape has been used throughout the EU by Nestle for decades and is known by consumers as being Kit Kat," Nestle told the Independent.
"At the same time, the judgement sets a high threshold for trade mark applicants to register shapes as EU trademarks by requiring evidence of acquired distinctive character in all EU Member States. We continue to review the findings and consider our position."
Additional reporting by Reuters
Register for free to continue reading
Registration is a free and easy way to support our truly independent journalism
By registering, you will also enjoy limited access to Premium articles, exclusive newsletters, commenting, and virtual events with our leading journalists
Already have an account? sign in
Register for free to continue reading
Registration is a free and easy way to support our truly independent journalism
By registering, you will also enjoy limited access to Premium articles, exclusive newsletters, commenting, and virtual events with our leading journalists
Already have an account? sign in
Join our new commenting forum
Join thought-provoking conversations, follow other Independent readers and see their replies