Nestlé foiled by Cadbury as it loses bid to trademark KitKat bar
The ruling is the latest in a long running legal battle between the Swiss-based company and its rival Cadbury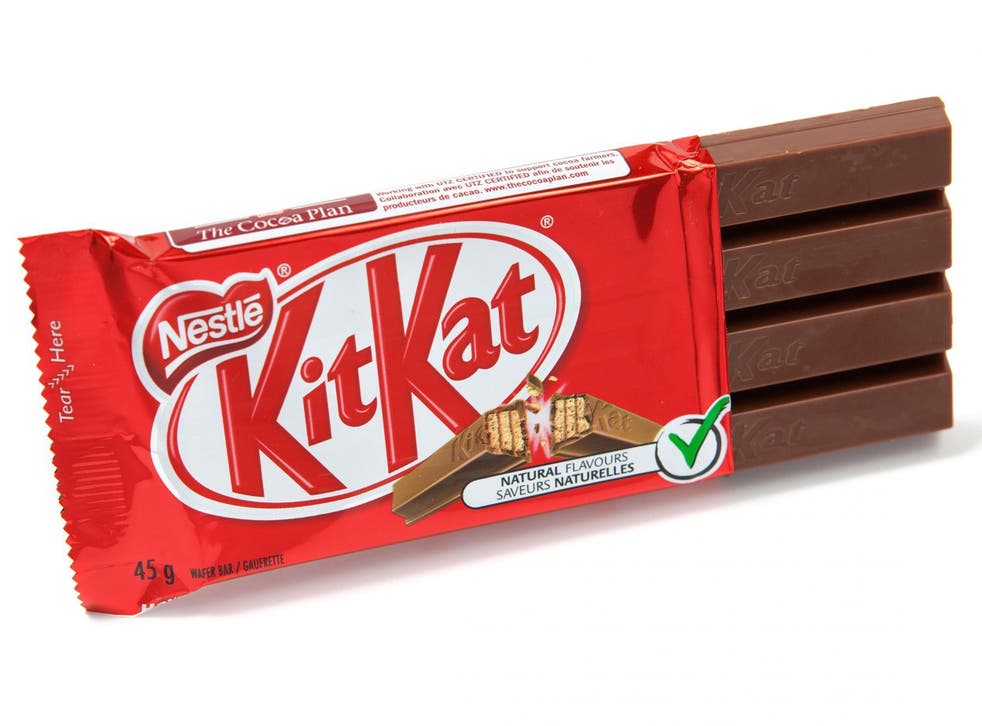 KitKat-maker Nestlé has been foiled again, after a UK Court of Appeal ruled that the consumer goods giant cannot trademark the shape of its popular four-fingered chocolate bar.
The ruling is the latest in a long running legal battle between the Swiss-based company and its rival Cadbury. Nestlé argues that the KitKat's shape is "iconic" and should be protected by law but Cadbury objects.
On Wednesday, the Court of Appeal ruled in favour of Cadbury, dismissing the claim.
Despite the setback, Nestlé hinted that it could now take its claim to a higher court.
In a statement the company said: "Nestlé is disappointed by the court of appeal judgment and is considering next steps.
"KitKat is much loved around the world and its four-finger shape is well known by consumers. Nestlé's four-finger shape has been granted trademark registration in many countries of the world, for instance Germany, France, Australia, South Africa and Canada, further protecting it from imitations."
A spokesperson for Cadbury's owner, Mondelez, said the company was "pleased" with the decision.
"As we have previously stated, we do not believe the shape of the KitKat bar should be protected as a trademark in the UK," the spokesperson said.
Tania Clark, partner and trade mark attorney at intellectual property firm, Withers & Rogers said the ruling means rival manufacturers could start making and selling products that look similar, with a reduced risk of litigation.
"This case highlights the difficulties that often accompany attempts to obtain commercial protection for the shape of a product. To secure trade mark protection, it would be necessary to prove that the shape of a product alone is enough to denote a brand in the mind of the consumer," she said.
In December, an EU court dismissed Nestlé's attempt to register the KitKat shape.
The General Court in Luxembourg ruled against Nestlé, arguing it was not enough for the firm "to show that a significant proportion of the relevant public throughout the EU, merging all the member states and regions, perceives a mark as an indication of the commercial origin of the goods designated by the mark,"
Logos that became legends: Icons from the world of advertising

Show all 6
A decade-long dispute between Nestlé and Cadbury began when the latter sought to trademark the colour purple for its brand. Nestlé succeeded in overturning that trademark in 2013.
Sally Britton, Intellectual Property lawyer at Mishcon de Reya said the court's decision sets a "high bar" for the registration of shape marks.
"This case is interesting as it examines the type of use and consumer recognition required to obtain monopoly protection over a shape mark. Businesses seeking to protect non-traditional trademarks such as shapes or packaging will need to provide evidence that consumers are relying on that trade mark to identify the origin of the product," she said
Register for free to continue reading
Registration is a free and easy way to support our truly independent journalism
By registering, you will also enjoy limited access to Premium articles, exclusive newsletters, commenting, and virtual events with our leading journalists
Already have an account? sign in
Register for free to continue reading
Registration is a free and easy way to support our truly independent journalism
By registering, you will also enjoy limited access to Premium articles, exclusive newsletters, commenting, and virtual events with our leading journalists
Already have an account? sign in
Join our new commenting forum
Join thought-provoking conversations, follow other Independent readers and see their replies