Network Rail chief received £50,000 bonus despite poor late train record
Six figure salary commanded by taxpayer-funded rail company rises further, as does train lateness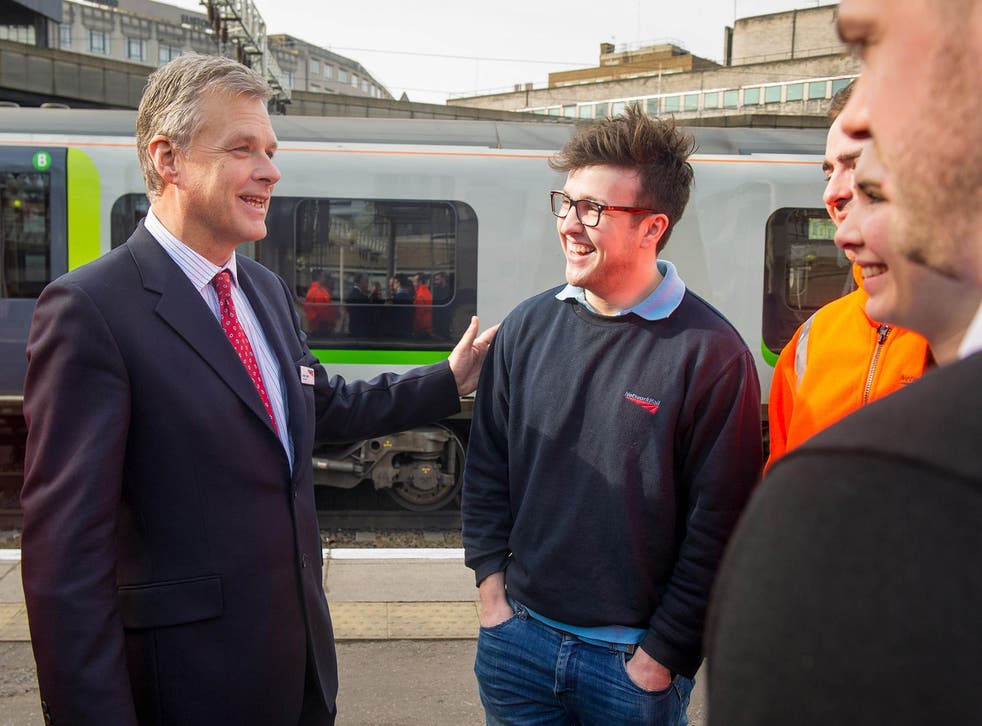 Network Rail's chief executive is set to take home a bumper bonus this year, despite the company's poor punctuality record over the past twelve months.
Mark Carne is in line for a £50,000 bonus, on top of commanding a £683,000 salary between 2016/17, up by £8,000 compared to last year, according to the company's annual report. This is despite the taxpayer-funded company admitting it must up its game in response to an increasing amount of dissatisfaction from commuters.
Chief finance officer Jeremy Westlake received a total pay package of £425,000, which includes a £26,000 bonus.
Both pre-tax profit and revenue rose in the year to the end of March compared to the same period a year earlier, despite the company spending £3.9bn on railway improvements, according to a report commissioned by the Office of Rail Regulation.
Plans to strip Network Rail of its complete control of England's railway tracks have been outlined by the Government and could see rail companies such as Virgin and Southern take ownership of maintenance work.
2016 saw the worst level of punctuality in a decade, with more than one in every 10 trains failing to arrive on time. The Office of Rail and Road regulator suggests factors behind National Rail's poor performance last year ranged from a shortage of staff to signal failures and vandalism.
Earlier this week, Rail Delivery Group, the industry trade body, announced that it would start publishing average punctuality statistics for trains across the country to the minute, as opposed to the current information, which is skewed to within 5 or 10 minutes so that trains that are late but within that window can no longer be classed as on time.
From April 2019, to be counted as on time, trains must be punctual throughout their whole journey.
Register for free to continue reading
Registration is a free and easy way to support our truly independent journalism
By registering, you will also enjoy limited access to Premium articles, exclusive newsletters, commenting, and virtual events with our leading journalists
Already have an account? sign in
Register for free to continue reading
Registration is a free and easy way to support our truly independent journalism
By registering, you will also enjoy limited access to Premium articles, exclusive newsletters, commenting, and virtual events with our leading journalists
Already have an account? sign in
Join our new commenting forum
Join thought-provoking conversations, follow other Independent readers and see their replies