Bank of England's new £5 is a finalist for world banknote of the year
The IBNS assesses the money for its artistic merit and security features including the use of colour, contrast and balance
Zlata Rodionova
Friday 02 December 2016 15:15 Comments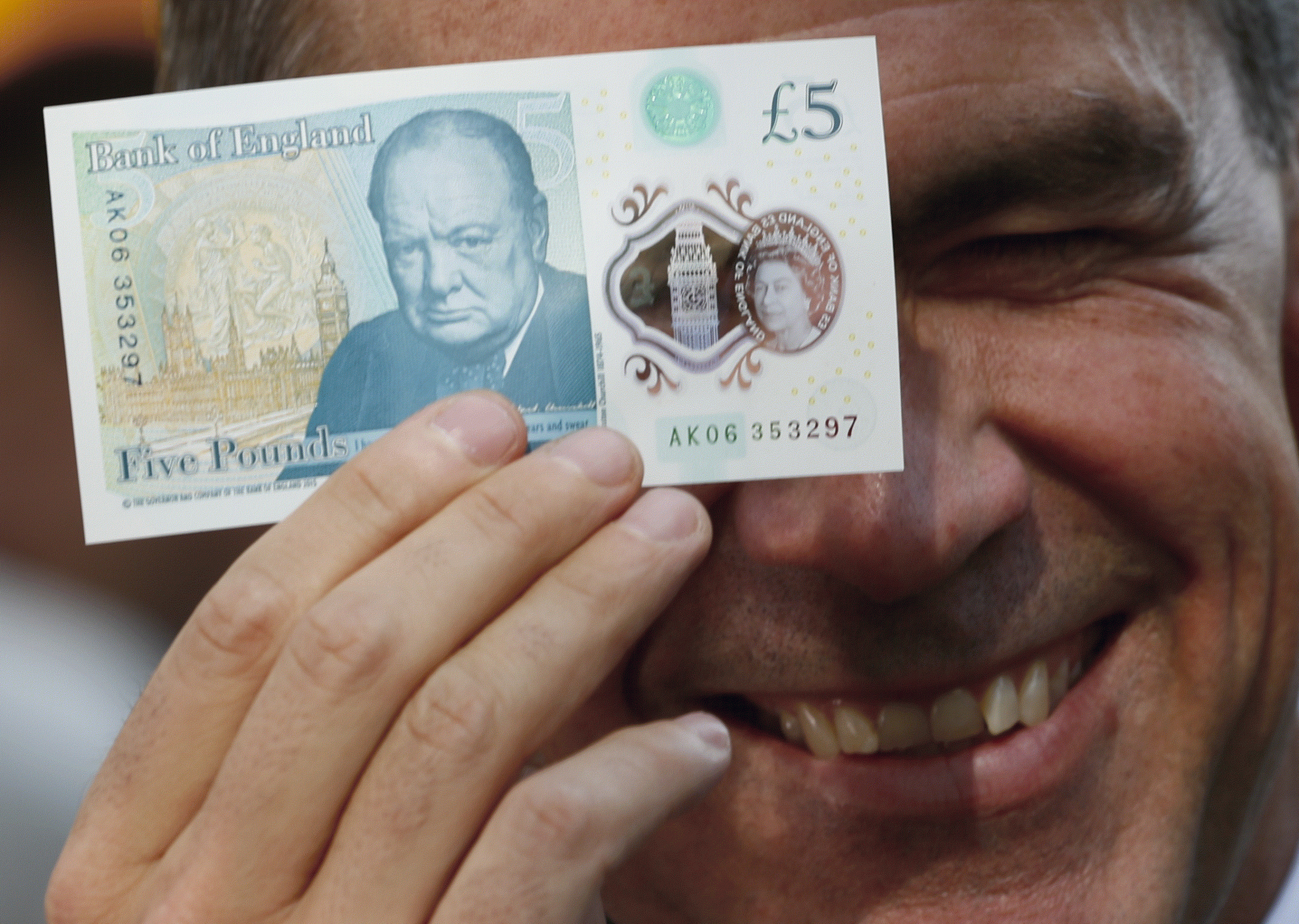 The rise of mobile and electronic payments means cash is playing an increasingly less important role in our society. However, many cash enthusiasts remain devoted to the aesthetics of the paper banknote and are eagerly awaiting for the international of banknotes - the equivalent of the Oscars of paper currency.
According to the 55-year-old International Banknote Society (IBNS) which confers the Banknote of the Year Award, "banknotes nominated must have been issued to the public for the first time during the year of the award, and must have artistic merit and/or innovative security features, and be in general circulation."
The IBNS assesses the money for its artistic merit and security features including the use of colour, contrast and balance.
Nominations for the award will be accepted up to the 31st January of the following year, while the winners will be revealed in April 2017 after the IBNS Board meeting.
The Bank of England new £5 note, which sparked a massive public outcry after the revelation it contains traces of animal fat, has been nominated for the award.
The new polymer banknotes, featuring Sir Winston Churchill, fit in cash machines like paper ones, but are considerably more durable, cleaner and harder to counterfeit.
Among the nominees are entries from Switzerland, Scotland, Maldives and Georgia.
The 2016 banknote beauty pageant

Show all 6
The winner of IBNS Banknote of the Year 2015 award was New Zealand's $5 note.
In 2014, the Central Bank of Trinidad and Tobago's $50 note got the award.
Here are the nine banknotes vying for the title this year:
Maldives
1,000 rufiyaa
Georgia
50 lari
Australia
5 dollar
England
5 pound
Scotland
5 pound
New Zealand
50 dollar
Belarus
100 Rouble
Sweden
100 Kronor
Switzerland
50 Swiss franc
Register for free to continue reading
Registration is a free and easy way to support our truly independent journalism
By registering, you will also enjoy limited access to Premium articles, exclusive newsletters, commenting, and virtual events with our leading journalists
Already have an account? sign in
Join our new commenting forum
Join thought-provoking conversations, follow other Independent readers and see their replies