Nissan to build new models in Sunderland and secure 7,000 jobs despite Brexit vote
Nissan confirmed that Theresa May's Government has given a 'commitment' that the plant's competitiveness won't be damaged by the EU referendum result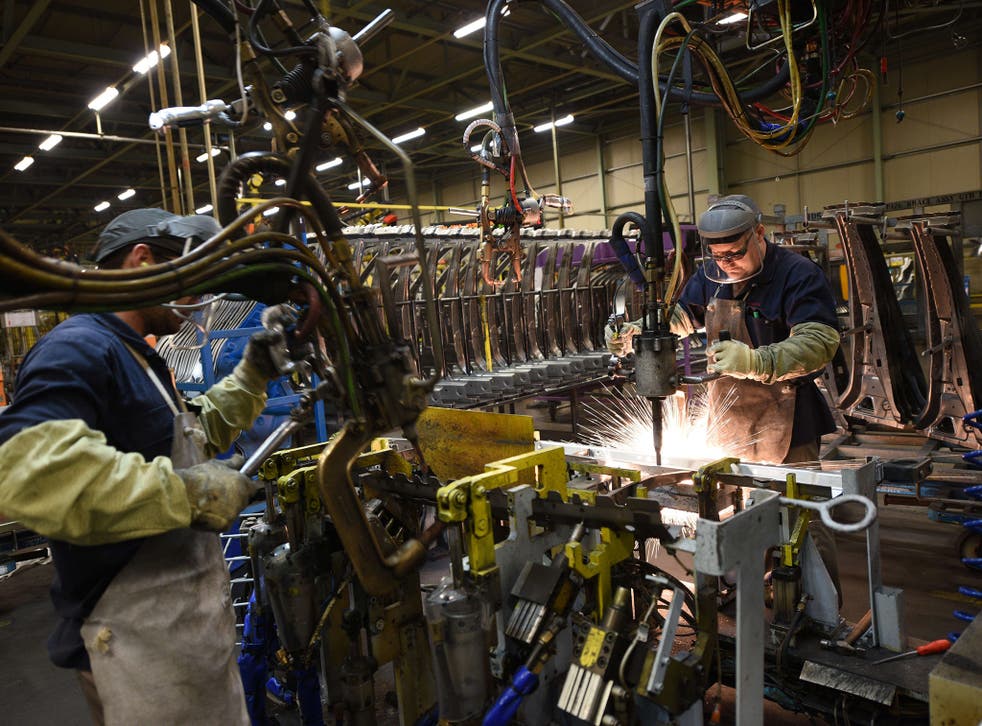 Nissan, the Japanese carmaker, has decided that it will build its next Qashqai SUV in Sunderland in one of the first major investment decisions in the car industry since the UK voted to leave the EU.
The decision follows a meeting between Carlos Ghosn, the chief executive of Nissan and Prime Minister Theresa May, after he threatened that his company could stop investing at Sunderland unless the government guaranteed compensation for costs related to any new trade tariffs resulting from Brexit.
The decision to keep investing in the plant, which produces about a third of the UK's car output, will secure 7,000 jobs after "support and assurances" from UK Government.
Nissan confirmed that Theresa May's Government has now given a "commitment" that the plant's competitiveness won't be damaged by the EU referendum result.
However, the details of the "assurances" given to Nissan remain unclear.
How the pound has struggled since Brexit
"I am pleased to announce that Nissan will continue to invest in Sunderland. Our employees there continue to make the plant a globally competitive powerhouse, producing high-quality, high-value products every day," Ghosn said.
"The support and assurances of the UK government enabled us to decide that the next generation Qashqai and X-Trail will be produced at Sunderland. I welcome British Prime Minister Theresa May's commitment to the automotive industry in Britain and to the development of an overall industrial strategy," he added.
Production of the next Qashqai model is expected to begin in 2018 or 2019.
Theresa May hailed the decision as a vote of confidence in the UK.
She said the deal is a "recognition that the Government is committed to creating and supporting the right conditions for the automotive industry so it continues to grow".
Ghosn previously said UK car makers should get compensation for any tariffs that may be imposed after Brexit.
Brexit Concerns

Show all 26
If Britain failed to conclude a free trade deal with the rest of the EU and was forced to fall back on basic World Trade Organisation rules, British car exporters could face tariffs of up to 10 per cent.
Mike Hawes, the chief executive of the Society of Motor Manufacturers said: "Today's announcement is good news for UK Automotive and jobs, confirming Britain as a leader in automotive production. To secure this position, however, we need government to provide public assurance to investors that our advantages will be maintained – namely, a competitive business environment, the ability to recruit talent from abroad and the continuation of all the benefits of the single market as we leave the EU."
Register for free to continue reading
Registration is a free and easy way to support our truly independent journalism
By registering, you will also enjoy limited access to Premium articles, exclusive newsletters, commenting, and virtual events with our leading journalists
Already have an account? sign in
Register for free to continue reading
Registration is a free and easy way to support our truly independent journalism
By registering, you will also enjoy limited access to Premium articles, exclusive newsletters, commenting, and virtual events with our leading journalists
Already have an account? sign in
Join our new commenting forum
Join thought-provoking conversations, follow other Independent readers and see their replies