UK North Sea oil pipeline to resume service in early January, operator Ineos says
The closure of the pipeline since 11 December has pushed oil prices to their highest level since 2015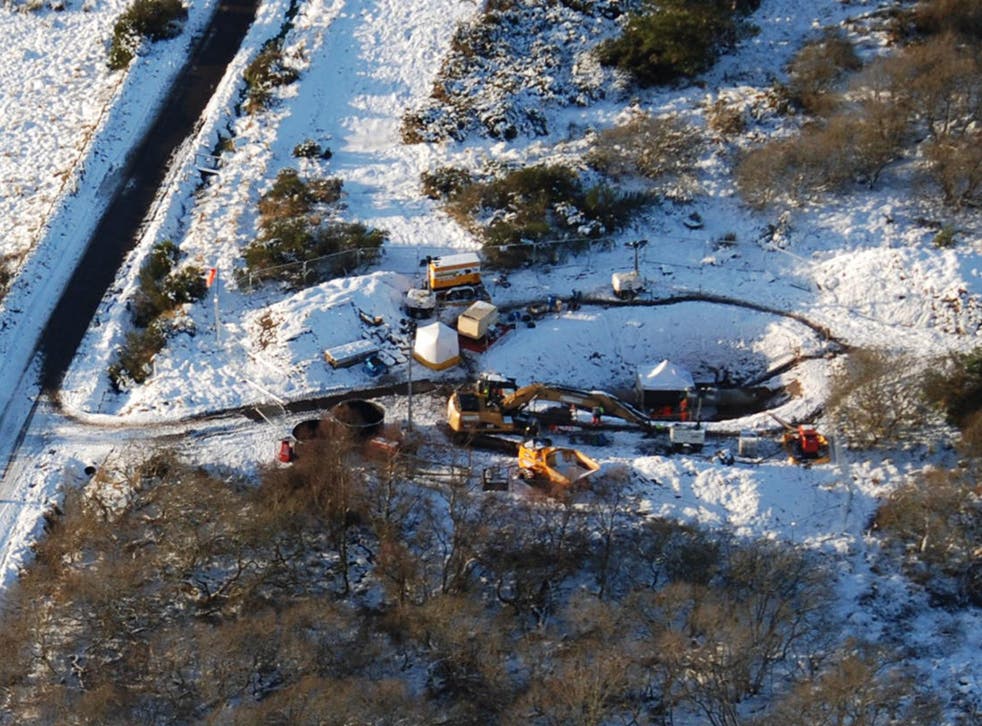 Britain's Forties oil and gas pipeline, one of the biggest in the North Sea, is being tested following repairs – and full flows should resume in early January, its operator Ineos said on Monday.
The closure of the pipeline since 11 December has pushed oil prices above $65 (£48) a barrel in recent weeks, their highest level since mid-2015.
Forties plays an important role in the global market as it is the biggest of the five North Sea crude streams underpinning Brent, a benchmark for oil trading in Europe, the Middle East, Africa and Asia.
"The repair of the pipeline... is now mechanically complete and pressure testing is well under way," Ineos said in a statement.
"A small number of customers are now sending oil and gas through the pipeline at low rates as part of a coordinated plan that allows Ineos to carefully control the flow and pressure in the system."
The system, which carries about 450,000 barrels per day of crude to Britain, along with a third of the country's total offshore natural gas output, was shut down after a crack was found.
Ineos on Monday morning said the oil and gas processing facility Kinneil should restart in the next 24 hours.
"Based on current estimates, the company expects to bring the pipeline and Kinneil progressively back to normal rates early in the new year," Ineos said.
Ineos was forced to declare force majeure on deliveries of Forties crude oil, natural gas and condensate, suspending its contractual obligations to customers by citing circumstances beyond its control.
This is believed to be the first force majeure on a major North Sea production stream in decades. Ineos didn't say when it expected to lift the force majeure.
Ineos, a privately-owned chemicals company based in Switzerland, bought the pipeline system from BP in late October.
Reuters
Register for free to continue reading
Registration is a free and easy way to support our truly independent journalism
By registering, you will also enjoy limited access to Premium articles, exclusive newsletters, commenting, and virtual events with our leading journalists
Already have an account? sign in
Register for free to continue reading
Registration is a free and easy way to support our truly independent journalism
By registering, you will also enjoy limited access to Premium articles, exclusive newsletters, commenting, and virtual events with our leading journalists
Already have an account? sign in
Join our new commenting forum
Join thought-provoking conversations, follow other Independent readers and see their replies