Oil prices fall in wake of Iran nuclear deal
Brent crude fell as much as $3 a barrel to a four-week low of $108.50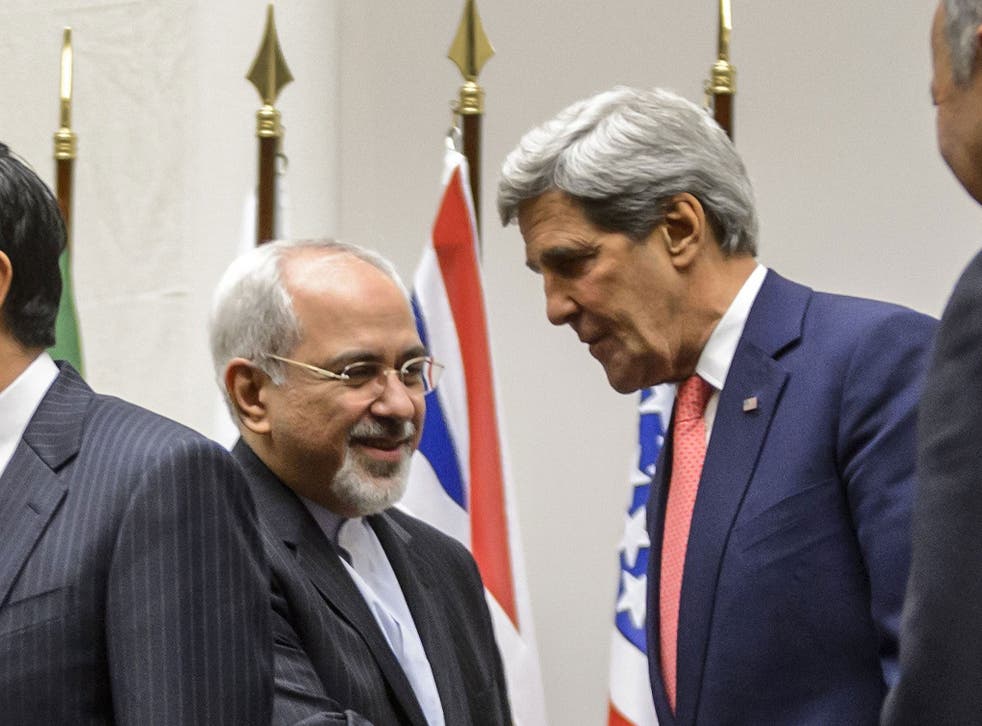 The oil price tumbled sharply yesterday in the wake of Iran's weekend agreement to curtail its nuclear programme in return for partial relief on sanctions, boosting selected shares and fuelling hopes of a recovery in the West.
Brent crude sank as much as $3 a barrel to a four-week low of $108.05 yesterday after the White House announced a six-month deal offering Iran about $7bn (£4.3bn) in relief from sanctions in exchange for nuclear curbs.
The preliminary agreement leaves in place banking and financial measures that have hampered Iranian crude exports – as well as the EU ban on Iranian imports.
Crude benchmarks later pared losses but traders still piled into sectors that traditionally benefit from a lower oil price, propelling British Airways' owner IAG 2.8 per cent higher to the top of the FTSE 100 leader board.
Similarly the budget air- line easyJet and the cruise ship giant Carnival were among the biggest risers as investors dumped shares in a host of blue-chip energy giants including BP, Royal Dutch Shell, Tullow Oil and BG Group.
Michael Hewson, an analyst at CMC Markets, said: "Markets hadn't priced in any agreement in the lead-up to the weekend, and that probably explains the sharp drop.
"Furthermore, the demand outlook remains cloudy given recent downgrades to global growth forecasts, which suggests that even allowing for supply concerns, demand looks likely to remain on the weak side."
Sanctions have cut Iranian oil sales by 60 per cent since the beginning of last year, costing the country more than $80bn in revenue. This has helped keep world oil prices above the $100 a barrel level, even though global demand has been weak.
However Maria van der Hoeven, the head of the International Energy Agency, said it would be hard for Iran to quickly bring its oil output back up to former levels.
Thomas Pugh, an oil specialist at Capital Economics, reckoned Brent crude could finish this year below $100 a barrel and finish next year at $90, offering hints of relief in Western economies labouring under high oil prices for the past three years.
"Iranian output fell by one million barrels a day last year as a result of the sanctions and if that all came on to the market it could knock $10 off the cost of a barrel of oil," Mr Pugh said. He added that this was "good news that will feed through to the whole economy" as the pressure on consumer wallets was eased by lower petrol prices, and lower costs encouraged businesses to invest.
But Helima Croft, an analyst at Barclays, felt the thawing of the sanctions regime could still face roadblocks such as resistance from a suspicious US Congress.
Ms Croft said: "It marks an important first step on the path to potential normalisation of relations between Iran and the West… However, despite the progress made over the weekend, we still believe that the road to a final settlement – one that leads to the full removal of the sweeping economic sanctions – remains quite challenging."
American and European Union sanctions that prevent energy companies from investing in Iran will remain in place for now. These have slashed Tehran's oil exports from 2.5 million barrels per day (bpd) to about one million bpd.
A fact sheet about the agreement posted on the US State Department's website at the weekend said: "In the next six months, Iran's crude oil sales cannot increase. Under this first step, the EU crude oil ban will remain in effect and Iran will be held to approximately one million bpd in sales, resulting in continuing lost sales worth an additional $4bn per month, every month, going forward."
The White House estimates that Tehran's earnings over the next six months will be $30bn down compared with a six-month period of 2011, before sanctions were imposed.
Join our new commenting forum
Join thought-provoking conversations, follow other Independent readers and see their replies