The one big catch with easyFoodstore - where food costs just 25p
The low 25p price point is only for the month of February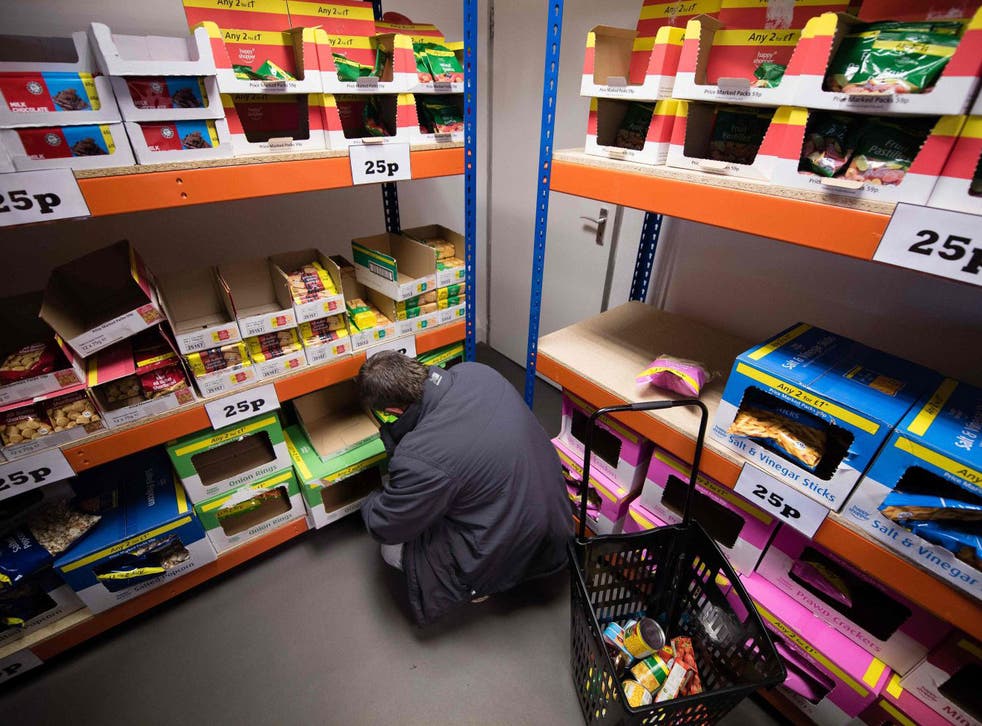 EasyJet founder Sir Stelios Haji-Ioannou is hoping to do to supermarkets what he has done for the aeroplane industry with his new venture: easyFoodstore.
The budget grocery shop has opened its doors in Royal Park West, just off the North Circular, offering a range of 76 dried and packaged foods for just 25p.
Customers can buy everything from chicken curry, coffee and fairy cakes at the standard price of 25p. That means you could buy every product in the store for less than £20.
Pictures of shoppers at the easyFoodstore have already appeared online, showing no frills industrial shelving in the trademark Easyjet orange and Best-in basic products stacked in bulk.
Sir Stelios said he spotted a gap in the market for an outlet that sells food for lower prices than discount supermarkets Lidl and Aldi. The two German outlets have caused a supermarket price war in the UK as bigger, more established grocers fight for customers by slashing prices.
EasyFoodstore aims to be cheaper than them all with its "limited and basic range of items at rock-bottom prices". Its slogan is: "No expensive brands. Just food honestly priced."
"This is another way the easy brand can serve the less well-off. Given my experience in distributing food for free in Greece and Cyprus, this is a more commercial attempt to sell basic food for 25p per item to those less well-off in the Park Royal area," Sir Stelios said.
But there's a catch.
The low 25p price point is only for the month of February. After that, prices rise will rise "most probably to about 50p", the store says on its website.
EasyFoodstore gets its cheap goods from Euro Shopper, a brand of the Dutch non-profit buying alliance AMS.
But for 50p, shoppers could get many of these items elsewhere. Tomato pasta sauce is available in Aldi for 39p, granulated sugar is 50p at Sainsbury's, while Tesco value digestive biscuits cost 31p.
The following items are all being offered for 25p in February:
Tea Ground
Coffee
Chicken Curry
Sugar
Orangeade
Pasta Mushroom Sauce
Digestives
Chick Peas
Sardines and Sauce
Cream Crackers
Pasta Sauce
Flour
Tomato Ketchup
Variety Pack Cereal
Potatoes
Jaffa Cakes
Fruit Pastilles
Sardines in Oil
Strawberry Jam
Prawn Cracker
Onion Rings
Peach Slices
Mixed Vegetables
Brown Sauce
Cut Green Beans
American Fries
Mini Cheese Thins
Garden Peas
Pineapple Pieces
Salted Popcorn
Chopped Tomatoes
Spaghetti Hoops
Nice Biscuits
Baked Beans
Spaghetti
Milk Chocolate
Tuna Flakes
Ravioli Petit
Pains
Variety Crisps
Mayonnaise
Shortbread
Noodle Snack
Chicken Pizza
Bombay Mix
Noodle Snack Curry
Vegetable Oil
Poppadoms
Tomato Soup
Water
Red Kidney Beans
Vegetable Soup
Energy Drink
Salt & Vinegar Sticks
Chicken Soup
Orange Juice
Mushrooms
Rice Long Grain
Lemonade
Wine gums
Fusili Twists
Carrots Hazelnut
Chocolate
Penne Pasta
Choc-Chip Cookies
Pitta bread
Table Salt
Chilli con carne
Fairy cakes
Jelly Babies
Tomato Puree
Mini Shortbread
Sweet Corn
Apple Juice
Ginger Nuts
Button Mushrooms
Join our new commenting forum
Join thought-provoking conversations, follow other Independent readers and see their replies