Oscars 2016: How much an award is really worth
Does winning an award means extra cash for the actor or the film?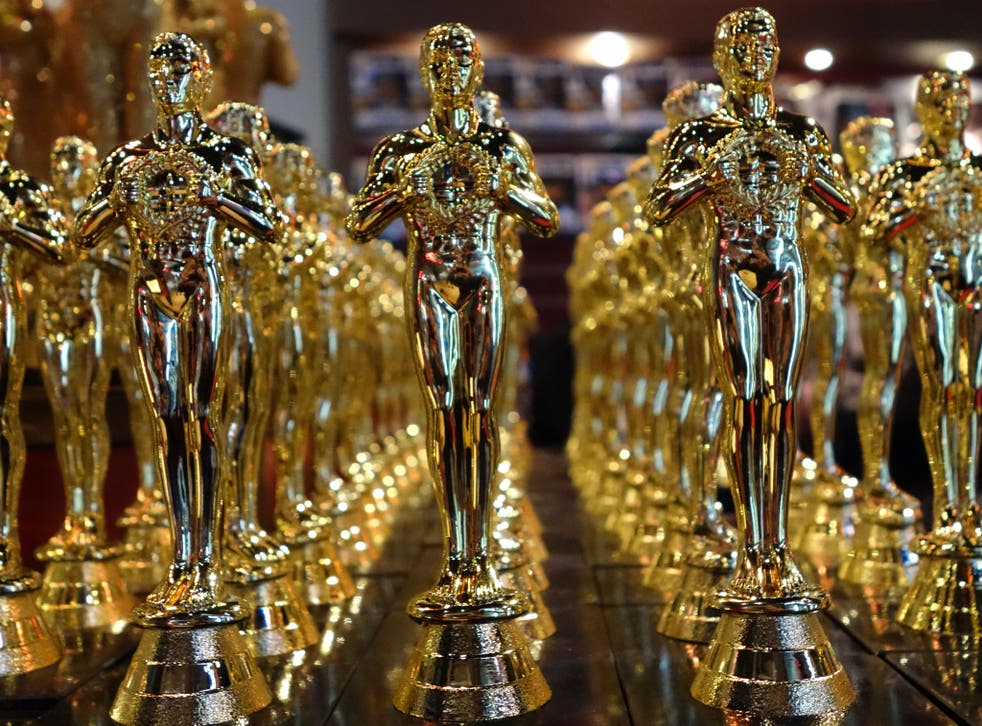 Winning an Oscar looks nice on an actor's resume.
But does it mean extra cash for the actor or the film?
Hard numbers, such as actors' salaries, are difficult to come by, but various studies over the years have proved the existence of a so-called Oscar bump, which can boost a film's profits and an actor's paycheck.
1. An actor's salary
Male actors experience an 81 per cent bump in salary after a win, according to an economics honors thesis from a masters student at Colgate University, which looked at the earning power of actors in the years before and after their Oscar wins.
The thesis also revealed a dramatic pay gap between men and women, long before Jennifer Lawrence brought attention to the issue last year.
Female winners do not experience the same clear boost in their salaries.
A male actor's salary can increase up to $3.9 million after taking home the statuette, while a Best Actress win is worth a $500,000 salary increase, the data showed.
"Everybody gets more money; the question is how much," Emmanuel Levy, film critic and author of All About Oscar: The History and Politics of the Academy Awards, told Bankrate, a web aggregator of financial ratings information.
"A lot depends on who they were before they got the Oscar," he added
The film critic suggested an Oscar win might be more profitable if it comes early in an actor's career.
Anna Paquin, the second youngest actress who won an Oscar for Best Supporting actress at just 11 years old for her role in the Piano, now takes in around $75,000 for her leading role in HBO's vampire drama True Blood.
2. For films, a nomination can be enough
Nine films collectively earned a further $145.7 million (£104 million) at the box office after being nominated for an Oscar in 2014 ceremony, according to analysis of box office data from Box Office Mojo.
American Hustle, starring Jennifer Lawrence and Bradley Cooper, took a further $42 million after being nominated in 2014, representing around 30 per cent of the film's total revenues.
Spike Jonze's Her, starring Joaquin Phoenix, benefited the most, taking in around 60 per cent of its overall earnings after the nomination.
Overall eight out of ten films earned more of their total revenues before being put forward for an Oscar in 2014, according to the data.
Movies that secured a Best Picture nomination from the 2008 to 2012 award seasons had an average budget of $56.9 million and box office sales of $127.7 million, a 55.7 per cent profit from box office sales alone, according to a 2014 analysis by IBISWorld.
3. Payoff for winning
Best Picture Oscar winners earn about $13.8 million more post-Oscar win than their nominated counterparts, according to IBISWorld analysis.
Films who left with the coveted golden statuette between 2008 and 2012 made 50.2 per cent of box office revenue before the Oscar nominees were announced, 31.8 per cent once they were nominated and 18.1 per cent of box office revenue after winning the Oscar.
Oscars 2016: the red carpet in pictures

Show all 29
4. Low budget movies are the bigger winners
Lower budget movies tend to experience a larger monetary boost for the Academy Award nomination.
"Big risks have led to high rewards during as less-traditional movies, like the black and white silent movie The Artist, have claimed the top prize, " said Agata Kaczanowska, IBISWorld entertainment industry analyst.
The movie Silver Linings Playbook, nominated for the 85th award ceremony tripled the number of its theatre screening after its nomination. Over half of the movie's, directed by David O. Russell, ticket sales were made in the six weeks between its nomination and the Academy Awards ceremony, despite the fact the film was in theatre for already more than six month in the US.
Actors you think have won Oscars but haven't

Show all 14
5. The golden statuette
The coveted 24-karat gold statuette is worth around $400, according to CBS estimates in 2011, when gold prices were higher.
But its value can increase greatly if sold at a later date due to history associated with it.
The highest sum ever paid for an Oscar was $1,542,500 by Michael Jackson in 1999 for the Best Picture award David O. Selznick won for Gone With the Wind, according to Vanity Fair.
Vivien Leigh's Best Actress Oscar for that same film went for more than half a million in 1993, the report says.
Nearly 3,000 statuettes have been presented since the first Oscar ceremony in 1929.
Register for free to continue reading
Registration is a free and easy way to support our truly independent journalism
By registering, you will also enjoy limited access to Premium articles, exclusive newsletters, commenting, and virtual events with our leading journalists
Already have an account? sign in
Register for free to continue reading
Registration is a free and easy way to support our truly independent journalism
By registering, you will also enjoy limited access to Premium articles, exclusive newsletters, commenting, and virtual events with our leading journalists
Already have an account? sign in
Join our new commenting forum
Join thought-provoking conversations, follow other Independent readers and see their replies