Pearson, Brexit, Iran: Business News in brief, 17 October
Iran puts oil fields up for sale; Frankfurt confirms banks will relocate from London from 2017; Education market-leader sees shares slump, again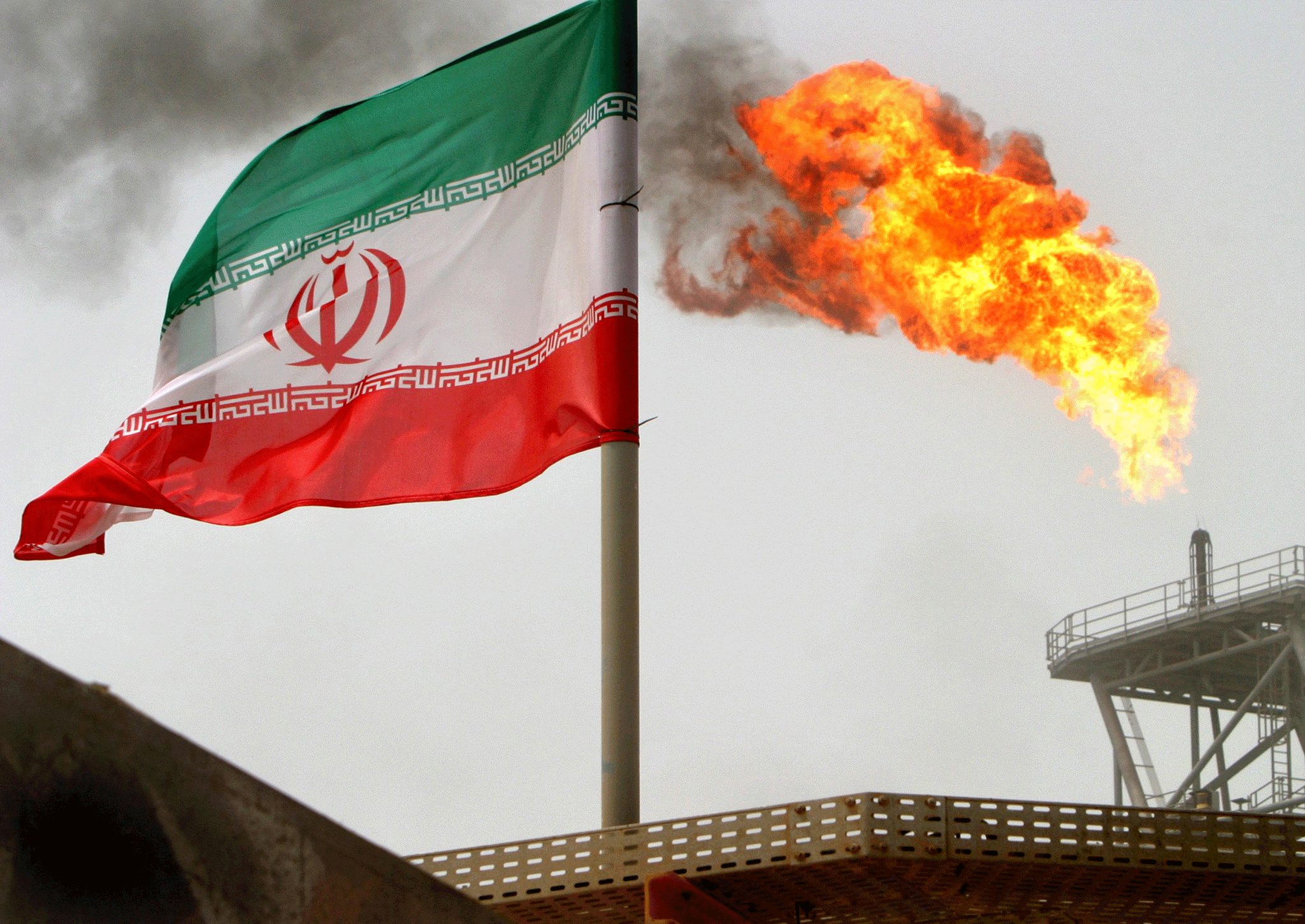 Pearson shares slump as weak textbook sales hit recovery
Britain's Pearson said a drop in demand for higher education textbooks in its biggest market the United States had resulted in a weaker-than-expected third-quarter performance.
The announcement sent shares in the education publisher tumbling 10 per cent yesterday, although the group said cost cutting and a weak pound enabled it to maintain its full-year and mid-term profit forecasts.
Pearson, which sold the Financial Times newspaper and its stake in The Economist magazine last year to concentrate on education, said poor demand for textbooks from college campuses in the United States had compounded pressures on its American and British exam marking businesses.
That led to a 7 per cent decline in organic sales in January-September, worse than the 5 per cent fall analysts had predicted.
"Some of our markets have been challenging, in particular, sales in our largest business, US higher education, are down due to cautious buying patterns from key retailers," chief executive John Fallon told reporters. "This is an industry-wide issue."
The 172-year-old company is still reeling from profit downgrades in the past few years sparked by pressures on all its major markets, and announced plans in January to cut 4,000 jobs or 10 per cent of its workforce.
It has been hit by a recovering US economy as more people entered employment, reducing college enrolment numbers.
Reuters
Banks in UK will shift some activities to Frankfurt in 2017 - official
Banks based in London will begin moving some operations to Frankfurt in the second half of next year to ensure full access to the European Union market, a top Frankfurt official said yesterday.
Hubertus Vaeth, who heads Frankfurt Main Finance, which promotes the German financial centre, said banks have told him they will be moving some operations to Germany next year.
"The precise size is still open. There will be some re-engineering to be done, and there is no pressure to hurry that up," Vaeth said.
"We already see small teams, explorative teams looking into certain aspects. We see options for real estate, and we have very, very clear indications that things will be moved, however, not entire operations," Vaeth said.
"We expect them in the second half of next year. The big moves will start in the second half of 2017," Vaeth said.
Reuters
Iran offers 50 oil and gas fields to foreign bidders
Iran's national oil company said Monday that it has offered 50 oil and gas fields to international bidders, the first time it has done so since last year's landmark nuclear deal with world powers.
Also Monday, the country's deputy oil minister welcomed a preliminary agreement by OPEC nations to limit output to between 32.5m and 33m barrels per day. The deal by the Organization of Petroleum Exporting Countries was reached in late September, with the aim reducing a global glut that has depressed oil prices for over two years.
The deputy minister, Amir Hossein Zamaninia, told reporters in Tehran that the agreement was "small step, but in the right direction."
Iran has been trying to restore its oil industry since emerging from international sanctions over its nuclear program earlier this year.
AP
UK consumers most upbeat in five years, but not in pro-EU London
British consumers were their most confident in five years in September, according to a new survey showed on Monday, but the upbeat mood was not shared in London where most voters opposed leaving the European Union in June's Brexit referendum.
The buoyant overall tone of the survey commissioned by business advisory firm Deloitte echoed other measures of confidence by consumers who appear to have shrugged off the shock vote to leave the EU.
Deloitte said confidence among consumers rose by three percentage points from its previous quarterly survey, the biggest increase since late 2014. But in London, consumer sentiment fell by three percentage points.
"The Brexit vote may be weighing on a region in which 60 per cent of the population voted to remain (in the EU) and where reliance on financial services, migration and capital flows are especially strong," Ian Stewart, chief economist at Deloitte, said.
A survey of Britain's housing market published last week found property prices fell in London, bucking a rise in the country as a whole.
Many employers share the concerns about Britain's uncertain future relationship with the EU. Prime Minister Theresa May has signalled she will pursue controls over migration which could reduce Britain's future access to the EU's single market.
While it pointed to continued growth in retail sales going into the fourth quarter, spending power could be challenged in 2017 and beyond when inflation is expected to rise and negotiations about the country's exit from the EU begin, Deloitte said.
Reuters
Tesla, Panasonic to collaborate on solar cells production
Elon Musk's Tesla Motors said it would collaborate with Japan's Panasonic to manufacture solar batteries and modules in New York.
Under the agreement, which is non-binding, Tesla said it will use the cells and modules in a solar energy system that will work seamlessly with its energy storage products Powerwall and Powerpack.
The Japanese company is already working with the US vehicle maker to supply batteries for the Model 3, its first mass-market car.
Panasonic is expected to begin production at the Buffalo facility in 2017 and Tesla intends to provide a long-term purchase commitment for those cells, Tesla said in a statement, adding the agreement is contingent on shareholders' approval of its acquisition of SolarCity.
Last week Tesla and SolarCity Corp shareholders agreed to vote on the proposed merger on Nov. 17, and the automaker said it would provide plans for the combined company ahead of the vote.
Reuters
Barclays UK executives face Libor interviews with SFO
The Serious Fraud Office called in a number of current and former Barclays executives for interviews over Libor as the agency presses ahead with another strand of a wide-ranging probe into the manipulation of benchmark rates, according to a person with knowledge of the situation.
The prosecutor is in the process of questioning individuals over their actions during the 2008 financial crisis, which saw banks lower their London interbank offered rate submissions to make them appear healthier, said the person, who didn't want to be identified because the interviews aren't public.
SFO prosecutors told a London court earlier this year that the agency was investigating Libor lowballing and planning to carry out interviews with Barclays executives in the coming months.
Bloomberg
Register for free to continue reading
Registration is a free and easy way to support our truly independent journalism
By registering, you will also enjoy limited access to Premium articles, exclusive newsletters, commenting, and virtual events with our leading journalists
Already have an account? sign in
Register for free to continue reading
Registration is a free and easy way to support our truly independent journalism
By registering, you will also enjoy limited access to Premium articles, exclusive newsletters, commenting, and virtual events with our leading journalists
Already have an account? sign in
Join our new commenting forum
Join thought-provoking conversations, follow other Independent readers and see their replies