Pound hits new two-year low, sliding even further since Boris Johnson's appointment
Currency weakens to $1.21 and nears parity with euro, at 91.55 pence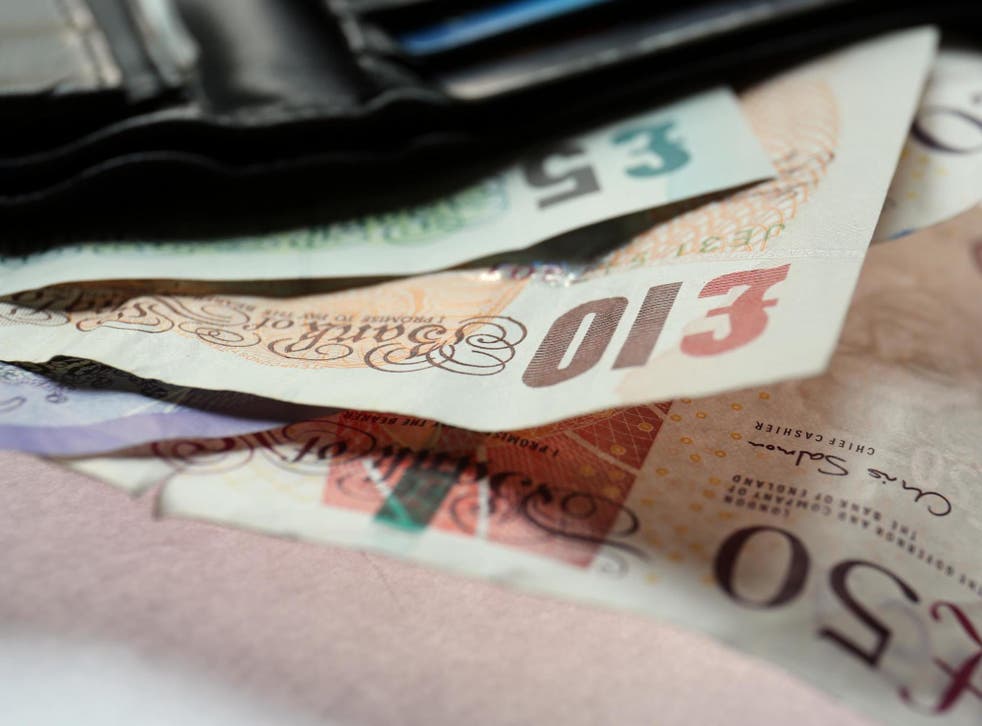 The pound has continued its slide to reach a new two-year low on Tuesday, pummelled by growing fears that Britain will tumble out of the EU without a deal in October.
The currency dropped to $1.2120 – the lowest level since March 2017 – before recovering slightly to trade at $1.2169 just after midday.
Since the beginning of the year, the pound has lost almost 5 per cent of its value against the dollar. Its slide accelerated after Boris Johnson, an ardent Brexiteer, was named prime minister on 23 July. Compared with its value on the morning before the announcement, the pound is now over 2 per cent down against the dollar.
Against the euro, sterling fell to its lowest level since September 2017, approaching parity at 91.55 pence, but later recouped some lost ground.
Mr Johnson admitted on Monday that he has made no headway in persuading EU leaders to reopen the withdrawal agreement struck by Theresa May but rejected three times by parliament. He also unveiled a special Brexit cabinet committee tasked with handling the UK's preparations for a no-deal departure.
Despite that, Mr Johnson rejected a claim by Michael Gove, the minister in charge of no-deal planning, that the government is now working on the assumption that Britain will leave the EU on 31 October without an agreement.
Economists and businesses have been warning for months that no-deal Brexit would cause enormous disruption in the UK and also hurt its economy in the long run.
The latest warning came from the CBI on Monday. The business lobby group said neither UK firms nor the authorities on either side of the English Channel are ready for a chaotic Brexit on 31 October and called for urgent action to step up preparations.
Speculation that Mr Johnson could call a snap election added to pressure on the pound. Opinion polls at the weekend showed that Conservatives have a significant lead over the opposition Labour Party.
The current parliament is resolutely opposed to no-deal Brexit but an election that provides Mr Johnson with a big majority would allow him to overcome that obstacle.
Additional reporting by Reuters
Join our new commenting forum
Join thought-provoking conversations, follow other Independent readers and see their replies