Pound rises as shoppers keep the UK economy afloat despite Brexit uncertainty
Brexit worries drag consumer confidence to a five-year low but shoppers are still spending
Friday 21 December 2018 18:29 Comments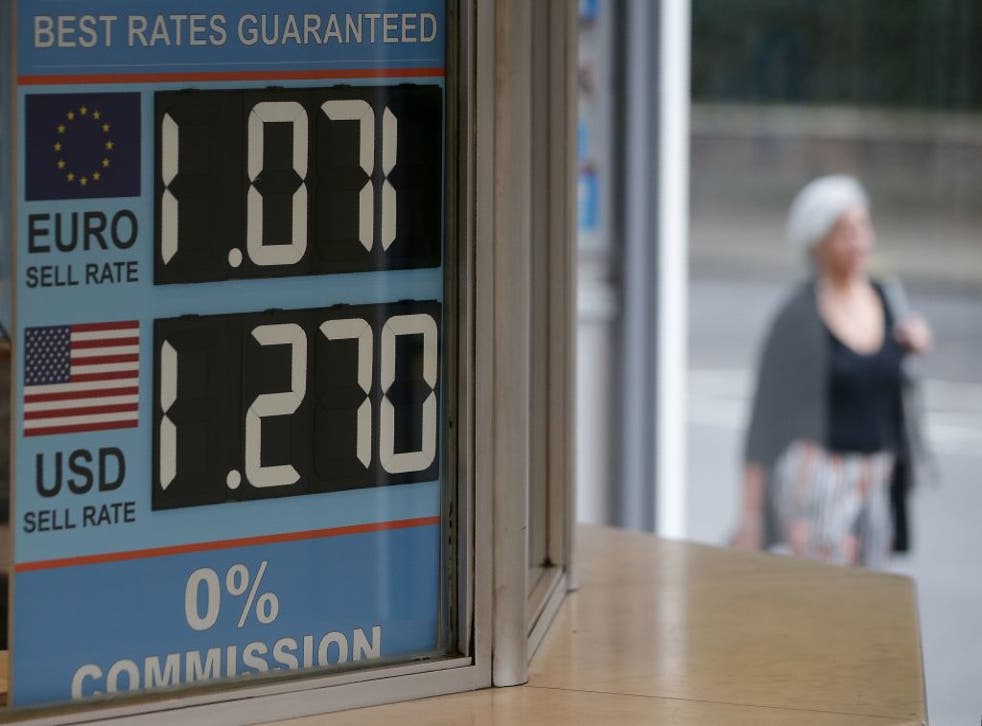 The pound rose on Friday as the UK economy kept up with expectations, but uncertainty still hovered over the markets after a rough week.
The pound was stronger on the back of the latest UK economic data, which confirmed growth during the third quarter was 0.6 per cent, although business investment is crumbling as firms are spooked by Brexit.
Sterling was 0.53 per cent higher against the euro at 1.111 and up 0.13 per cent on the dollar at 1.267.
Economic uncertainty as the UK prepares to leave the EU dragged consumer confidence to a five-year low, data released on Friday revealed, but cash-strapped shoppers are still spending.
Official figures showed that consumer spending accounted for almost all of the growth in the economy over the three months to September.
Some of that summer spending was funded by debt with the average UK household having £7,926 of consumer credit, up £389 in the year to October.
Recent surveys have indicated that consumers may have started to slow down their spending, however, raising questions about how much longer they can fuel economic growth.
In the markets, the FTSE 100 was almost flat, rising 0.14 per cent, or 9.24 points, to 6,721.17.
David Madden, market analyst at CMC Markets UK, said stock markets were quieter ahead of Christmas.
"Stocks are mixed heading into the close and volatility has been low this session as many traders are squaring up their positions ahead of Christmas," he said.
"It has been a rough week for equities as investors are worried about the state of the global economy, but comments from John Williams, a US central banker, have eased concerns a little."
Oil prices continued to decline after plunging to the lowest level for a year on Thursday amid the prospect of an economic slowdown.
A barrel of Brent crude oil was trading at $54.21, a drop of 1.4 per cent.
Register for free to continue reading
Registration is a free and easy way to support our truly independent journalism
By registering, you will also enjoy limited access to Premium articles, exclusive newsletters, commenting, and virtual events with our leading journalists
Already have an account? sign in
Join our new commenting forum
Join thought-provoking conversations, follow other Independent readers and see their replies